So many cute quilt designs to choose from! New babies and kids of all ages will love one of these quilts made by you! In class you will learn how to use Tensister's EasyPiecing grid to produce a flat, stable and accurate quilt top. Once you learn the technique, you will have the skills to make all 16 projects! WHICH ONE WILL YOU CHOOSE? For the class you will choose one of the Carmen Geddes' patterns in the book "
Quilts for Kids"
to make in class. Book must be purchased separately.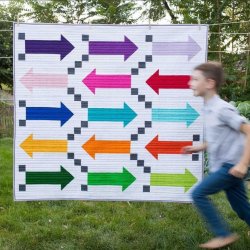 CLASSES ARE NON-REFUNDABLE. MASKS MUST BE WORN IN THE CLASSROOM.