Skip Navigation
Website Accessibility
Summer's not over yet! See what summer fun we have in store for you! New classes, kits and more...

We hope all our Utah friends had a wonderful 24th of July celebrating Pioneer Day! Is it strange that whenever I imagine my own pioneer heritage, there is always a quilt in the picture? My great, great, great grandmother traveled in one of the handcart companies that made the trek to the Salk Lake Valley and was stranded for a time through a harsh winter storm. I think of them wrapped in the quilts made by hand and wonder at the comfort they may have given in a serious time of need. It warms my heart and motivates me to make more quilts with the hope they will bring comfort.


The quilt you see here is as soft and cozy as they come. Pieced by Marianne Michaels and machine quilted by Ramona Sorensen, this quilt is titled Full-Time/Part-Time by Primitive Gatherings. We have kits! The colors remind me of the clothes that might have been worn by working men & soldiers around the time my ancestors crossed the plains. The brushed cotton fabrics are part of the Primitive Gatherings Wovens Collection about which designer Lisa Bongean has said,

"Where we love is home – home that our feet may leave, but not our hearts.
It's not a place but a feeling... comfortable, safe and familiar.
Making quilts with this collection of woven stripes and plaids in a timeless
color palette will bring warmth to your home whether it's by a lake, in the mountains or
in an urban high-rise."



The 24th of July Celebrations go off like a warning light - - summer is winding down and it's time to really soak in the summer vacation. Here are our top three choices for summer quilting fun while it lasts:

45th Annual Utah Quilt Show
at theSpringville Museum of Art
July 28, 2018 - Sep 22, 2018
This juried exhibition features quilts of all styles and sizes created by some of the State's finest quilters.
Presented by the Springville Museum of Art and the Utah Valley Quilt Guild with support from the Corn Wagon Quilt Company.
cornwagonquilts.com
Mega Dream Bag Class with Shannon White, Wed, Aug 22nd at 10am
Are you looking the perfect sewing retreat bag? This fun tote bag is for you! A full open top zipper makes for easy access to all your sewing tools. The best feature about this bag is that it rolls down from the top making the tool pockets easy to reach. This bag would also be great for toiletries, kids collections, on the go sewing projects… I love a bag with so many options, don't you? $40 class fee. Pattern and supplies must be purchased separately. Pot luck lunch during class!



Tipsy Tumbler Quilt Class with Kathy Kendall, Thurs, Aug 23rd, 6:00-9:00pm
Serve up an ice cold <insert beverage of your choice> at your end-of-summer picnic and enjoy it with this adorable Tipsy Tumbler Quilt! Kathy Kendall will show you how quick and easy this quilt goes together using a charm pack (5" squares) and background fabric of your choice. Choose the size you want to make from Missouri Star Quilt Co's pattern, add a border and you'll be ready to party! Don't worry, Kathy, I didn't tipsy any of these tumblers while photographing your cute quilt. $20 class fee.


Upcoming Sales & Events



Marvelous Monday Sale
July 30th - 25% off regular price BOOKS & PATTERNS! Select books and patterns (look for the red dots in our bargain basement) are 50% off!!!

Wrong Price Wednesday
Every Wednesday our pre-cut fat quarters are only $2.25!


Regular Price $3.25.



Handwork Club
July 31st, 10 am - noon
Join our FREE Hand Applique & Hand Piecing Club. This club is for those who know the basics of hand applique or want to learn to hand piece. We will work together to improve our applique and hand piecing skills and get our own projects completed with a fun gathering of sewing friends!

Free Wool Applique Demo
August 28th at 1:00 p.m. here at the shop!
Marianne Michaels has lots of tips & tricks that she is excited to share with you. Sit in on this one hour, FREE demo to learn all the basics of wool applique and ask questions with our wool expert.

Thank you for supporting your local brick-and-mortar quilt shop!
We feel honored to be part of such a wonderful quilt-making community.

We hope you'll visit us again soon,
Jen and the Girls
at Corn Wagon Quilt Co.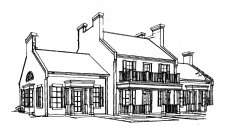 We would love to hear from you!
801-491-3551
cornwagonquilts.com