Skip Navigation
Website Accessibility
Meet Tammy, another of our talented quilters! Plus, wrap up in a new quilt to ward off the autumn chill!

Last newsletter I took you on a stroll down into the basement of Corn Wagon Quilt Co.
and introduced you to Ramona, one of our talented free-motion quilters here at the shop. If, per chance, you missed that email, you can always find our past newsletters on our website under the "Newsletter" heading. This week I would like to introduce you to Tammy Menlove. Tammy was born in California and raised here in Utah. Locals may recognize her as a daughter of Judge Sam. She fell in love with sewing in her 4H group at age 10 and was sewing her own clothes by the time she was in the 6th grade! While attending BYU and receiving a degree in elementary education, she fell in love with the man who would become her husband. Together they have raised seven children and are going on fourteen grandchildren. Tammy acquired her own long-arm quilting machine in 2005 and recently joined the ranks here at the shop where she specializes in free-motion edge to edge designs, one of her favorite being feathers. She loves the opportunity to try new designs. Her smile says it all! If you need a quilt finished quickly, Tammy can help. Her turn around time is currently two weeks! Bring your quilt top into the shop and a member of our staff can help you select batting and get the ball rolling on your ideal design. Next week I will introduce you to yet another talented quilter who recently re-joined the ranks!


Elite Tote Bag Class


Wednesday, October 24th - - 5-8 p.m.

A great go-anywhere bag, the Elite Tote by Kenzie Mac is as versatile as the fabric you choose. Sturdy jute webbing used to finish the top and handle give it a unique, natural look and make it especially fast and easy to put together. Choose from three size options and be creative with your fabric selection to really make this bag one-of-a-kind!
Instructor: Shelley Taylor
Class Fee: $25
Register on our website or at the shop!
cornwagonquilts.com
Did you feel the brisk autumn chill in the air this morning? Fall has officially arrived and the cooler temps have me longing for a slow start snuggled up with a good book and a warm drink. Both of these quilts are perfectly suited for just such fall moments. Above, Stacey Giles coordinated and pieced her Winterfold
lap quilt following the
Modern Rose Garden
pattern by,Carolina Patchworks. A similar color scheme was chosen by Chris Chamberlain to piece the baby quilt below to wrap her newest grandchild in later this winter. The pattern is Hi(bear)nate by Bonnie Christine and is available as a free download at
artgalleryfabrics.com
Both of these quick and easy quilt kits are available now in store!
---
Upcoming Sales & Events
Stuff-a-Bag Sale!!!


Saturday, September 29th


Bring in your reusable, cotton Corn Wagon Quilt Co. bag and receive 20% off any regular priced items you can "stuff" inside. Don't have a bag yet? Purchase one for $5 and reuse it every 5th Saturday for the Stuff-a-Bag Sale!






Marvelous Monday Sale


Monday, October 1st - 25% off BOOKS & PATTERNS!



Handwork Club
This weekly club is for anyone who would like to work on a hand stitching project while learning new hand stitching skills. We will learn a-stitch-a-week! This is a great opportunity to finish our own projects and relax with a fun gathering of sewing friends every Tuesday from 10:00am - Noon.

Wool Applique Demo
Tuesday, October 2nd - - 1:00


Marianne Michaels has lots of tips & tricks that she is excited to share with you. Sit in on this one hour, free demo to learn all the basics of wool applique and ask questions with our wool expert.

No supplies needed & no need to register, just pop in and join the fun!

Wrong Price Wednesday


Every Wednesday our pre-cut fat quarters are only $2.25!




Regular Price $3.25.



Saturday Sampler
Saturday, October 6th
Doors open at 9:00 a.m. for those registered for this block-of-the-month club. Demos begin at 9:15 and reoccur every 30 minutes. Last demo begins at 12:45. You have one week left to finish up last month's blocks! Be sure to bring them with you next Saturday so that this month's kit can be free! You won't want to miss this month's exclusive specials! Click here for more info on the Saturday Sampler Rules .

The UFO number for October is 8.

Thank you for supporting your local brick-and-mortar quilt shop!


We feel honored to be part of such a wonderful quilt-making community.



We hope you'll visit us again soon,
Jen and the Girls
at Corn Wagon Quilt Co.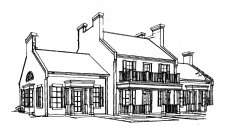 We would love to hear from you!
801-491-3551
cornwagonquilts.com