Skip Navigation
Website Accessibility
TWO ways to receive a FREE yard of fabric while quilting for Christmas!


Tell me; would you guess the quilt above is a Christmas quilt? I know, it's not the traditional red and green nor is it bedecked with traditional holiday garb but if you look very closely you will find some tiny hints of holly here and there. That might be what I love most about this quilt. It doesn't scream Christmas. Instead it reminds me of a warm, firelit hearth on a cold winter evening. For me, it evokes a feeling that comes with Christmas. It's a peaceful feeling I would welcome into my home year round - - just like I would this quilt.

Every year I promise myself I will do my part to keep the Christmas spirit, the kindness, love, generosity and goodwill alive in the world around me. When the season of giving comes around again, inevitably I have to admit there is much room for improvement.

Subtle reminders like this quilt and the hand stitching project by Bonnie Sullivan below (we have patterns!) might be just the thing to help keep the joy of Christmas close year round.

Karen Averett pieced this beauty using the Hollywoods collection by 3 Sisters of Moda in Miss Rosie's Blaze pattern. We have kits! Custom machine quilting by Ramona Sorensen accents all the details wonderfully! Speaking of machine quilting,

we are currently offering a coupon for a free yard of fabric valued $11.99 or less with each quilt top you check in for quilting service before Wednesday, December 12th!

It's not too late to request that your quilt be completed before Christmas so take advantage of this little extra and treat yourself to some free fabric!
Fat Eighths in bundles of FUN!
We have a new way of folding our fat eighths... they look just like our fat quarters except of course, they're half the size. They're so cute and itty-bitty (say it in your tiniest squeaky voice), they're A-DORABLE! Our fat-eighths are $1.49 each or 5 for $.99! We have coordinated a few fun bundles of 5 that would be a perfect size to tuck a gift card in for a quilting friend. Don't forget about our gift card special! Receive a coupon for a free yard of fabric valued $11.99 or less when you purchase a gift card valued $50 or more now through Saturday, December 22nd, 2018!

Who wouldn't love to find that under the tree?!




cornwagonquilts.com
This Santa... THIS. SANTA! His scrappy, long hat. His skinny little legs. His hand-quilted beard. He's charming in Tilda's Bird Pond fabrics! Suzanne Adams had so much fun putting him together and can't wait to make more of the Tilda dolls. He's just one of several fabulous seasonal quilting projects in Tilda's Sewing by Heart by Tone Finnanger. What else will you find in this must-have pattern book? The Birds & Sunflowers quilt! Pieced by Marianne Michaels and machine quilted by Ramona Sorensen, this quilt is both classic and unique highlighting Tilda's norwegian flair. You can't help but smile when you see it. We have kits available at the shop!
---
Upcoming Sales & Events



Marvelous Monday Sale


Monday, December 10th - 25% off FLANNEL cut yardage and hemstitching kits!



Handwork Club
This weekly club is for anyone who would like to work on a hand stitching project while learning new hand stitching skills. We will learn a-stitch-a-week! This is a great opportunity to finish our own projects and relax with a fun gathering of sewing friends every Tuesday from 10:00am - Noon.

It's All About the Wool
Tuesday, December 11th - - 1:00pm - 3:00pm
Wool stitchers and wool rug-hookers, UNITE! Join our wool club to work on your own projects and get help when you need it here at the shop every 2nd Tuesday. We will be showing you fun embroidery stitches to embellish and enhance your wool projects. This is a great opportunity to learn something new, relax, and make new friends who love working with wool just as much as you do.

Wrong Price Wednesday


Every Wednesday our pre-cut fat quarters are only $2.25!




Regular Price $3.25.



Christmas Figs Block-of-the-Month Class
Saturday, December 15th -- 11:00 - Noon
Members of this block-of-the-month club won't want to miss the one hour demo every 3rd Saturday where we will teach each block step-by-step. We'll help you work through the best techniques, trouble shoot, answer questions & offer advice. Finishing at 78 ½" x 96 ½", this quilt pattern is featured (along with 10 additional projects) in Fig Tree's new book collaboration with It's Sew Emma Designs.

The UFO number for December is 3.

Thank you for supporting your local brick-and-mortar quilt shop!


We feel honored to be part of such a wonderful quilt-making community.



We hope you'll visit us again soon,
Jen and the Girls
at Corn Wagon Quilt Co.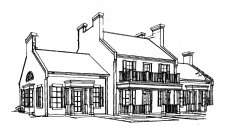 We would love to hear from you!
801-491-3551
cornwagonquilts.com