What? Did you say snow day? I think you meant sew day!
There was a time when the perfect powdery snowfall like the one we received yesterday, was a signal to load up the skis and head for the slopes. Now that winter wind whispers something different... "Girl, you best stay inside in your jammies and SEW ALL DAY LONG!" I have never been one to argue with a storm, however, some days it's just not possible to heed the call. Yesterday's to-do list was filled with errands and post-holiday housework.

I texted my hard-working husband to tell him, "I just don't want to do it all today" and he lovingly reminded me that sometimes adulting is no fun and the grocery store could wait if it meant I was finding joy.

Sewing seemed but a dream and the day was over before I knew it. I didn't take a stitch. But there's still snow on the ground this morning and my happy place still calls so I guess you know where you can find me. There is no clock on the wall in my sewing room and there never will be.


"So come with me where dreams are born, and time is never planned. Just think of happy things and your heart will fly on wings, forever, in Never Never Land." -Peter Pan. A dreamy palette brings two whimsical Peter Pan themed fabric collections together into one fantastic quilt. You'll find Peter and Wendy, John and Michael, Captain Hook and Mr. Smee... even the crocodile has been fussy cut to fit into the windows of this 70" x 90" fairy tale quilt made by Stacey Giles and appropriately named Second Star to the Right. The pattern, Marquee, comes from one of our best selling books, Fat Quarter Style. It's available here at the shop along with kits! Magical machine quilting by Ramona Sorensen.
Stuff-a-Bag Sale!!!


Saturday, December 29th
Bring in your reusable, cotton Corn Wagon Quilt Co. bag and receive 20% off any regular priced items you can "stuff" inside. Don't have a bag yet? Purchase one for $5 and reuse it every 5th Saturday for the Stuff-a-Bag Sale!
What did I stuff into this bag? A few favorite fabrics from the NEW Rosa collection by Crystal Manning for Moda, the new Pin Pals pattern book by Carrie Nelson, Scojo Gels reading glasses, beautiful hand-dyed wool bundles and a fine-mist spray bottle (new shipment has arrived!).
cornwagonquilts.com
If you're one of those who could do without the cold snow, stop in and head upstairs to our loft. Colorful ocean themed quilts are waiting to wisk you away to a warm sunny beach! Marianne Michaels pieced the cutest Little Fishies Quilt by Whole Circle Studio. Isn't the quilting wonderful?! Emily Herrick captured the movement of the ocean with her machine quilting and look how cute those big bold fish look with quilted scales! We have kits for the Little Fishies Quilt and many more bright and sunny quilts.
COMING SOON:
New to our newsletter in 2019 you'll find a Quilter's Column where you'll get an inside view of happenings from our talented machine quilters here at the shop. They will let you in on
new monthly design specials
, favorite projects and details specific to our machine quilting services!
---
Upcoming Sales & Events



HOLIDAY HOURS at Corn Wagon Quilt Co.

CLOSED EARLY at 4:00 for New Year's Eve, Mon, Dec 31st.
CLOSED for New Year's Day, Tues, Jan 1st.

Marvelous Monday Sale
Monday, January 31st - 25% off KITS!

Wrong Price Wednesday
Every Wednesday our pre-cut fat quarters are only $2.25!


Regular Price $3.25.



Saturday Sampler
Saturday, January 5th
Doors open at 9:00am for those registered for this block of the month club. Demos begin at 9:15 and reoccur every 30 minutes. Last demo begins at 12:45. You have one week left to finish up last month's blocks! Be sure to bring them with you so that this month's kit can be free! Click here to see our block assignments to date and for more Saturday Sampler info.

The UFO number for December is 3.

Thank you for supporting your local brick-and-mortar quilt shop!


We feel honored to be part of such a wonderful quilt-making community.



We hope you'll visit us again soon,
Jen and the Girls
at Corn Wagon Quilt Co.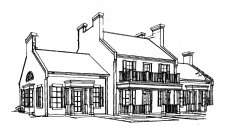 We would love to hear from you!
801-491-3551
https://cornwagonquilt.com/