It's time for another Open House here at Corn Wagon Quilt Co. and what better time than the
beginning of the year to sign up for a new class, join a club, or register for an event that will help you take stitches toward progress. We hope you'll visit us at the shop this weekend. Our new class list is now available in store and online! There's something for everyone, beginners to advanced. Marianne Michaels is offering wool applique demos and heading up our Handwork Club and It's All About the Wool Club - - both delightful! Chris Chamberlain will be leading our Farm Sweet Farm Sew Along friends through Lori Holt's latest project. Shelley Taylor will be teaching some fabulous bag classes as well as the popular Jelly Roll Rug class. I am excited to be teaching a 3-day, beginning quilting class where you can learn all the basics and come away not only with new skills but also a complete quilt top. Oh, there's sew much fun coming up! Hop on over to our website to see more including photos, dates, supply lists and even the option to sign up for many classes right online. Or visit us at the shop and let us show you what's new! Enjoy in-store discounts through the weekend including 10% off regular class fees, 20% off class supplies and 25% off one regular price item of your choice!
Love is in the air here at the Corn Wagon. Our Love Notes table runner is exclusive to our shop! Pieced and quilted by Ramona Sorensen to resemble envelopes holding sweet Valentines, this table runner features fabrics from the Hello Sweetheart collection from Riley Blake. Kits available! Also from Riley Blake, we have the In Bloom collection by My Mind's Eye. Classic yet bold florals are accented by striking stripes and sweet dots. A serious pop of hot pink and a little metallic gold make this collection extra fun!
Have you seen Moda's Toweling by the yard? It's great for stitching up your own towels, table runners, aprons, bags... it's a great foundation to embellish with embroidery applique or trims and since the outer edges are already seamed for you, it saves time as well! You'll also LOVE the Hexi Door Greeter for February in wool applique by Buttermilk Basin. Kits and patterns currently in stock!

The Big Bag Class
Thursday, February 7th, 1 pm – 5 pm
Instructor: Shelley Taylor
It IS a big bag! Just like it's name. Great for travel, retreat, shopping, class or sewing days with friends. Has two pockets that you can customize, long straps for ease in carrying and it's big and roomy. If you have some fabric you have been waiting to use, such as linen or cotton this is the perfect project!
Level: Advanced Beginner
Instructor Fee: $25

cornwagonquilts.com
Have you tried the Moda Cake Mix method of piecing yet? Not only is it fun, it also ensures precise piecing. Emily Herrick fell in love with the Oxford fabric collection by Sweetwater of Moda and found that it pairs perfectly with chambray! She followed the Meringue quilt pattern found in the Cake Mix Quilt Book by It's Sew Emma. It uses Cake Mix Recipe 6 to piece these perfect blocks. Emily finished up by machine quilting it with a classic edge-to-edge feather meander and named it Chambray All Day! Our kits include the needed Cake Mix Recipe papers, Oxford Layer Cake and yardage for the border, binding and chambray background.
---
Upcoming Sales & Events
Marvelous Monday Sale
Some of you noticed Marvelous Monday was missing from last week's email. That's because we've had something new in the works... don't worry! We're still making Monday, well... Marvelous by offering a discount in one of our departments but we're adding a little extra excitement! In addition to our regular Marvelous Monday Sale we want you to stop in and find out what's on the porch! We will be giving a hint each Monday morning on our social media pages (follow us on Instagram & Facebook!) but you'll have to come in to find out what item we have on the porch at an extra deep discount! It could be a favorite notion, new book or even a whole line of fabric! So join us for Marvelous Monday on the porch!
Monday, January 14th - 25% off NOTIONS & BATTING!
Handwork Club
This weekly club is for anyone who would like to work on a hand stitching project while learning new hand stitching skills. We will learn a-stitch-a-week! This is a great opportunity to finish our own projects and relax with a fun gathering of sewing friends every Tuesday from 10:00am - Noon.
Wool Applique Demo
Tuesday, January 15th - 5 p.m.

Marianne will be demonstrating how fun and easy wool applique is. She has lots of tips that she is excited to share with you. Choose one of two dates to sit in on this one hour, free demo here at the shop. Learn all the basics and ask questions with our wool expert. No supplies necessary for demo. Once you see just how easy wool applique is to do, you will be excited to start your own project!
Wrong Price Wednesday
Every Wednesday our pre-cut fat quarters are only $2.25!
Regular Price $3.25.
Time Out at the Wagon
(Open Sew)
Every Wednesday, 10 a.m. - 2 p.m. in our classroom.
Put yourself in Time Out at the Wagon. We all need Time Out from housework, phone calls, and everyday responsibilities. Come to "Time Out at the Wagon" and do just that. Bring a project and sew the day away with friends here at the shop. Marsha is looking forward to being in Time Out and hopes lots of you will join her.


Thank you for supporting your local brick-and-mortar quilt shop!


We feel honored to be part of such a wonderful quilt-making community.



We hope you'll visit us again soon,
Jen and the Girls
at Corn Wagon Quilt Co.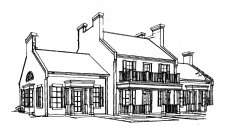 We would love to hear from you!
801-491-3551
https://cornwagonquilts.com/