Skip Navigation
Website Accessibility
Hearts, hearts and more hearts; we LOVE quilting.

All the heart quilts... everywhere I look it's hearts, hearts and more hearts! Allover social media, in quilt shops and on my friends sewing tables, HEARTS. And I LOVE it! Every year about this time, my youngest boy inquires, "Why hearts?" He's not talking anatomy as he is a serious science buff (I HEART my little nerd), he's referring to the symbol. Why that shape? Why is it our universal symbol of love? Well, we finally decided to do a little research. The iconic heart shape is seen in some of man's earliest art though it's meaning is not entirely understood. Some historians say the heart shape is a representation of Ivy, a symbol of fidelity and enlightenment due to it's evergreen nature. Aristotle described the physical heart as having three chambers with a dent in the middle. Later anatomical studies lead to the depiction of the four chambers of the heart as it appears when cut open. Apparently, the shape is even closer to the look of a bird or reptile heart — which makes sense, given that the study of anatomy before the 14th century was based on the dissection of animals. Not exactly romantic. A poem by Thibaut, penned in 1255, is believed to be the first time the idea that a person in love can "give" their heart to their beloved was published. During the Middle Ages the heart was thought to be a place where memories are written. The heart was used during the Renaissance as a symbol of "the sacred heart of Christ" by the Catholic Church and can be seen throughout religious art of the time. But the heart as we know it as a symbol of Romance during Valentine's Day was popularized during the Victorian era with feminine hearts gilded and adorned in lace to express affection. Whatever the origins, the heart is definitely in a resurgence in our current pop culture. Perhaps from it's use in social media to show our approval and express emotion digitally? One thing is for sure, there are some truly fabulous heart quilts out there this season and we have our share here at the shop complete with patterns and kits. And don't forget about our machine quilting motif of the month - - all edge to edge heart designs are 20% off the regular price per square inch when checked in before the end of January!
Playfully pixelated hearts pieced by Karen Averett are complemented by beautiful custom feathered-heart machine quilting
by Ramona Sorensen. What's not to love!?
The Be Mine heart zipper pouch by Bodobo Bags would make a perfectly sweet Valentine surprise, especially with a treat tucked inside. Julie Hancock whipped up this cutie using Moda Candy Squares in new prints by Jen Kingwell. We have patterns and a few different collections available in these precut 2 1/2" squares.
cornwagonquilts.com
Chances are, you've seen this darling I Heart You quilt fluttering around the web. Many of you are already participating in the I Heart You sew along with Then Came June and Pen and Paper Patterns. Emily Herrick couldn't resist joining in the heartfelt fun and put together this "conversation piece" using some Bonnie & Camille favorites from Moda. Then she quilted it with edge-to-edge modern loops. Look closely; you'll LOVE how she threw in a heart here and there. It's one of several designs included in our motif of the month quilting special. Stop in for more ideas and to pick up a kit before they're gone!
I just have to throw in this little Valentine decor idea from Marianne Michaels. These wooly hearts would be easy and fun to stitch together quick. She felted some old sweaters and embellished them with embroidery. Wool pom poms add whimsy. We have several wooly Valentine projects in store to warm your heart!

---
Upcoming Sales & Events
Marvelous Monday Sale
We're still making Monday, well... Marvelous by offering a discount in one of our departments but we're adding a little extra excitement! In addition to our regular Marvelous Monday Sale (

Monday, January 28th - 25% off regular price KITS!

) we want you to stop in and find out what's on the porch! We will be giving a hint each Monday morning on our social media pages (follow us on Instagram & Facebook!) but you'll have to come in to find out what item we have on the porch at an extra deep discount! It could be a favorite notion, new book or even a whole line of fabric! So join us for Marvelous Monday on the porch!
Handwork Club
This weekly club is for anyone who would like to work on a hand stitching project while learning new hand stitching skills. We will learn a-stitch-a-week! This is a great opportunity to finish our own projects and relax with a fun gathering of sewing friends every Tuesday from 10:00am - Noon.
Wrong Price Wednesday
Every Wednesday our pre-cut fat quarters are only $2.25!
Regular Price $3.25.
Time Out at the Wagon
(Open Sew)
Every Wednesday, 10 a.m. - 2 p.m. in our classroom.
Put yourself in Time Out at the Wagon. We all need Time Out from housework, phone calls, and everyday responsibilities. Come to "Time Out at the Wagon" and do just that. Bring a project and sew the day away with friends here at the shop. Marsha is looking forward to being in Time Out and hopes lots of you will join her.


Saturday Sampler
Saturday, February 2nd
You have one week left to finish up this month's assignment! Be sure to bring in your finished blocks so you can receive next month's kit free. Remember you must be present in the shop that day to take advantage of that opportunity as well as to receive the exclusive Saturday Sampler discounts. Doors open at 9:00 a.m. with demos recurring every 30 min beginning at 9:15. Last demo begins at 12:45 p.m.

Thank you for supporting your local brick-and-mortar quilt shop!


We feel honored to be part of such a wonderful quilt-making community.



We hope you'll visit us again soon,
Jen and the Girls
at Corn Wagon Quilt Co.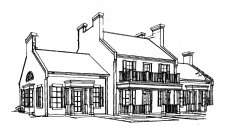 We would love to hear from you!
801-491-3551
https://cornwagonquilts.com/