Skip Navigation
Website Accessibility
Feathers for February and more fun coming up this month at the Corn Wagon

Here we are, one month into 2019... How are your re-sew-lutions coming? Were you planning to "sew-it-all?" I can honestly say (maybe for the first time ever) that I'm doing pretty good with my goals! I completed the quilt I had set out to finish
(see below), I'm caught up with the BOM I registered for and I've even been sticking with the diet I started (what the what?!). Let's not discuss my de-cluttering goals, however. It's a good thing another of my goals was to be more forgiving of my own short comings. If you're not exactly where you had hoped to be with your re-sew-lutions, we have just the thing. We want all of our sew-it-all friends to join us Feb 22nd-23rd for our next Sew-It-All Weekend! We'll spend 2 full days sewing any projects you want to bring. Jen and Chris will be there to give guidance where needed. Lunch is included as well as a Sew-It-All pass offering specials you can enjoy at the shop through the weekend! It's always awesome to see how much we accomplish when we dedicate two whole days to sewing ALL the things and more importantly we have lots of fun! See all the details and register on our website or in store. Come be a Sew-It-All with us!


Looking for Spring?
We're seeing signs of spring daily here at the shop with new collections like Coco by Chez Moi of Moda Fabrics. Soft pastel paisley prints and delicate florals are accented by delicious sherbet toned solids. Feels like sewing sunshine!

cornwagonquilts.com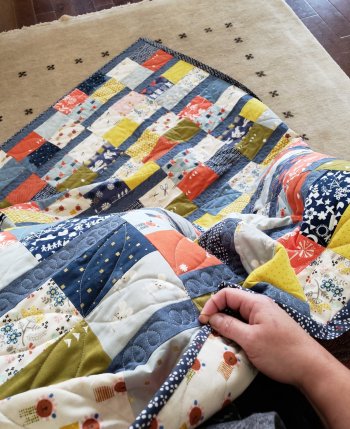 A couple of days under the weather aren't so bad when it means you get to relax and bind a quilt. I've been finishing up this quirky little throw quilt in preparation for the Beginning Quilting Class here at the shop this March. I fell in love with these playful yet earthy fabrics from Cotton + Steel inspired by the tale of The Lion and The Mouse. That's two favorites in one; children's books and quilts! I chose the Double Delight pattern by Villa Rosa Designs for this project because it allows these cute fabrics to shine and because it's great for beginners. If you know someone who has been wanting to learn the basics of quilting, send them my way! In this three-part class, we will cover the necessary tools, fabric selection, cutting, piecing and finishing techniques. Click here for all the details and to register for class March 5th, 7th and our finishing follow-up Saturday the16th. Kits are available while supplies last in the fabrics shown here as well as a more feminine option featuring fabrics from the Jubilee collection also from Cotton + Steel OR choose your own fabulous combination.


QUILTERS CORN-ER - February Feathers
Welcome to February! A new month means a new machine quilting Motif of the Month! We enjoyed quilting heart designs on many of your cute quilts during the month of January and we're looking forward to seeing so many more of your fun projects in the coming weeks.
This month we're featuring all-over, edge-to-edge, feather quilting! Most people are familiar with feather quilting but there are so many variations. The feather meander highlighted below is just one example quilted by Ramona Sorensen. Whether your quilt is traditional or more contemporary there's a feather design for it. Stop in to talk to one of our quilters about the best feather design for your quilt. Remember, the Motif of the Month is 20% off the regular price of machine quilting! See you soon!


---
Upcoming Sales & Events
Saturday Sampler TOMORROW, February 2nd
Doors open at 9:00 a.m. for those registered for this mystery block-of-the-month. First demo begins at 9:15. Demos repeat every 30 minutes with the last demo beginning at 12:45 p.m. Remember you must be present in the shop on that date with your previous month's blocks finished to receive February's kit free as well as take advantage of exclusive Saturday Sampler specials!

Farm Sweet Farm Sew Along
Monday, February 4th, 10 a.m. - 1 p.m.
It's time for our first gathering for Lori Holt's latest Sew Along! Bring your kit (we highly recommend cutting as much as you can before Monday) and join Chris Chamberlain for tips and tricks as we sew along!

Marvelous Monday Sale
We're still making Monday, well... Marvelous by offering a discount in one of our departments but we're adding a little extra excitement! In addition to our regular Marvelous Monday Sale (

February 4th - 25% off BOOKS & PATTERNS!)

we want you to stop in and find out what's on the porch! We will be giving a hint each Monday morning on our social media pages (follow us on Instagram & Facebook!) but you'll have to come in to find out what item we have on the porch at an extra deep discount! It could be a favorite notion, new book or even a whole line of fabric! So join us for Marvelous Monday on the porch!
Handwork Club
This weekly club is for anyone who would like to work on a hand stitching project while learning new hand stitching skills. We will learn a-stitch-a-week! This is a great opportunity to finish our own projects and relax with a fun gathering of sewing friends every Tuesday from 10:00am - Noon.
Wrong Price Wednesday
Every Wednesday our pre-cut fat quarters are only $2.25!
Regular Price $3.25.
Time Out at the Wagon
(Open Sew)
Every Wednesday, 10 a.m. - 2 p.m. in our classroom.
Put yourself in Time Out at the Wagon. We all need Time Out from housework, phone calls, and everyday responsibilities. Come to "Time Out at the Wagon" and do just that. Bring a project and sew the day away with friends here at the shop. Marsha is looking forward to being in Time Out and hopes lots of you will join her.


Thank you for supporting your local brick-and-mortar quilt shop!


We feel honored to be part of such a wonderful quilt-making community.



We hope you'll visit us again soon,
Jen and the Girls
at Corn Wagon Quilt Co.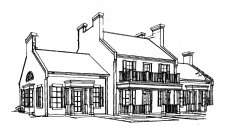 We would love to hear from you!
801-491-3551
https://cornwagonquilts.com/