It has become the preferred choice of moms for swaddling those sweet new babies. Embrace Double Gauze by Shannon Fabrics is favored for it's gentle hand. This light-as-a-feather, 100% cotton fabric insulates yet breathes. It has a bit of "give" that lends perfectly to stay-snug swaddling
. It grows softer with every wash - - and oh, how well it washes! We all know how important that is with little ones! The over-all feel is soothing and natural. With a variety of prints and colors (even some metallic), they fit into any style nursery. When handling sweet, soft baby goods, how often have you said, "Why don't they make this for grown-ups?!" My thoughts exactly. Stop in the shop and take a look at the Trunk Show of Embrace Double Gauze projects! You'll find ideas for babies, children and grown-ups alike all made from the softest gauze. If, like me, you're a bit to big to swaddle, how about a pair of pajama pants or a light-weight top? The drapability of gauze makes for darling (and cool!) summer skirts. We love the way it feels as a quilt backing, especially when it's paired with our super soft bamboo batting. And of course, it makes the quickest, easiest receiving blankets for a shower gift. It comes 48" wide so 1 1/3 yards makes a generous square receiving blanket. Add a bias tape with crocheted edging to finish the edge in a flash! Come in and see all of these ideas hanging in our classroom. On each sample you'll find a tag with information on pattern downloads like the one found here for an adorable ruffled edge blanket! Stop in for some inspiration and see what new arrivals we have in store!
Sweet Tea

is Here!
The latest collection by Sweetwater of Moda has arrived and it's so, SO good! Fresh prints in colors that feel like summer; cherry red, chambray blue, classic navy and natural linen are available by the yard or as pre-cuts here at the shop!

cornwagonquilts.com

Farm Sweet Farm Sew Along
It's not too late to join in on the farm fun! Our second gathering for Lori Holt's latest Sew Along is Monday, February 18th 10:00 a.m. - 1:00 p.m. in our classroom. Chris Chamberlain leads this group, sharing her favorite tips and tricks along the way. You can't help but smile while stitching these cute farm animals along with a group of quilting friends! There is no sign up fee for this class. Register in-store and purchase your kit separately. We highly recommend cutting your pieces before class. Bring your questions and we'll answer them as we Sew Along!
We announced earlier this week on our social media pages that the Summer Moon Block-of-the-Month will be available at Corn Wagon Quilt Co. and I promised more info as it became available... are you ready? Registration is now open for this gorgeous sampler quilt by Carrie Nelson! Our kits will include fabrics from the Lollipop Garden Collection by Lella Boutique as shown in the photo above. This quilt features 24 blocks in sizes: 5", 6.5" and 8" for a total of 72 blocks. A monthly tutorial taught by Emily Herrick and Chris Chamberlain will be included in this program every 3rd Monday at 5:30 p.m. here at the shop. A $20.00 non-refundable registration fee is due upon sign-up. Kits will be $28.99 per month for 10 months and include the pattern book and all fabric for the quilt top and binding. Kits are very limited so do not wait to sign up!

Please, visit the shop or call to register for this 10 month program. Shipping available for an additional fee. The first month's kit and book will be available Monday, June 17th at the first tutorial or can be picked up or shipped after that date. To say that we can't wait is an understatement! This is going to be one beautiful quilt!
---
Upcoming Sales & Events
Marvelous Monday Sale
We're still making Monday, well... Marvelous by offering a discount in one of our departments but we're adding a little extra excitement! In addition to our regular Marvelous Monday Sale (

Monday, February 18th - 25% off FLANNEL!

) we want you to stop in and find out what's on the porch! We will be giving a hint each Monday morning on our social media pages (follow us on Instagram & Facebook!) but you'll have to come in to find out what item we have on the porch at an extra deep discount! It could be a favorite notion, new book or even a whole line of fabric! So join us for Marvelous Monday on the porch!
Handwork Club
This weekly club is for anyone who would like to work on a hand stitching project while learning new hand stitching skills. We will learn a-stitch-a-week! This is a great opportunity to finish our own projects and relax with a fun gathering of sewing friends every Tuesday from 10:00am - Noon.
It's All About the Wool
Tuesday, February 19th - 1:00-3:00 p.m.
In this club we will explore new projects and techniques using wool. Join us to work on your own wool projects and get help when you need it! It's a great opportunity to learn something new and make friends who enjoy working with wool as much as you do.

Wrong Price Wednesday
Every Wednesday our pre-cut fat quarters are only $2.25!
Regular Price $3.25.
Time Out at the Wagon
(Open Sew)
Every Wednesday, 10 a.m. - 2 p.m. in our classroom.
Put yourself in Time Out at the Wagon. We all need Time Out from housework, phone calls, and everyday responsibilities. Come to "Time Out at the Wagon" and do just that. Bring a project and sew the day away with friends here at the shop. Marsha is looking forward to being in Time Out and hopes lots of you will join her.


Sew-It-All Weekend


Friday, February 22 10:00 a.m. - 11:00 p.m. and


Saturday, February 23 10:00 a.m. - 7:00 p.m.
Are you a Sew-It-All? We want all our sew-it-all friends to sew-it-all weekend with us at our retreat center. Two full days dedicated to sewing any project you want to bring! Find out about all the fun and register online or in store.


Thank you for supporting your local brick-and-mortar quilt shop!


We feel honored to be part of such a wonderful quilt-making community.



We hope you'll visit us again soon,
Jen and the Girls
at Corn Wagon Quilt Co.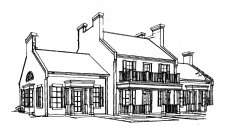 We would love to hear from you!
801-491-3551
https://cornwagonquilts.com/