What is it that makes a happy quilt? The answer is likely different for every quilter - - or is it?
This week we have three quilts new to the shop, each very different from the others, that all qualify as happy quilts. But first, take a few moments and think back to some of your favorite quilting projects. Think of one you might consider a happy quilt. Was it happy because it was a quilt you worked on with a friend? Was it a bright and sunny color palette that made you smile? Was it a particular creative process that brought joy? Was it happy because you were making it for someone you love? Did accomplishing something grand lift you up beyond what you thought you were capable of? Was it happy because it was sweet and simple? I have happy quilts that fall into all of these categories. I guess that's why quilting keeps me content. With all of the love that we pour into each project, may all of your quilts be happy quilts!


Color speaks to Marianne Michaels in the happiest of ways. She loved piecing and appliqueing these bright hues and making each bird different was a delight. She says each feathered friend has her own personality. Oh Christmas Tree designed by Wendy Williams is a happy quilt indeed! Our kits available in store, including cotton fabrics for piecing and wool for applique, will certainly brighten your day.

cornwagonquilts.com
Polka dots and bright colors always make Chris Chamberlain happy! Piecing the Smattering quilt by Corey Yoder naturally kept her smiling. Doesn't it feel like confetti; like a pieced party!? Notice how she fussy cut bold floral medallions and framed them in hot pink in the setting triangles around the border. Yes, we have patterns and kits! Happy, happy, happy!
This Super Simple Strip Quilt is happy as can be! Kathy Kendall says she just loved the Peter Pan fabric. She bought extra of her favorite piece, allowing her to fussy cut and highlight Peter Pan in one row, clouds in another and Wendy in the last. It makes for a playfully simple project that will surely bring a smile to whomever she gives it to. Minky backing shows off the darling row quilting by Emily Herrick. When I asked Emily what makes a quilt happy, she says she loves the entire creative process but ultimately, it's seeing the happiness on someones face when she hands them their finished quilt. It's an honor to have a customer trust us with quilting their creations and to see the love that goes into each project and the joy that it brings to it's owner - - I think most of us quilters agree, that's just the best!

The
Super Simple Strip Quilt
is a free pattern available here at our store! Simply ask for a copy at our register. It looks great in nearly any fabric combination. We have four different kit options available; Peter Pan as shown above, a pink posy combo, super girl combo or robot combo. Great for a quick and easy gift or for kids wanting to quilt!
---
Upcoming Sales & Events
Marvelous Monday Sale
We're still making Monday, well... Marvelous by offering a discount in one of our departments but we're adding a little extra excitement! In addition to our regular Marvelous Monday Sale (

Monday, February 25th - 25% off WOOL!

) we want you to stop in and find out what's on the porch! We will be giving a hint each Monday morning on our social media pages (follow us on Instagram & Facebook!) but you'll have to come in to find out what item we have on the porch at an extra deep discount! It could be a favorite notion, new book or even a whole line of fabric! So join us for Marvelous Monday on the porch!
Handwork Club
This weekly club is for anyone who would like to work on a hand stitching project while learning new hand stitching skills. We will learn a-stitch-a-week! This is a great opportunity to finish our own projects and relax with a fun gathering of sewing friends every Tuesday from 10:00am - Noon.
Wrong Price Wednesday
Every Wednesday our pre-cut fat quarters are only $2.25!
Regular Price $3.25.
Time Out at the Wagon (Open Sew)
Every Wednesday, 10 a.m. - 2 p.m. in our classroom.
Put yourself in Time Out at the Wagon. We all need Time Out from housework, phone calls, and everyday responsibilities. Come to "Time Out at the Wagon" and do just that. Bring a project and sew the day away with friends here at the shop. Marsha is looking forward to being in Time Out and hopes lots of you will join her.
Clam Up Bag

Class
Thursday, February 28, 1:00 - 5:00 p.m.
Instructor: Shelley Taylor
If you have been looking for a small but very functional bag for sewing, travel, or retreats you are going to like Clam Up by, Annie. This pattern has five sizes from XS to XL. We will be making the XL. Double-slide zippers and handy grab tabs make the bags easy to open wide and attached side panels prevent contents from falling out.


Saturday Sampler
Saturday, March 2nd
You have one week left to finish the current assignment! Doors open at 9:00 a.m. for those registered for this mystery block-of-the-month. First demo begins at 9:15 a.m. and reoccurs every 30 minutes. Last demo begins at 12:45 p.m. Remember to bring your finished blocks into the shop with you that day to receive your next kit free!

Thank you for supporting your local brick-and-mortar quilt shop!


We feel honored to be part of such a wonderful quilt-making community.



We hope you'll visit us again soon,
Jen and the Girls
at Corn Wagon Quilt Co.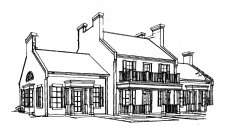 We would love to hear from you!
801-491-3551
https://cornwagonquilts.com/