Civil War era reproduction quilts will always hold a place in my heart and this one comes with an inspiring story. The Sanitary Commission was formed by women and religious groups who recognized the need for supplies, including quilts, to support the many troops suffering dire conditions on the battle field and in medical facilities during the American Civil War. "In 1863, a Mrs. R. H. Hook wrote about the work of the Sanitary Commission saying, '[Women] have given their husbands, their sons.... This passion, not content with giving up the bread-winners… has led the women of the land to take the snowy quilts and blankets from their beds, the curtains from their windows, the hoarded linen from their presses, and send it in avalanches of comfort to our storehouses of relief." It's a story of charitable patriotism that is evidenced in only a few remaining examples of loving handiwork. I recommend visiting the TRC (Textile Research Center) website for more on this touching story as well as links to in depth information and photos.

Designed to represent the quilts made to fit a cot by the Sanitary Commission for soldiers during the Civil War, this quilt is a unique size at 54" x 87". For P&B Textiles, "Margo Krager, a leading authority in vintage textiles, has joined with Washington Street Studio to create the collection A Soldier's Quilt. During the Civil War, two lives succumbed to disease for every one lost in battle. Quilting circles were formed to create "soldier's quilts", made specifically to fit the smaller military cots. These quilts were easily rolled, packed and provided much needed comfort...." To see more from this beautiful fabric collection visit www.pbtex.com or stop by the shop! You'll even find a reproduction of the Sanitary Commission stamp worked into the background fabric for this line.

Suzanne Adams enjoyed piecing this wonderful tribute quilt. Ramona Sorensen added her McTavish quilting design for a lovely finish. The full Soldier's Quilt collection is available here at the shop as well as kits and patterns.


New from Cotton + Steel

!
We fell in love with these baby bunnies and we know you will too. New to the Cotton + Steel design family is Hitomi Osumi, from Kobe, Japan who is the artist behind these adorable prints from the Mori No Tomodachi collection. We can't wait to sew this unbleached cotton into a sweet little spring baby quilt!

We are anxiously awaiting the arrival of Wildwood by Rifle Paper Co. Have you seen it? Wowie Zowie! It's gorgeous!

cornwagonquilts.com
Quilter's Corn-er
March is here and we have another new Motif-of-the-Month. SWIRLS! Through the month of March, allover, edge-to-edge machine quilting SWIRL designs are 20% off the regular price of quilting service! Swirls can be done in several styles. See the three examples below. Our quilter's can even work flowers, stars, or other little details into the swirls and as long as the edge-to-edge design is predominantly swirls, it's included in this month's sale! Even Ramona's beautiful McTavish quilting, as shown on the Soldier's Quilt above, is considered a swirl! Bring your quilt top in and talk with one of our quilter's for design ideas that will finish your quilt perfectly
!


---
Upcoming Sales & Events
Saturday Sampler
Saturday, March 2nd
Doors open at 9:00 a.m. for those registered in this mystery block of the month. First demo begins at 9:15 a.m. and repeats every 30 minutes. Last demo begins at 12:45 p.m. You won't want to miss this month's exclusive special!

Marvelous Monday Sale


Monday, March 4th - 25% off

MODA PRECUTS!
Don't forget to stop in and see what's on the porch at an extra deep discount!

Handwork Club
This weekly club is for anyone who would like to work on a hand stitching project while learning new hand stitching skills. We will learn a-stitch-a-week! This is a great opportunity to finish our own projects and relax with a fun gathering of sewing friends every Tuesday from 10:00am - Noon.


Wrong Price Wednesday
Every Wednesday our pre-cut fat quarters are only $2.25!
Regular Price $3.25.
Time Out at the Wagon
(Open Sew)
Every Wednesday, 10 a.m. - 2 p.m. in our classroom.
Put yourself in Time Out at the Wagon. We all need Time Out from housework, phone calls, and everyday responsibilities. Come to "Time Out at the Wagon" and do just that. Bring a project and sew the day away with friends here at the shop. Marsha is looking forward to being in Time Out and hopes lots of you will join her.


Beginning Quilting


Tuesday, March 5th, 6:00 p.m. - 9:00 p.m. and


Thursday, March 7th 6:00 p.m. - 9:00 p.m. and
Saturday, March 16th 1:00 p.m. - 5:00 p.m.
Learn everything you need to know to start piecing quilts in this three part class! While covering all the basics we will be making the Double Delight quilt by Villa Rosa Designs. When you finish this course you will have completed a fun patchwork throw quilt top! Only a couple of seats left! Register at the shop or on our website right away!

Thank you for supporting your local brick-and-mortar quilt shop!


We feel honored to be part of such a wonderful quilt-making community.



We hope you'll visit us again soon,
Jen and the Girls
at Corn Wagon Quilt Co.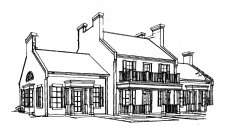 We would love to hear from you!
801-491-3551
https://cornwagonquilts.com/