Sew many good things are coming your way from the Corn Wagon Quilt Co. This is the season when the behind-the-scenes Utah Shop Hop buzz sets in and we Corn Wagon gals really dig into our plans. Our Shop Hop quilt is well underway and we can hardly wait to share it with you! We've been busy brainstorming ideas for games, prizes, treats, decor and most importantly, beautiful quilt plans! But you'll have to wait to
see how our Shop Hop story unfolds. The 2019 Utah Shop Hop theme is Fairy Tales: Where all your seams come true. Each shop has chosen a fairy tale. Here at the Corn Wagon you'll experience Jack and the Cornstalk (see what we did there?). Mark your calendar for May 29th - June 1st. That's when all the magic will happen! Passports will go on sale in April.


More upcoming fun includes the 2019 Row by Row Experience! You'll have June 21st through September 3, 2019 to collect the free patterns and June 21 until October 31, 2019 to submit a quilt for a prize. This year's theme is based on food (something I think we all relate too), Taste the Experience. As in years past, Corn Wagon will have a row unique to our shop that will be available as a free pattern to those who ask as well as a kit available for purchase. Marianne Michaels has come up with a wonderful design we're excited to release when the time comes. Until then, you can start planning your Row by Row road trip by checking out their website https://rowbyrowexperience.com for updates complete contest rules and participating shops across the US, Canada & UK!


Meet Betsy and Bubs

!
These bunny friends by Melly & Me are the cutest! Join our class taught by Mary Jacobsen and learn how to sew a few just in time for them to hop into an Easter basket. Rabbits have a tendency to multiply rapidly and I have a hunch these may be no exception! These three were sewn up in sweet little florals by Tilda. Click here to register for the class taking place Thursday April 4th, 6-9 p.m.
cornwagonquilts.com

We've added another BIG BAG class to our schedule! If you missed making this fabulous bag with Shelley Taylor the first time, you won't want to miss this second chance, Friday, April 26th, 1:00 - 5:00 p.m. at our retreat center. PLUS - - guess what just arrived at the shop... the newest collection from Rifle Paper Co., Wildwood, as well as more of the beautiful Rifle canvas Shelly used to make the incredible BIG BAG shown on the left! Register here for the class and hurry in for some canvas before it disappears...again!
We also have another Clam Up bag class coming up, Wednesday, April 24th, 1:00 - 5:00 p.m. If you have been looking for a small but very functional bag for sewing, travel, or retreats you are going to like Clam Up by, Annie (shown below, right). This pattern has five sizes from XS to XL. We will be making the XL. Double-slide zippers and handy grab tabs make the bags easy to open wide and attached side panels prevent contents from falling out.
Just a few seats left. Register here or at the shop where you can also take a closer look at both of these fabulous bags.
When Chris Chamberlain saw the
Porch Quil
t pattern by Norma Whaley of Timeless Traditions arrive at the shop, she immediately began pulling fabrics for this wonderful quilt. A red, beige and navy color scheme is steeped in the classic Americana tradition and a subtle Diamond Textile woven star border is a nod in the same direction. We have kits and patterns in store. Ramona machine quilted a lovely feather meander - - speaking of machine quilting - - we currently have a two week turn-around! It's a great time to bring in a quilt you need done in a hurry!
I just can't end this email without letting you know NEW French General has arrived. As always, it's gorgeous. Come see
Vive la France
for yourself! These are just a handful of the prints and wovens available from this collection.
---
Upcoming Sales & Events
Marvelous Monday Sale


Monday, March 11th - 25% ONE CUT of regular price FABRIC

!
Don't forget to stop in and see what's on the porch at an extra deep discount!

Handwork Club
This weekly club is for anyone who would like to work on a hand stitching project while learning new hand stitching skills. We will learn a-stitch-a-week! This is a great opportunity to finish our own projects and relax with a fun gathering of sewing friends every Tuesday from 10:00am - Noon.

It's All About the Wool
Join us to work on your own wool projects and get help with them when needed, every 2nd Tuesday, 1 p.m. - 3 p.m. In this club we will explore new projects and techniques using wool. Wool applique, primitive rug hooking, whatever wooly projects you enjoy, this is a great opportunity to learn something new, relax, and make new friends who love working with wool just as much as you do. $15 club fee includes 4 months.


Wrong Price Wednesday
Every Wednesday our pre-cut fat quarters are only $2.25!
Regular Price $3.25.
Time Out at the Wagon
(Open Sew)
Every Wednesday, 10 a.m. - 2 p.m. in our classroom.
Put yourself in Time Out at the Wagon. We all need Time Out from housework, phone calls, and everyday responsibilities. Come to "Time Out at the Wagon" and do just that. Bring a project and sew the day away with friends here at the shop. Marsha is looking forward to being in Time Out and hopes lots of you will join her.


Thank you for supporting your local brick-and-mortar quilt shop!


We feel honored to be part of such a wonderful quilt-making community.



We hope you'll visit us again soon,
Jen and the Girls
at Corn Wagon Quilt Co.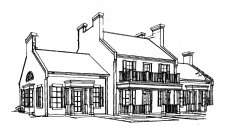 We would love to hear from you!
801-491-3551
https://cornwagonquilts.com/