Low Volume: They are those little prints
on a neutral background that add scrap-licious flavor to your quilts. Used in place of a solid to spice things up, they range from very subtle, tone-on-tone white, beige and grey to colorful smatterings of pattern. Small whimsical prints are especially fun to play with. Some are modern. Others, more traditional (think civil war shirtings). It really adds excitement to a quilt when you mix them all up; the key is the neutral background of each print. Don't be afraid to use varying tones in the same project! We have a whole NEW section at the Corn Wagon dedicated to low volume prints! You'll find them upstairs near our color wall. We've added a variety of new prints from Art Gallery Fabrics, Moda, RJR and more from designers such as Victoria Findlay Wolfe, and Zen Chic. Stop in and let us help you lower the volume and turn up the interest for your next quilt!


cornwagonquilts.com
Anyone else dreaming of days in the warm summer sun? We sure are and we have the quilts to prove it. Emily Herrick was browsing through the pattern books at our shop when she exclaimed, "Hey! That's my quilt!" Sure enough, a quilt she designed was included in the pages of Fat Quarter Favorites compiled by Karen Burns (a great pattern book, might I add). She has since brought in her finished Flower Market quilt for display at the shop and put together kits! Big, bold flowers in a rainbow of happy colors call out, "Summer is coming!"

Flamingos and sunbathers swinging in palm trees and swimming in the cool blue make the Paradise City fabric collection from Dear Stella Fabrics as playful as a day at the beach. Janelle Gunderson blended in some perfectly hued basics to make the Positive Effect quilt pattern from allpeoplequilt.com . The pattern is available as a free download on their website! We have kits and more yardage from this positively sun soaked collection.


Sneaky peek at an upcoming McCall's Quick Quilts publication in which you'll find another of our machine quilter, Ramona Sorensen's quilt designs! Bejeweled is a quilt that she designed, pieced and machine quilted exclusively for the magazine. She featured a collection of aboriginal inspired prints by Paintbrush Studio in large jewel shaped blocks. The deep indigo background really sets off these unique prints! Watch for the latest McCall's Quick Quilts to hit news stands soon!

P.S. It's Ramona's birthday Monday (I'm going to need to bring her some good chocolate to make up for telling you this)! You'll notice we included batting in our Marvelous Monday sale in her honor! We sure do love our Mona! Happy Birthday!


Here's to a
LUCKY
weekend filled with happy sewing! You can pick up a kit for this little 6.5" x 11" lucky truck at our register this weekend and enjoy some wool applique while you wait for spring!
---
Upcoming Sales & Events
Marvelous Monday Sale


Monday, March 18th - 25% off

NOTIONS & BATTING!
Don't forget to stop in and see what's on the porch at an extra deep discount!

Handwork Club
This weekly club is for anyone who would like to work on a hand stitching project while learning new hand stitching skills. We will learn a-stitch-a-week! This is a great opportunity to finish our own projects and relax with a fun gathering of sewing friends every Tuesday from 10:00am - Noon.


Wrong Price Wednesday
Every Wednesday our pre-cut fat quarters are only $2.25!
Regular Price $3.25.
Time Out at the Wagon
(Open Sew)
Every Wednesday, 10 a.m. - 2 p.m. in our classroom.
Put yourself in Time Out at the Wagon. We all need Time Out from housework, phone calls, and everyday responsibilities. Come to "Time Out at the Wagon" and do just that. Bring a project and sew the day away with friends here at the shop. Marsha is looking forward to being in Time Out and hopes lots of you will join her.


Primitive Rug Hooking
Thursday, March 21st 5:00 p.m. - 8:00 p.m.
Learn the art of primitive rug hooking while creating one of these beautiful "rugs." You'll enjoy learning about this historic craft from our wool expert. Your project can be made into a wall hanging, pillow, table topper, or a rug for the floor. Choose from among a variety of complete kits available in the shop. Register now online or in-store!



Thank you for supporting your local brick-and-mortar quilt shop!


We feel honored to be part of such a wonderful quilt-making community.



We hope you'll visit us again soon,
Jen and the Girls
at Corn Wagon Quilt Co.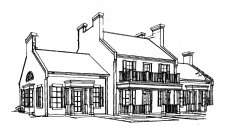 We would love to hear from you!
801-491-3551
https://cornwagonquilts.com/