Let's Talk About Floss...

Let's talk floss... I'm not talking dance moves nor am I speaking of the dental variety. Embroidery Floss. For years DMC embroidery floss has been our go-to brand for several reasons including quality, broad range of color and the fact that most patterns note DMC floss numbers. That is changing. We've been sad to discover that DMC, for whatever reason (P

erhaps to lower production costs?


Perhaps to fill mass quantities at big box stores?) has allowed their floss quality to decline. Most notably, several colors are reported to now be less color-fast. Nobody wants to spend hours of joyful stitching time with the finished work being subject to bleeding, fading or fraying. As a specialty shop offering a number of thread types, we want to be able to ensure our customers that the threads they buy are top quality and that the beauty of their handwork will stay true for years to come. After doing our homework, we've opted to carry a full selection of Cosmo embroidery floss! We feel confident with the higher quality of Cosmo and LOVE their range of solid and variegated threads. If your pattern calls for DMC colors, no worries! We have a conversion chart that will help you find the closest match in the Cosmo spectrum. As we make the transition, we need your help clearing out the DMC embroidery floss we have on hand so we're lowering the price to $.50 per skein (regularly $.75)! We can assure you the DMC floss we have in stock was produced before the quality changes were made so now's the time to stock up on your favorites before they are no longer available. And while you're here, let us introduce you to our new Cosmo embroidery floss collection! You won't be disappointed!
Just yesterday, our Utah weather was sunshiney bliss! This morning... snow. Since there's always a chance you'll need a warm, soft throw quilt to cut the chill, we keep a selection of beautiful flannels in store year round. Emily Herrick pulled together this fresh color combination in the softest flannels. Look closely. You'll find little winter cabins and a white snow fox among the subtle plaids and suede-like solids. Emily machine quilted rows of trees and cabins completing the outdoors theme and a beautiful buttery minky backing for the ultimate snuggler! This simple Snapshot pattern comes from the book, Happy Hour by Atkinson Designs. Books, kits and more luscious flannels are available at the shop.
New from Fig Tree & Co.

Is there a better light to view Fig Tree fabrics in than a soft morning glow? Joanna Figueroa's latest collection, Chantilly, has arrived! Ever wondered how Fig Tree & Co. got it's name or where Joanna draws inspiration for her beautiful designs? The Fig Tree Blog is full of information and inspiration!
cornwagonquilts.com
Oh Scrap!
Hee Hee...We giggle every time we say it. It's one of those pattern books in which I want to make EVERY SINGLE QUILT. So far, Suzanne Adams has made three gorgeous scrap quilts from this must-have book by Lissa Alexander, including the Awesome Land quilt shown below. LOVE! Oh Scrap! has become a staple here at the Corn Wagon and we only have a few kits left!
---
Upcoming Sales & Events
Stuff-a-Bag Sale! TOMORROW!
Saturday, March 30th
It's a 5th Saturday! That means it's time to bring in your reusable cotton Corn Wagon Quilt Co. bag and receive 20% off any regular price items you can stuff inside! Don't have a bag yet? No worries, you can buy one for $5 and reuse it every 5th Saturday for the same great sale!

Marvelous Monday Sale
Monday, April 1st - 25% off BOOKS & PATTERNS!
Don't forget to stop in and see what's on the porch at an extra deep discount!

Handwork Club
This weekly club is for anyone who would like to work on a hand stitching project while learning new hand stitching skills. We will learn a-stitch-a-week! This is a great opportunity to finish our own projects and relax with a fun gathering of sewing friends every Tuesday from 10:00am - Noon.


Wrong Price Wednesday
Every Wednesday our pre-cut fat quarters are only $2.25!
Regular Price $3.25.

Time Out at the Wagon (Open Sew)
Every Wednesday, 10 a.m. - 2 p.m. in our classroom.
Put yourself in Time Out at the Wagon. We all need Time Out from housework, phone calls, and everyday responsibilities. Come to "Time Out at the Wagon" and do just that. Bring a project and sew the day away with friends here at the shop. Marsha is looking forward to being in Time Out and hopes lots of you will join her.


Betsy & Bubs Bunny Class
Thursday, April 4th, 6:00 - 9:00 p.m.
Learn how to make the cutest fabric bunnies just in time for them to hop into an Easter basket! Mary Jacobsen can show you how! The Betsy & Bubs pattern can be purchased as a pdf download here for class. They would be darling made up in nearly any fabrics but we LOVE these done in cotton prints by Tilda.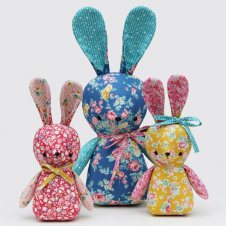 Saturday Sampler
Saturday, April 6th 9:00 a.m.
Just one week left to finish up your blocks! Doors open at 9:00 a.m. for those registered in this mystery block-of-the-month club. Demos begin at 9:15 a.m. and reoccur every 30 minutes. Last demo begins at 12:45 p.m.

Thank you for supporting your local brick-and-mortar quilt shop!


We feel honored to be part of such a wonderful quilt-making community.



We hope you'll visit us again soon,
Jen and the Girls
at Corn Wagon Quilt Co.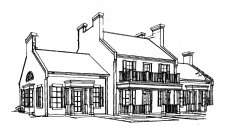 We would love to hear from you!
801-491-3551
https://cornwagonquilts.com/