Skip Navigation
Website Accessibility
Happy Easter! Fill your basket with wools in shades of spring!

Dyeing Easter eggs will always be enchanting to my playfully creative mind. To have the chance but once a year to experiment with every color in the rainbow, changing a fresh egg canvas in to a unique work of art. At our house we cherish the annual opportunity to come up with a new way of dyeing eggs. From dipping into the fizzy store-bought dye tablet solution to creating our own vegetable dye recipes we love the idea of watching each fresh egg take on a new life all it's own.

Imagine how happy I was to discover a similar joy in dyeing wool! I attended Marianne Michael's wool dying workshop and rediscovered that excitement through a medium much longer lasting in it's use. There is a certain intrigue in watching an already beautiful textile evolve into something vibrant and new. When Marianne hand-dyes and felts wool for our shop, she begins by selecting 100% wool yardage steeped in the classic wool-making tradition. She then uses Cushing's Acid Dyes in large white enamel pots to dye 1/2 - 1 yard of wool at a time. Every piece that emerges from those pots is unique. Some are saturated and bold; others soft and earthy. She works hard to achieve a variety of visual texture by making some colors smooth and others mottled, spanning the entire spectrum. The result is a pallette ready for you to draw from here at the shop for nearly any wool project you have in mind. It's an endless creative process that truly feeds the soul.

Stop in and let us show you the wooly possibilities! We carry wool by the yard and Cushing's dyes so you can experiment with your own creations. Watch for Marianne's wool dying workshop this June for a learning opportunity you'll never forget. Pick up some hand-dyed wool by the bundle, ounce, or scrap and whip up a fun Easter weekend project like this cute Bare Roots embroidery design or
these stunning wool applique eggs by Ewe-niversity. Whatever you do this weekend to celebrate new life and nurture your creative side, we hope you have a Happy Easter!
Utah Shop Hop

2019...
Where all your seams come true.

Join us and twelve more quilt shops along the Wasatch Front for four days of shop hopping fairy tale magic! $5 passports are now available at any participating shop. Get ready for lots of shopping, games and prizes at the hop, May 29th - June 1st. Visit utahshophop.com for a list of participating shops and exciting prizes!
cornwagonquilts.com
New to our wool department; the Welcome Home collection by Buttermilk Basin! We are loving this versatile, year-long project. "Home" spelled out in classic black wool, has an "O" that can be changed monthly. Each "O" is small enough to take with you and stitch anywhere, all year long! See below for an example of the interchanging "O" for July. Marianne has put together kits and has more samples here for you to see!
For a quick and easy children's quilt or beginner's project, give our Snappy Fox quilt a try! Playful patterns and colors highlight a friendly fox. Jen Tanner loved that funny little fox so much that she gave him a special spotlight in wool! Our kits include him already cut out and ready to whip stitch on if you choose. Emily Herrick took inspiration from prints in the quilt for some custom machine quilting that is just right for this whimsical design.
---
Upcoming Sales & Events
Marvelous Monday Sale


Monday, April 22nd - 25% off

WOOL!
Don't forget to stop in and see what's on the porch at an extra deep discount!

Handwork Club
This weekly club is for anyone who would like to work on a hand stitching project while learning new hand stitching skills. We will learn a-stitch-a-week! This is a great opportunity to finish our own projects and relax with a fun gathering of sewing friends every Tuesday from 10:00am - Noon.



Wrong Price Wednesday
Every Wednesday our pre-cut fat quarters are only $2.25!
Regular Price $3.25.
Time Out at the Wagon
(Open Sew)
Every Wednesday, 10 a.m. - 2 p.m. in our classroom.
Put yourself in Time Out at the Wagon. We all need Time Out from housework, phone calls, and everyday responsibilities. Come to "Time Out at the Wagon" and do just that. Bring a project and sew the day away with friends here at the shop. Marsha is looking forward to being in Time Out and hopes lots of you will join her.
The Big Bag
Friday, April 26th 1:00 p.m. - 5:00 p.m.
Great for travel, retreat, shopping, class or sewing day with friends. Has two pockets that you can customize, long straps for ease in carrying and it's big and roomy. If you have some fabric you have been waiting to use, such as linen or cotton, The Big Bag by Bodobo Bags is the perfect project and Shelley Taylor is ready to show you how to sew your own!


Jelly Roll Rug
Saturday, April 27th 10:00 a.m. - 4:00 p.m.
Shelley Taylor is excited to show you how fun they are to make! We have oval and rectangle rug patterns by Roma Lambson of RJ Designs available at Corn Wagon as well as rolls of pre-cut batting strips. Choose the style you want to make, grab a jelly roll and let's sew!



Thank you for supporting your local brick-and-mortar quilt shop!


We feel honored to be part of such a wonderful quilt-making community.



We hope you'll visit us again soon,
Jen and the Girls
at Corn Wagon Quilt Co.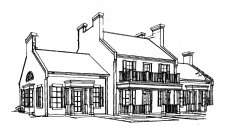 We would love to hear from you!
801-491-3551
https://cornwagonquilts.com/