Looking for some summer sewing fun? We've got it! Believe me when I say good things are coming to the Corn Wagon this summer. Visit the shop during our Summer Open House Thursday, May 9th - Saturday, May 11th for a taste of what is up and coming this season! Pick up a copy of our new class schedule and join one of our summer sewing gatherings. You'll find joyful opportunities to take your skills to the next level while stitching with a group of friends who love fabric as much as you do! From wool dyeing to bag making, rug hooking to applique, there is something new for everyone. Discover our 3-day 'Camp Sew Fun' for kids or our Sew-It-All Weekend just for us grown-ups to get away and SEW-IT-ALL! Summer Open House is all about fresh ideas so stop in and let us show you our newest project samples, books, patterns and, of course, fabric collections! While you're here take advantage of Open House discounts like 10% off regular class fees, 20% off class supplies and 25% off one regular price item of your choice Thursday, May 9th - Saturday, May 11th!
Just one example of the beautiful new quilts on display here at The Wagon. Suzanne Adams chose the Roll Me Away pattern found in the new Star and Stripe Gatherings book by Lisa Bongean to showcase fabrics by Jo Morton. If you haven't had a chance to thumb through this book, you must! It's filled with absolute classics. You'll find it here at the shop along with kits!
Utah Shop Hop

2019...
Where all your seams come true.

Join us and twelve more quilt shops along the Wasatch Front for four days of shop hopping fairy tale magic! $5 passports are now available at any participating shop. Get ready for fun shopping, games and prizes at the hop, May 29th - June 1st. Visit utahshophop.com for a list of participating shops and exciting prizes!

cornwagonquilts.com
We recently discovered the Fab Five pattern series by The Quilt Factory and can't wait to see what you make with them. The quilts featured in each pattern are made using five 1 yard cuts! I know! Cool, right?! That really simplifies the fabric selection process and even makes a great stash buster project. And look how cute they are! We're having fun pulling combinations together and would love to help you find the perfect Fab Five.
Tilda.
There just aren't words... Okay, actually there are words like, "Must have" and "Never enough" and "I want it ALL..." Tilda's Lazy Days collection has arrived (excuse us while we wipe the drool from our chins) and it's absolutely delightful. Art Nouveau and Art Deco inspiration with a Tilda twist is the flavor you'll find in her newest designs. As always, you can find some incredible free pattern downloads at tildasworld.com
Another new beauty on display! Marianne Michaels pieced this Dresden showpiece using a variety of Tilda prints framed in the perfect shade of pink. The Guest Room quilt pattern can be found in one of our favorite books, Start with Strips by Susan Ache and is currently in stock here at the shop along with kits!

---
Upcoming Sales & Events
Saturday Sampler
Saturday, May 4th
Doors open at 9:00 a.m. for those registered in this mystery block of the month. First demo begins at 9:15 a.m. and repeats every 30 minutes. Last demo begins at 12:45 p.m. You won't want to miss this month's exclusive special!
SCHEDULE CHANGE FOR JUNE & JULY:

Due to the scheduling of the Utah Shop Hop and Art City Days, the Saturday Sampler demo for June has been rescheduled for Saturday, June 15th

. Due to the 4th of July holiday, our July demo will be held Saturday, July 13th.

We apologize for any inconvenience and hope this will allow more to attend.

Marvelous Monday Sale


Monday, May 6th - 25% off

NOTIONS & BATTING!
Don't forget to stop in and see what's on the porch at an extra deep discount!

Handwork Club
This weekly club is for anyone who would like to work on a hand stitching project while learning new hand stitching skills. We will learn a-stitch-a-week! This is a great opportunity to finish our own projects and relax with a fun gathering of sewing friends every Tuesday from 10:00am - Noon.

It's All About the Wool
Join us to work on your own wool projects and get help with them when needed, every 2nd Tuesday, 1 p.m. - 3 p.m. In this club we will explore new projects and techniques using wool. Wool applique, primitive rug hooking, whatever wooly projects you enjoy, this is a great opportunity to learn something new, relax, and make new friends who love working with wool just as much as you do. $15 for four months. Register in-store or online.


Wrong Price Wednesday
Every Wednesday our pre-cut fat quarters are only $2.25!
Regular Price $3.25.
Time Out at the Wagon
(Open Sew)
Every Wednesday, 10 a.m. - 2 p.m. in our classroom.
Put yourself in Time Out at the Wagon. We all need Time Out from housework, phone calls, and everyday responsibilities. Come to "Time Out at the Wagon" and do just that. Bring a project and sew the day away with friends here at the shop. Marsha is looking forward to being in Time Out and hopes lots of you will join her.


And of course, Summer Open House Thursday, May 9th - Saturday, May 11th

Thank you for supporting your local brick-and-mortar quilt shop!


We feel honored to be part of such a wonderful quilt-making community.



We hope you'll visit us again soon,
Jen and the Girls
at Corn Wagon Quilt Co.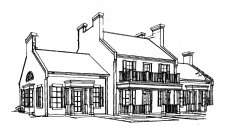 We would love to hear from you!
801-491-3551
https://cornwagonquilts.com/