Skip Navigation
Website Accessibility
Psst... your mom says she wants a Corn Wagon Gift Card. Happy Mother's Day!

Growing up, did anything upset your mother like finding her sewing scissors had been used to cut paper? How about finding them in the garage or worse, out in the yard!? Did you use them to cut your sister's hair? And who on earth thought they were for cutting wire!?! Can you hear her voice and see the look on her face? I knew full well that the Gingher scissors were for fabric only and honestly was never tempted to use them. Why would I when I had a much cooler pair of Hello Kitty mini scissors (a smart move on my mom's part)? It was the pinking shears that intrigued me. I mean, come on, they cut ZIGZAGS. They looked like they had their own set of teeth! They were heavy and huge in my hands and I'll never forget the day I tried them out all by my little self. I was making something for my dollhouse and thought it would be so clever to use the zigzag scissors. As I was snipping along, doing my best to align all the points, I managed to get a bit of my finger in there. Just a bit, but WOW did that pointy little cut hurt... and bleed. I knew I'd be in trouble for using the fabric scissors so I didn't dare go for help. I wrapped that finger up in a Hello Kitty bandage or two and did my best to pretend like nothing ever happened. My mom still has those pinking shears and they still feel heavy and huge in my hands. All these years later they are in serious need of sharpening. Maybe that's what I'll do for her for Mother's Day - - have all her good scissors sharpened. I think it's safe to say we all owe our moms at least one new pair of fabric scissors. Maybe a shiny new pair of Ginghers in one of their collectable designs or finely serrated pair of Perfect Scissors by Karen Kay Buckley or how about a pretty pair of rose gold embroidery scissors? Any of these would surely make up for the trouble we caused - - and that's what Mother's Day is for, right?


Have you found the right gift to celebrate your mom this Mother's Day? We have sewing socks (keep her toes warm while she puts the pedal to the metal), quilter's bandaids (be there for her rotary cutter mishaps), new books (fresh inspiration), lotion bars and lip butter (sweet fragrances for a sweet seamstress), and perhaps best of all - -

Corn Wagon Gift Cards! In fact, when you purchase a gift card valued $50 or more you'll receive a coupon for a FREE yard of fabric!

One per customer. Offer good through Saturday, May 11th. Happy Mother's Day!


Utah Shop Hop

2019...
Where all your seams come true.

We highly recommend purchasing your Utah Shop Hop $5 Passport early to avoid the long line during shop hop and ensure you get one of the cool vinyl bags while supplies last! Join us and twelve more quilt shops along the Wasatch Front for four days of shop hopping fairy tale magic! Get ready for fun shopping, games and prizes at the hop, May 29th - June 1st. Visit utahshophop.com for a list of participating shops and exciting prizes!
cornwagonquilts.com
Our Summer Open House is going on this weekend, May 9th - 11th! Stop in and pick up our summer class schedule or check it out on our website. Enjoy in-store discounts like 10% off regular class fees, 20% off class supplies and 25% off one regular price item of your choice! Take a peek at beautiful new samples like this Farm Blessings quilt pieced by Karen Averett and machine quilted by Ramona Sorensen. It's another great design by Poppie Cotton. Kits and patterns available!

We have two great bag classes on our new summer class schedule both taught by the fabulous Shelley Taylor. In June, learn how to make the "Be Mine" bag (above). The pattern by Natalie Rawlinson, gives you a chance to be creative. You can add a heart to the front and back or just the front. Don't want to do the heart? Add a monogram instead! Shelley will have the letters for you. You will use the Easy Piecing Grid by Tensister's handicraft to simplify the patchwork. And for something extra, we will make a key fob!
Then in August, Get ready! With projects like Saturday Sampler starting up again soon, you'll be ready to come to class with a cute bag to keep your finished blocks or supplies in. The Project Bag (below) by Patterns by Annie lays flat or hangs from its handle and features a large zipper pocket with a vinyl front. It has a sturdy quilted base and allows for fun fabric details. Make good use of a border print (shown top left) or create your own patchwork along the bottom (shown bottom right). You can use any orphan blocks that will peek through the vinyl to make this quick and easy bag your own! For dates, times, more class details and to register, visit our website!

Quilter's Corn-er
May is here and we have a new Motif-of-the-Month to announce. FLOWERS! Through the month of May, edge-to-edge machine quilting designs incorporating flowers are 20% off the regular price of quilting service!
Bring your quilt top in and talk with one of our quilter's for floral design ideas that will finish your quilt perfectly!
---
Upcoming Sales & Events
Marvelous Monday Sale


Monday, May 13th - 25% off One Cut of Regular Price Fabric

!
Don't forget to stop in and see what's on the porch at an extra deep discount!

Handwork Club
This weekly club is for anyone who would like to work on a hand stitching project while learning new hand stitching skills. We will learn a-stitch-a-week! This is a great opportunity to finish our own projects and relax with a fun gathering of sewing friends every Tuesday from 10:00am - Noon.

It's All About the Wool
Join us to work on your own wool projects and get help with them when needed, every 2nd Tuesday, 1 p.m. - 3 p.m. In this club we will explore new projects and techniques using wool. Wool applique, primitive rug hooking, whatever wooly projects you enjoy, this is a great opportunity to learn something new, relax, and make new friends who love working with wool just as much as you do. $15 for four months. Register in-store or online.


Wrong Price Wednesday
Every Wednesday our pre-cut fat quarters are only $2.25!
Regular Price $3.25.
Time Out at the Wagon
(Open Sew)
Every Wednesday, 10 a.m. - 2 p.m. in our classroom.
Put yourself in Time Out at the Wagon. We all need Time Out from housework, phone calls, and everyday responsibilities. Come to "Time Out at the Wagon" and do just that. Bring a project and sew the day away with friends here at the shop. Marsha is looking forward to being in Time Out and hopes lots of you will join her.



Thank you for supporting your local brick-and-mortar quilt shop!


We feel honored to be part of such a wonderful quilt-making community.



We hope you'll visit us again soon,
Jen and the Girls
at Corn Wagon Quilt Co.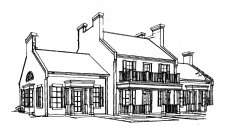 We would love to hear from you!
801-491-3551
https://cornwagonquilts.com/