Skip Navigation
Website Accessibility
Utah Shop Hop 2019 Where All Your Seams Come True

Once Upon A Time... in a land where the Wasatch Mountains towered over towns, there were 13 quilt shops who banded together for a sewing celebration unlike any other... Wednesday, May 29th - Saturday, June 1st, step into a fairy tale at the Utah Shop Hop, where all your seams come true! We highly recommend getting your passport ahead of time to avoid the long lines during the hop. Passports are $5 at any participating shop and come with a great vinyl project bag. Collect an exclusive free pattern from each shop and be sure to get your passport stamped for a chance to win some incredible prizes! At the Corn Wagon Quilt Co. you'll enter the tale of Jack and the Cornstalk (see what we did there?). The setting for this story is a farm in the country where a handful beans brings adventure and good fortune. Beware the giant whom, according to legend, has a knack for quilting in his castle high in the clouds. We look forward to seeing all your seams come true next week! The Corn Wagon will open early at 9:00am, Wednesday, May 29th for those who want to get an early start on a day full of shop hoping happily ever after.

Corn Wagon Shop Hop Hours

Wednesday, May 29th - - 9:00am - 8:00pm
Thursday, May 30th - - 10:00am - 8:00pm
Friday, May 31st - - 10:00am - 8:00pm
Saturday, June 1st - - 10:00am - 6:00pm


cornwagonquilts.com

Next time you walk through our front door, you'll be greeted by a beautiful new wool display! Our wool department is ever expanding with new projects and heaps of gorgeous hand-dyed, felted wool. It's a rainbow of fresh inspiration!
This truly is my happy place and we hope it's one of yours too. Marianne Michaels recently finished this and a few more wool applique designs from the Chalk it Up pattern series by Buttermilk Basin. Each has a monthly theme perfect for incorporating into your seasonal decor but we think this one deserves a permanent place in your sewing space! We have kits and patterns in store.
We need your help! In an effort to make room for more new and exciting changes coming to Corn Wagon (stay tuned next week for all the dirt!) we've added lots to our Red Dot Clearance section! Better yet, we're lowering all fabrics with a red dot tag down to
$3.99 per yard Saturday, May 25th - Saturday, June 1st! AND...even BETTER...if you finish a red dot bolt, it's only $2.99 per yard!!!
You'll also find lots of patterns and books at 50% off! Let's kick off Memorial Day weekend right with some incredible bargains.
Let's finish this newsletter with a wonderful new quilt designed, pieced and quilted by our own Ramona Sorensen.
Quilted Cables
is a pattern that is perfect for showing off large scale prints. Bold color choices really make the cables stand out. Take a closer look at how Ramona's custom machine quilting further enhances the cable effect! Kits and patterns are on the way!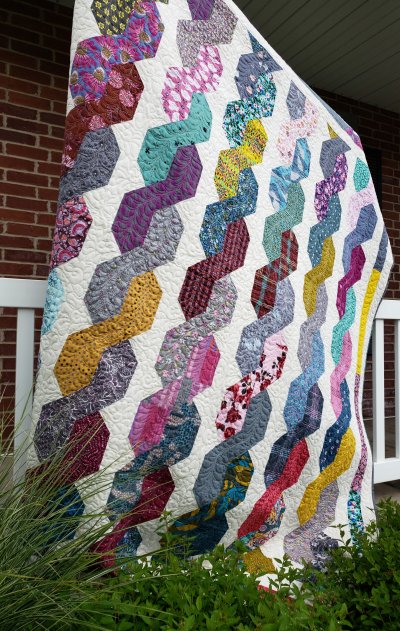 ---
Upcoming Sales & Events
Corn Wagon Quilt Co. will be CLOSED for Memorial Day, Monday, May 27th
So instead of a Marvelous Monday Sale we'll have a Terrific Tuesday Sale!


Tuesday, May 28th - 25% off regular price BOOKS & PATTERNS

!
Don't forget to stop in and see what's on the porch at an extra deep discount!

Handwork Club
This weekly club is for anyone who would like to work on a hand stitching project while learning new hand stitching skills. We will learn a-stitch-a-week! This is a great opportunity to finish our own projects and relax with a fun gathering of sewing friends every Tuesday from 10:00am - Noon.


Wrong Price Wednesday (YES! Even during shop hop!)
Every Wednesday our pre-cut fat quarters are only $2.25!
Regular Price $3.25.
Time Out at the Wagon
(Open Sew)
Will not take place this Wednesday
due to Shop Hop.

Saturday Sampler
Don't forget about our schedule change for the month of June!


Our demos have been rescheduled Saturday, June 15th due to the Shop Hop.


Kit's will still be available for pick up Saturday, June 1st (bring your finished blocks as usual) but there will be no demos that day. You may also pick up your kit on the 15th when you come for the demos. In other words, you get two extra weeks to finish up that big applique block!

Thank you for supporting your local brick-and-mortar quilt shop!


We feel honored to be part of such a wonderful quilt-making community.



We hope you'll visit us again soon,
Jen and the Girls
at Corn Wagon Quilt Co.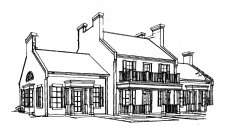 We would love to hear from you!
801-491-3551
https://cornwagonquilts.com/