Step into our fairy tale, Jack and the Cornstalk, during the Utah Shop Hop going on now! We are having SEW much fun seeing many of you out on the hop!
The social media photos of each of the 13 stores have been a delight to experience how each shop created their own fairy tale quilt magic for the 2019 theme, "Where all your seams come true." If you're not able to attend, you can follow along on Instagram and Facebook by searching #utahshophop2019. Thank you to those who have supported us during one of our favorite events. We look forward to seeing many more of you as the Utah Shop Hop continues through the weekend! Please note our Shop Hop hours for Friday are 10:00 a.m. - 8:00 p.m. and Saturday hours are 10:00 a.m. - 6:00 p.m.

Our exclusive Shop Hop Quilt for 2019 titled Fee Fi Fo Fum, was designed by Emily Herrick using the classic quilt block, Corn and Beans. She added a darling wool applique hen in a wagon with, you guessed it... a corn stalk and magic beans! The wool applique kit is an optional addition to our quilt. We are sad to say we only have a couple of kits left for the cotton quilt top (We've had an incredible response to this one! Thank you!) but we think it would be a fabulous quilt made in any fabrics - - even a stash buster quilt! This pattern is free through the weekend with your Shop Hop passport and will be available to purchase after the hop.

As you arrive at the shop you'll notice our new barn stars adorning the exterior of our building. These unique pieces were created by the talented Abby Hicks (she will be teaching a class on how to make your own later this fall) and we could not be more thrilled with them! They are a beautiful addition

. Speaking of additions... we have some GIANT news to announce that is sure to add more magic to your experience at our shop...

We welcome you to Wagon Too!
Modern amenities with a nod to our pioneer heritage all for the purpose of moving a tradition of quilting forward; Wagon Too is an extension of the Corn Wagon Quilt Co., located next door to Utah County's premiere quilt shop where we're prepared to welcome inspiration and education. Doors will be open for tours through Saturday so stop by and take a look! Inside Wagon Too you will find:
Quilter's Mercantile


Coming Soon!!!
A charming retail space dedicated to sewing gifts, notions and treats with local flavor. Open Mon - Fri 10 a.m. - 6 p.m. and Sat 10 a.m. - 5 p.m. in conjunction with Corn Wagon Quilt Co. We anticipate opening this fun new destination this fall!
cornwagonquilts.com
School House
(Now Open!) A three-story sewing center, well appointed with today's quilter in mind. Our general classroom on the main floor is a fluid space prepared to house rows of seating for presentation or classes equip with twelve sewing stations. Upstairs, two rooms offer a crafters dream retreat space available to rent complete with all the necessary fixtures for multiple days of sewing and crafting.
Our
classroom is a hub of quilting activity
featuring Corn Wagon instructors as well as guest teachers. Classes vary from children's sewing groups to wool and handwork clubs. Beginners and experts alike will find everything they need to further their skills in the Corn Wagon classroom with amenities such as:
Beautiful, clean sewing space with views of the surrounding mountains.
Excellent lighting
Quality sewing tables and chairs

Large cutting table
Ironing boards & irons
Unique design walls
Smart T.V.
Wifi
Document camera
Sizix die-cut machine
We suggest bringing your own sewing machine but we do have Bernina machines that can be reserved on a first come first serve basis.
For sewing from sunrise to sunset, our retreat rooms are available to rent for your own quilting and crafting events! Located in the upper level of Corn Wagon Too, these rooms offer similar features as our classroom as well as outdoor balconies for relaxing, on-level restrooms and access to our kitchen in the lower level. Guests will enjoy exclusive discounts at Corn Wagon Quilt Co. and the Quilter's Mercantile as well as hostess and hospitality gifts upon arrival! You may utilize our kitchen for your own food or order outside catering. Please note this is a pet free, smoke free facility.
To reserve this space, please email cornwagonretreats@gmail.com with your requested dates, times and number of guests and we will reply promptly with availability.

The Sunrise room to the east has 8 motorized, height adjustable tables and 5 design walls accommodating a maximum of 16 guests. We love our beautiful mountain views!
The Sunset room
to the west has 9 motorized, height adjustable tables and 4 design walls accommodating a maximum of 16 guests. This room also features an attached sitting room with sofa, table and chairs.
Introductory Rental fees
during business hours (10:00am - 6:00pm) for one retreat room:
$49 One Day
$79 Two Consecutive Days
$99 Three Consecutive Days
$20 Surcharge for before/after hours rentals.
Rent BOTH rooms for an additional $20 per day!
$30 deposit due upon registration will be refunded when rooms are left clean.
We are willing to work with you to provide demos or mini classes with prior arrangement at an additional fee.
While overnight accommodations are not available on site, a list of local hotels and restaurants is available upon request.
---
Upcoming Sales & Events
Saturday Sampler
Don't forget about our schedule change for the month of June!


Our demos have been rescheduled Saturday, June 15th due to the Shop Hop.


Kits will still be available for pick up in our current classroom Saturday, June 1st (bring your finished blocks as usual) but there will be no demos that day. You may also pick up your kit on the 15th when you come for the demos. In other words, you get two extra weeks to finish that big applique block!

Marvelous Monday Sale


Monday, June 3rd - 25% off

MINKY & CUDDLE FABRICS!
Don't forget to stop in and see what's on the porch at an extra deep discount!

Handwork Club
This weekly club is for anyone who would like to work on a hand stitching project while learning new hand stitching skills. We will learn a-stitch-a-week! This is a great opportunity to finish our own projects and relax with a fun gathering of sewing friends every Tuesday from 10:00am - Noon.


Wrong Price Wednesday
Every Wednesday our pre-cut fat quarters are only $2.25!
Regular Price $3.25.
Time Out at the Wagon
(Open Sew)
Every Wednesday, 10 a.m. - 2 p.m. in our NEW classroom.
Put yourself in Time Out at the Wagon. We all need Time Out from housework, phone calls, and everyday responsibilities. Come to "Time Out at the Wagon" and do just that. Bring a project and sew the day away with friends here at the shop. Marsha is looking forward to being in Time Out and hopes lots of you will join her.


Be Mine Pouch
Friday, June 14th - Noon - 4:00 p.m.
Taught by Shelly Taylor, the Be Mine pouch is a fun bag to make. The pattern by Natalie Rawlinson, gives you a chance to be creative. You can add a heart to the front and back or just the front. Don't want to do the heart? Add a monogram instead! Shelley will have the letters for you. We will learn how to use the Easy Piecing Grid by Tensister's handicraft to simplify the patchwork. And for something extra, we will make a key fob! Register now online or at the shop!




Thank you for supporting your local brick-and-mortar quilt shop!


We feel honored to be part of such a wonderful quilt-making community.



We hope you'll visit us again soon,
Jen and the Girls
at Corn Wagon Quilt Co.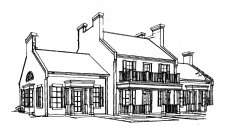 We would love to hear from you!
801-491-3551
https://cornwagonquilts.com/