Skip Navigation
Website Accessibility
Row by Row 2019 begins June 21st! Details for this and our NEW Saturday Sampler inside!

It's time for another Row by Row Experience!
This year's theme is something I think we can all appreciate; FOOD! Being the CORN Wagon Quilt Co., we had no problem playing into this one. Row by Row: Taste the Experience begins Friday, June 21st across the US, Canda and Europe! Click here to find other participating shops and get your Row by Row road trip mapped out right away. What is Row by Row you ask? "Since 2011, Row by Row Experience has engaged tens of thousands of quilters all over the world with the fun of collecting free row patterns while visiting local quilt shops, then creating themed quilt projects using the rows they collect. Quilt shop owners welcome traveling quilters into their stores to enjoy the unique shopping experience each store offers."
Stop in the shop between June 21 - September 3, 2019 and ask for our exclusive Row by Row pattern at no cost, limit one per person, walk-in customers only (you must be present in the store to receive a free pattern - we cannot mail them to you per Row by Row rules). Our row was designed by Marianne Michaels and features a farm tractor pulling a wagon full of fresh farm goods including SWEET CORN, of course! We have kits available to purchase in wool (as shown above) or cotton - - you can choose! With the Row by Row Experience you can even win a prize for sewing! Complete a quilt (quilted, bound & labeled) using at least 8 different rows from 8 different 2019 participating shops. Be the first to bring it into a shop and you win a stash of 25 fat quarters (that's 6-1/4 yards of fabric)! Win a bonus prize for using that store's row in your quilt. Quilts may be submitted from June 21 until October 31, 2019. For more on rules and participating shops, visit the

Row by Row Q&A webpage

. We look forward to welcoming road trippers and locals alike all summer long for this fun and tasty experience!
Saturday Sampler 2019-20


Registration Window Opens Tomorrow

We've had such a great time with our 1st collaboration with Amy McClellan bringing her Saturday Sampler to our shop that we're doing it again! Registration opens tomorrow, June 15th and will run through July 15th. Amy has designed another fabulous pattern just for our shop. Like past Saturday Samplers, this one's a mystery! We can't show you what the finished quilt will look like but beginning tomorrow we can share a fabric bundle representing the palette and style this quilt will feature. This block-of-the-month program will teach you about a variety of techniques and products as well as get you in on some great insider discounts. Our first gathering for this Sampler will be September 14th and will reoccur every 2nd Saturday for 12 months. Registration is $40. Each monthly kit is $5.50 but class members present the day of Saturday Sampler each month with their previous months blocks finished will receive that month's kit free! For all the rules and details and to register visit our website or come in for a visit.
cornwagonquilts.com
Periwinkle Bow Ties as blue as the skies! From one of our favorite new books, Quilt Big by Jemima Flendt, comes this fantastic oversized Bow Tie pattern. Averi Smith chose a pop of periwinkle to brighten this crisp black and white modern quilt. We have kits in store. Vertical vine quilting inspired by one of the fabrics in the quilt was executed perfectly by Emily Herrick. Stop in and see it in person and be sure to feel the incredibly plush Cuddle fabric used for the backing!
---
Upcoming Sales & Events
Saturday Sampler
Saturday, June 15th
Doors open at 9:00 a.m. for those registered in this mystery block of the month. First demo begins at 9:15 a.m. and repeats every 30 minutes. Last demo begins at 12:45 p.m. You won't want to miss this month's exclusive special plus you can be the first to register for our next Saturday Sampler beginning in September!

Marvelous Monday Sale


Monday, June 17th - 25% off

WOOL!
Don't forget to stop in and see what's on the porch at an extra deep discount!

Summer Moon Block-of-the-Month
Monday June 17th - 5:30-6:30 p.m.
It's time for this exciting new block-of-the-month to begin! Sadly the kits are sold out so we are unable to accept more class members. Those of you fortunate enough to get in on this fun project can pick up your books and first kit Monday June 17th at 5:30 then stay for an informative demo on this month's blocks taught by Emily Herrick and Chris Chamberlain.

Handwork Club
This weekly club is for anyone who would like to work on a hand stitching project while learning new hand stitching skills. We will learn a-stitch-a-week! This is a great opportunity to finish our own projects and relax with a fun gathering of sewing friends every Tuesday from 10:00am - Noon.


Wrong Price Wednesday
Every Wednesday our pre-cut fat quarters are only $2.25!
Regular Price $3.25.
Time Out at the Wagon
NEW EXTENDED OPEN SEW HOURS!
Every Wednesday, 10 a.m. - 4 p.m. in our NEW school house.
Put yourself in Time Out at the Wagon. We all need Time Out from housework, phone calls, and everyday responsibilities. Come to "Time Out at the Wagon" and do just that. Bring a project and sew the day away with friends here at the shop. Marsha is looking forward to being in Time Out and hopes lots of you will join her.


Dyeing with Marianne
Saturday, June 22nd - 10 a.m. - Noon
You have oohed and aahed over the beautiful hand-dyed wool at the shop; now you can learn the art of dying your own wool from our in-house wool expert! Join Marianne for a morning of dyeing. She will share her wealth of knowledge regarding the art, from what types of wool to use, to how to manipulate the dye to achieve the look you want. You can even bring a bit of wool and give it a try! It's a fascinating process that is both easy and fun to do.



Thank you for supporting your local brick-and-mortar quilt shop!


We feel honored to be part of such a wonderful quilt-making community.



We hope you'll visit us again soon,
Jen and the Girls
at Corn Wagon Quilt Co.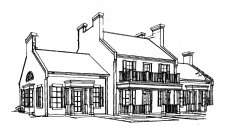 We would love to hear from you!
801-491-3551
https://cornwagonquilts.com/