Bring on the red, white and blue! It's time to celebrate the birth of our nation! Quilting has been a part of our culture from the beginning. While it's an art with deep historical roots spanning the globe, w

ith the arrival of the English and Dutch settlers in North America, quilting took on a new life and flourished.
Even as most quilts in the early days were made out of necessity, they have always been way for makers to express creativity and exercise skill. Today we make quilts to celebrate all of life's milestones as well as for tributes to tradition. Independence Day is no exception! Quilts in shades that echo the banner of our nation are stitched for use at casual summer picnics or more formal home decor. They are made to honor our service men and women and as a nod to our own family heritage. Whatever your reason for sewing up some red, white and blue, we invite you to stop in for some inspiration and hope you have the chance to put in some celebratory stitches over the holiday.
Happy Fourth of July! Say it with wool applique by Buttermilk Basin. Marianne Michaels whipped this one up from the Chalk It Up Monthly Series using some of her hand-dyed wools on a cotton background. Tiny half square triangles create an inner border accenting the frame. We have kits! Three dimensional wool stars and a patriotic bird are easy to make and look great on a shelf or in a bowl, basket or centerpiece. The pattern, Patriotic Stars, by Norma Whaley of Timeless Traditions allows for creative embellishments of your own and is currently available at the shop.

I'm going to let you in on a little secret... we don't usually announce what our Marvelous Monday sale item on the porch will be until Monday morning but this Monday, July 1st is just too good! All red, white and blue fabric will be 25% off! By that we mean ANY regular price cut yardage or fat quarters with even a bit of red, white or blue will be 25% off Monday, July 1st. That way you'll be all set for some celebratory sewing! Deb Strain of Moda designed this darling panel. It's part of her Land that I Love collection available here at the shop. We have a huge selection of Americana fabrics ready for you to mix and match into your own patriotic creation.



This classic Americana beauty is back by popular demand! We were able to pull together a few more kits for Norma Whaley's Porch Quilt. It's been a favorite here at the shop and we can see why. It's truly timeless! Pick up a kit before they're gone again!

Saturday Sampler 2019-20
UPDATE: Theme Announced!

We're excited to announce the theme for our next Saturday Sampler mystery quilt designed by Amy McClellan! "Trust the Journey" is the theme of our new project dedicated to moving forward as we navigate the quilter's road. The majority of the quilt will be pieced blocks in a traditional style. There will be some applique. Don't let that discourage you as we intend to guide you step by step along the path. Our hope is that you will discover your own true north in quilting as you practice new techniques and try new products sure to become your favorites and finish a beautiful quilt top commemorating your personal journey. Registration is going on now through July 15th. Visit our website for all the details, rules and to register or visit us at the shop!


cornwagonquilts.com
Anyone headed outdoors for the 4th?
The Carpenter Quilt designed by Jodi Godfrey was pieced by Jen Tanner for her little nephew whose family loves to camp. Outdoor themed fabrics from Dear Stella feature backpacks, lanterns, canoes, critters, phases of the moon and jars of fireflies! What more could a little boy want? Emily Herrick quilted an edge-to-edge wood grain design accentuating the striking horizontal lines of this cute kids quilt. We have kits in-store!
---
Upcoming Sales & Events
Stuff-a-Bag Sale Tomorrow!
Saturday, June 29th
Bring your reusable cotton Corn Wagon bag to the shop tomorrow and stuff it!

You'll receive 20% off any regular price items you can fit inside!

Don't have a bag? No worries! You can buy one for $5 and reuse it every 5th Saturday for the same sale!

Marvelous Monday Sale


Monday, July 1st - 25% off

NOTIONS & BATTING!
Don't forget to stop in for our 25% off red, white & blue Porch Sale!

Handwork Club
This weekly club is for anyone who would like to work on a hand stitching project while learning new hand stitching skills. We will learn a-stitch-a-week! This is a great opportunity to finish our own projects and relax with a fun gathering of sewing friends every Tuesday from 10:00am - Noon.


Wrong Price Wednesday
Every Wednesday our pre-cut fat quarters are only $2.25!
Regular Price $3.25.
Time Out at the Wagon
NEW EXTENDED OPEN SEW HOURS!
Every Wednesday, 10 a.m. - 4 p.m. in our NEW school house.
Put yourself in Time Out at the Wagon. We all need Time Out from housework, phone calls, and everyday responsibilities. Come to "Time Out at the Wagon" and do just that. Bring a project and sew the day away with friends here at the shop. Marsha is looking forward to being in Time Out and hopes lots of you will join her.
Flamingo Days!
Friday, July 5th & Saturday, July 6th
Looks like a certain feathery friend is giving us the thumbs up to party...
A very special birthday is coming up this week. It's one we wait for all year long! Our fearless leader, Marsha Harward, will be celebrating her birthday and you know what that means! FLAMINGO DAYS! Year after year these pink party goers are her FAVORITE guests. We hope you'll join in the fun at our annual PINK PARTY SALE July 5th & 6th where you'll receive 20% off all things pink! Fabric, notions, books, patterns, select kits; if it's a regular price item with even a smidge of pink, it will be 20% off in honor of Marsha's big day!


Saturday Sampler
Saturday, July 13th
It's time for the big reveal! You'll receive your final block kit as well as have the opportunity to purchase a finishing kit! You won't want to miss it!
Doors open at 9:00 a.m. for those registered in this mystery block of the month. First demo begins at 9:15 a.m. and repeats every 30 minutes. Last demo begins at 12:45 p.m.

Thank you for supporting your local brick-and-mortar quilt shop!


We feel honored to be part of such a wonderful quilt-making community.



We hope you'll visit us again soon,
Jen and the Girls
at Corn Wagon Quilt Co.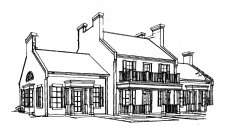 We would love to hear from you!
801-491-3551
https://cornwagonquilts.com/