Are you ready to party like a "flock-star?" We are! And we hope you'll join us! The leader of our flock here at Corn Wagon is having a birthday this weekend and in keeping with tradition, we must celebrate with

Flamingo Days!

Stop in the shop today and tomorrow (July 5th & 6th) to experience all the flamazing fun at our

PINK

Party!

All things

PINK will be 20% off!

That includes fabrics, books, patterns, precuts, even kits - - if it's regular price and has even a speck of

PINK

it's 20% off today and tomorrow only! Block-of-the-month kits and select wool kits excluded. Play our

Pink Flamingo Party Game

and see if you win and additional 5% off your purchase! Be sure to enjoy a

PINK

party treat before you go and of course be sure to wish Marsha a happy, happy birthday!
Many of our new friends may be wondering how Marsha's Flamingo Days birthday tradition came to be. It all started with a quilt...
I bet that got your attention...
This STUNNING quilt is one we are particularly proud of. It's such a prized possession (maybe Marsha's favorite?) that it's only out on display once a year and the time has arrived! It has a story. When Marsha first expressed her "fondness" for flamingos in the early years of Corn Wagon Quilt Co. a dear friend (yes, they are still dear friends) put together these adorable flamingo quilt blocks and generously gifted them to Marsha. Thrilled by the possibilities, Marsha added a tacky -- I mean tasteful border and graciously gifted it back to her friend. As you may have guessed, the quilt was passed back and forth, each friend adding another finishing touch until it was finally declared a masterpiece of incomparable design and was quilted and bound. Annually, it is brought out with great ovation and displayed in all it's splendor for Marsha's big day until, alas, it must go back into our heavily guarded, temperature controlled archives until next year. This treasure was just the beginning of many flamingo gifts. In fact, when you join us at the PINK Party, you may notice a few of Marsha's favorite feathery friends on display...
Just a few...
CAMP SEW FUN!
We've had so much interest in our kid's camp, we have opened a second session! In this fun kid's class we will start by making simple 9-patch blocks, then we'll cut them into quarters and reposition them to into new blocks. You can change the pattern of your quilt in the way you choose to lay out your blocks! Come see how much fun it is while learning basic quilt-making techniques in this 3-day sewing camp. You will make your own 41" x 54" quilt top and binding while in the class. This second session will take place July 22, 25 & 26, 1:00pm - 5:00pm in our new School House.
cornwagonquilts.com
Bold and modern in it's design, the Lozenge Quilt is a versatile pattern ready to show off some of your favorite fabrics by super-sizing an otherwise traditional quilt block. Janelle Gunderson chose to feature some favorite Cotton + Steel prints. A mix of low volume backgrounds adds further interest. It's another great design found in the Quilt Big book by Jemima Flendt. Emily Herrick did an incredible job with some modern custom quilting work! We have kits and books in store!

QUILTER'S CORN-ER

July has arrived and with it comes a new machine quilting Motif-of-the Month!
Receive 20% off the cost of quilting service when you request an edge to edge STIPPLE in any size before the end of July.
Stipple quilting is a meandering line that some say looks like a puzzle piece. It works well for both modern and traditional quilts. The steady movement of the design allows a quilt to have that washed and worn appeal without distracting from the quilt pattern itself. Stippling can be small, medium, large or extra large. Stop in and let us show you some examples. We'll do our best to help you choose the right quilting for your latest finish.
---
Upcoming Sales & Events
Marvelous Monday Sale


Monday, July 8th - 25% off

ONE CUT OF FABRIC!
Don't forget to stop in and see what's on the porch at an extra deep discount!

Handwork Club
This weekly club is for anyone who would like to work on a hand stitching project while learning new hand stitching skills. We will learn a-stitch-a-week! This is a great opportunity to finish our own projects and relax with a fun gathering of sewing friends every Tuesday from 10:00am - Noon.

It's All About the Wool
Tuesday, July 9th, 1:00 p.m. - 3:00 p.m.
Wool stitchers and wool rug-hookers, UNITE! Join us, work on your own projects and get help when you need it. This is a group where you can continue wool works in progress, learn new wool techniques and make new wool projects. It's a great opportunity to practice your wool skills, relax, and make new friends who love working with wool just as much as you do.


Wrong Price Wednesday
Every Wednesday our pre-cut fat quarters are only $2.25!
Regular Price $3.25.
Time Out at the Wagon
NEW EXTENDED OPEN SEW HOURS!
Every Wednesday, 10 a.m. - 4 p.m. in our NEW school house.
Put yourself in Time Out at the Wagon. We all need Time Out from housework, phone calls, and everyday responsibilities. Come to "Time Out at the Wagon" and do just that. Bring a project and sew the day away with friends here at the shop. Marsha is looking forward to being in Time Out and hopes lots of you will join her.


Saturday Sampler
Saturday, July 13th -- NOT THIS SATURDAY, BUT NEXT!
It's time for the BIG REVEAL! Doors open at 9:00 a.m. for those registered in this mystery block of the month. First demo begins at 9:15 a.m. and repeats every 30 minutes. Last demo begins at 12:45 p.m. You'll pick up your last block kit as well as have the opportunity to purchase your finishing kit. We will also have some great backing options available that day. We can't wait to show you the finished quilt!!!

Thank you for supporting your local brick-and-mortar quilt shop!


We feel honored to be part of such a wonderful quilt-making community.



We hope you'll visit us again soon,
Jen and the Girls
at Corn Wagon Quilt Co.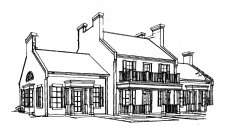 We would love to hear from you!
801-491-3551
https://cornwagonquilts.com/