Skip Navigation
Website Accessibility
See our finished Saturday Sampler! Registration extended for 2019-20 mystery BOM!

...And here she is! Our first Saturday Sampler mystery quilt is finished! Beautifully pieced by Chris Chamberlain and perfectly quilted by Emily Herrick here at the shop, we are thrilled with the outcome of this journey "Into the Woods" by Amy McClellan. With a total of 81 blocks sashed on point and framed by floral setting triangles, this is Amy's largest Saturday Sampler design to date finishing approximately 70" x 70." Look closely at how Emily quilted each block-set differently and detailed "ghost blocks" on the small applique units. The result is charming. She would love to quilt yours too! Bring your finished top and backing into the shop and we can help you plan a custom or edge-to-edge quilting design. The quilt will be on display here at the shop for a few weeks. Amy will be publishing a complete pattern for this design in the future that will be available to purchase here at the shop when it becomes available. Sadly, we do not have any kits left as we completely sold out during the block-of-the-month. We have so enjoyed greeting our Saturday Sampler class members each month and seeing progress! Many reached outside their quilting comfort zones with beautiful results. Some adapted blocks to their liking and embellished the applique with their own techniques. We want to see your finished quilts so we're hosting a Saturday Sampler Show-n-Tell on Saturday, August 31st at 10:00 a.m. Bring your finished quilt top (quilted or not!) to our School House and share your experience with others. If your top isn't quite finished by then, we hope you'll still join us for a morning of motivation!

Gratitude to everyone who made this opportunity possible. Much goes into a group undertaking of this scale and this being our first attempt at a Saturday Sampler, we can't thank everyone enough for their cooperation. Thanks to those who spent many hours pattern testing and building hundreds of kits. Thanks to our staff for the extra time spent manning each event. Immense gratitude to Amy McClellan for bringing her program to our shop. It's an honor. And most of all, thanks to you, our customers for supporting us in a tremendous way!

Registration Window Extended!!!
If you haven't signed up for our next Saturday Sampler mystery block of the month yet, you still have a chance! We have opened up a few more spots! The first 30 people to register before July 31st will secure a place in our next Saturday Sampler beginning in September. We will meet every 2nd Saturday this time and our theme is "Trust the Journey." The fabric bundle shown here represents the style and color scheme that will be incorporated into the quilt for 2019-20. Resister online or in-store now!
cornwagonquilts.com
Julie Hancock had "sew" much fun piecing the Butterfly Patch quilt by Vanessa Goertzen of Lella Boutique. It measures 60" x 60" and uses a layer cake.

You'll be surprised how easily it comes together.

We have kits in-store! Ours features the new Lollipop Garden fabric collection also by Vanessa. Emily Herrick had as much fun adding just the right custom quilting. Look at those antenna! LOVE!



We're looking forward to more patriotic celebration this coming week here in Utah as we commemorate our statehood with Pioneer Day. Celebrate your hometown heritage with this happy, wooly neighborhood! Flag Day was designed by Norma Whaley and pieced and appliqued by Marianne Michaels. Custom machine quilting by Ramona Sorensen. It makes a 36" x 36" table topper perfect for summer gatherings around your table. Kits and patterns available here at the shop!

We will be CLOSED Wednesday, July 24th in observance of Pioneer Day.

---
Upcoming Sales & Events
Marvelous Monday Sale


Monday, July 22nd - 25% off

regular price BOOKS & PATTERNS!
Don't forget to stop in and see what's on the porch at an extra deep discount!

Camp Sew Fun Session Two
Mon, Jul 22, 2019 at 1:00 pm to 5:00 pm
Thu, Jul 25, 2019 at 1:00 pm to 5:00 pm
Fri, Jul 26, 2019 at 1:00 pm to 5:00 pm
Instructor: Chris Chamberlain
In this fun kid's class we will start by making simple 9-patch blocks, then we'll cut them into quarters and reposition them to into new blocks. You can change the pattern of your quilt in the way you choose to lay out your blocks! Come see how much fun it is while learning basic quilt-making techniques in this 3-day sewing camp. You will make your own 41" x 54" quilt top and binding while in the class.

Handwork Club
This weekly club is for anyone who would like to work on a hand stitching project while learning new hand stitching skills. We will learn a-stitch-a-week! This is a great opportunity to finish our own projects and relax with a fun gathering of sewing friends every Tuesday from 10:00am - Noon.


Wrong Price Wednesday
Every Wednesday our pre-cut fat quarters are only $2.25!
Regular Price $3.25.
Time Out at the Wagon
NEW EXTENDED OPEN SEW HOURS!
Every Wednesday, 10 a.m. - 4 p.m. in our NEW school house.
Put yourself in Time Out at the Wagon. We all need Time Out from housework, phone calls, and everyday responsibilities. Come to "Time Out at the Wagon" and do just that. Bring a project and sew the day away with friends here at the shop. Marsha is looking forward to being in Time Out and hopes lots of you will join her.


Thank you for supporting your local brick-and-mortar quilt shop!


We feel honored to be part of such a wonderful quilt-making community.



We hope you'll visit us again soon,
Jen and the Girls
at Corn Wagon Quilt Co.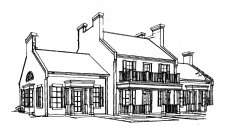 We would love to hear from you!
801-491-3551
https://cornwagonquilts.com/