Skip Navigation
Website Accessibility
Tilda Trunk Show, One Day Only, Wednesday, July 31st

It's a quilter's delight; opening a suitcase absolutely stuffed with quilted fabric creations, especially when it's tagged, TILDA. We are about to do just that and you're invited! Wednesday, July 31st we will be opening that suitcase for a one-day Tilda Trunk Show in our new School House at Corn Wagon Too! The sweetest sewing inspiration will be on display 10 a.m. - 6 p.m. featuring the new Plum Garden collection by Tilda. You'll see pillows available as free pattern downloads, dolls for which we have kits, useful items such as tea towels, an apron, jelly roll rug, even the cutest casserole cover you've ever seen. Of course, our favorite part is the quilts including some familiar creations from our Corn Wagon gals as well as the new Plum Party quilt and we can't get over the fabulous Poppins Purse! Enjoy refreshments while basking in the Tilda glow. Over at the quilt shop, you'll find the Plum Garden fabric and patterns available to purchase for the projects in the trunk show. This all happens to take place on a Wednesday, so watch for Wednesday's Word to be announced on our social media pages so you can take 25% off one regular price item of your choice when you repeat Wednesday's Word at the register!
Tone Finnanger is the creator and sole designer behind Tilda. Born in Norway, Tone founded what has become a brand recognized by crafters all over the globe when she was only 25. Her style is somehow nostalgic and fresh at the same time. Delicate floral patterns breathe life into whimsical characters and traditional textile creations. It's a look that is as playful as it is refined. It's unmistakable and we can't get enough! Learn more and find fabulous free patterns by visiting tildasworld.com or come see for yourself this Wednesday, July 31st, 10:00a.m. - 6:00p.m. at Corn Wagon Quilt Co.

46th Annual Utah Quilt Show
at the Springville Museum of Art
The opening reception and awards ceremony for the Annual Utah Quilt Show is tomorrow, July 27th, 11:00a.m. - 1:00p.m. Quilt entries from this juried exhibition will remain on display through September 21st. As a sponsor of the quilt show, Corn Wagon has the honor of awarding a ribbon so we got to peek at the talent represented. Believe me, you won't want to miss it! Watch for the article in the Daily Herald about the show. Our employees got to share some insight into what makes the art of quilting in Utah so special. Hint: It's you!


cornwagonquilts.com
Cheeky is a fabric collection that won our hearts the moment we laid eyes on it. Urban Chiks of Moda have done it again with a retro summer wonder in sunwashed shades of yellow, pink, red and green. Frame those hues in a crisp turquoise border and, voila! You have a Cheeky quilt with timeless vintage charm. We have kits plus yardage and precuts of this favorite line. Pieced by Chris Chamberlain and quilted by Emily Herrick.



If you subscribe to Fons & Porter's Love of Quilting magazine, you may have noticed a familiar name! Our long-arm quilter, Ramona Sorensen has once again been published! We love the Happy Baskets quilt she designed, pieced and quilted especially for this periodical. You can find it on newsstands now! You can find another fun pattern designed, pieced and quilted by Ramona in the latest issue from The Quilting Company! Dart About is a quick and easy quilt that gives you a chance to practice triangles. You can purchase a printed or digital copy on their website quiltingcompany.com
Congrats Ramona!
---
Upcoming Sales & Events
Marvelous Monday Sale


Monday, July 29th - 25% off regular price

MINKY & CUDDLE!
Don't forget to stop in and see what's on the porch at an extra deep discount!

Handwork Club
This weekly club is for anyone who would like to work on a hand stitching project while learning new hand stitching skills. We will learn a-stitch-a-week! This is a great opportunity to finish our own projects and relax with a fun gathering of sewing friends every Tuesday from 10:00am - Noon.


Wrong Price Wednesday
Every Wednesday our pre-cut fat quarters are only $2.25!
Regular Price $3.25.
Time Out at the Wagon
is cancelled for this week (July 31st) to make room for the Tilda Trunk Show. We hope you'll join us there!


Camp Sew Fun Session One
July 29th, 31st & Aug 1st - 1:00 - 5:00 p.m.
This camp is full. Supply List available by clicking the class heading.
In this fun kid's class we will start by making simple 9-patch blocks, then we'll cut them into quarters and reposition them to into new blocks. You can change the pattern of your quilt in the way you choose to lay out your blocks! Come see how much fun it is while learning basic quilt-making techniques in this 3-day sewing camp. You will make your own 41" x 54" quilt top and binding while in the class.

Sew-It-All Weekend
Friday, Aug 9th & Sat, Aug 10th
Are you a "Sew-It-All?" We want all of our Sew-It-All friends to join us at our new retreat center as we Sew-It-All Weekend! $65 includes lunch both days so you can sew non-stop. You will also receive a Sew-It-All pass good for exclusive discounts at the shop during the event! Bring ANY sewing project that needs finishing and Chris & Jen will be there to lend advice and help you trouble shoot. With two whole days dedicated to finishing projects you really can be a Sew-It-All! Register online or in-store today!




Thank you for supporting your local brick-and-mortar quilt shop!


We feel honored to be part of such a wonderful quilt-making community.



We hope you'll visit us again soon,
Jen and the Girls
at Corn Wagon Quilt Co.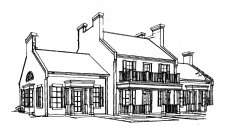 We would love to hear from you!
801-491-3551
https://cornwagonquilts.com/