Skip Navigation
Website Accessibility
To Market, to Market, to Buy a Fat... Grasshopper? Find out what's coming to our Quilter's Merc!

They say what happens in Vegas stays in Vegas... but when Shannon, Marianne and Jen take to Vegas they bring plenty of good stuff home! We spent the week scouring the Las Vegas Market for just the right products and fixtures to make the new Quilter's Mercantile at Corn Wagon Too come to life. Sure, we're regulars at quilt market. As you can imagine, it can be as overwhelming as it is inspiring to be inundated with all the latest quilting goodness but the Las Vegas Market was a new adventure for us. Three huge buildings, each with sixteen floors full of the newest designs in home furnishings and gifts. Talk about overwhelming. We three gals were obvious beginners but gosh did we have fun. You're going to love what we found! Of course we had our eyes out for some sewing inspired items. We found cute button coasters, giant scissors to hang on the wall, and creative ways to use vintage spools. Repurposed Kantha quilts made in India were a huge trend across the market. The hand-stitched beauty of each unique piece won us over in a big way. Clever wit could be found in everyday items such as socks, notebooks, cards and bags and you know how we like a good laugh. Speaking of laughs, we found more than a few flamingos for Marsha. She'll be thrilled! We hoped to find a few items to represent our be-UTAH-ful state as well as some sources for Utah made goods and we didn't come up short. We even found a few things for the guys. After all, those husbands who wait patiently while we browse the quilt shop certainly deserve a treat! We came home with a solid vision of what you'll see when you walk into our new Quilter's Mercantile - - a charming retail space dedicated to sewing related gifts, unique home goods, seasonal items, useful notions and some treats with Utah flavor. You'll feel like you've stepped into an old general store but the goods inside will be far from dated. And when will all this come together? Our Quilter's Merc. opening day will take place November 2nd during Corn Wagon Quilt Co.'s 20th birthday celebration!
...but we know the question you're all really dying to ask... did we encounter the Vegas grasshopper invasion of 2019? The only grasshopper scare we had was in the furniture department. Any takers on this BIG FAT GRASSHOPPER PILLOW?
Saturday Sampler Update:


More Backing Fabric Has Arrived!
Great News!

We just got lots more of the most popular backing fabrics for your Saturday Sampler quilts. If you haven't gotten your baking yet, come in to the shop before we run out again! We will still honor your 20% off coupon from the last class. If we mailed your kits to you and you would like a finishing kit or yardage for your quilt back, please contact the shop. 801-491-3551




cornwagonquilts.com
Are you a "Sew-It-All?" We want all of our Sew-It-All friends to join us as we Sew-It-All Weekend! $65 includes lunch both days so you can sew non-stop in our new retreat rooms at Corn Wagon Too! Bring ANY sewing project that needs finishing and Chris & Jen will be there to lend advice and help you trouble shoot. With two whole days dedicated to finishing projects you really can be a Sew-It-All!
Register on our website or at the shop now!

Friday, August 9th

,

10 a.m. – 6 p.m.

Take a dinner break then resume sewing 7:30 p.m. – 11 p.m. or so…

Saturday, August 10th

10 a.m. – 7 p.m.
More Sew-It-All Weekend Fun

Show-and-tell – we love to see your finished projects so bring a favorite to share.
Sew-It-All Snack Bar – bring a small, favorite treat to share with the group.

Sew-It-All Pass - Exclusive discounts available at the shop through the weekend.
Add supplies purchased to your Sew-It-All Weekend tab and settle up right from the retreat center in one convenient purchase!

---
Quilter's Corn-er
August has arrived and with it comes a new machine quilting motif-of-the-month! Our quilter's are ready to have some fun with GEOMETRIC designs!
Through the end of August receive 20% off the cost of machine quilting service when you request a geometric design.
Emily Herrick enjoyed quilting the angular custom design above for Marianne Micheals' Octagon Shimmer quilt. Bring your quilt top in and let one of our employees help you with all the quilting options available here at the shop.
---
Upcoming Sales & Events
Marvelous Monday Sale


Monday, August 5th - 25% off

regular price FLANNEL!
Don't forget to stop in and see what's on the porch at an extra deep discount!

Handwork Club
This weekly club is for anyone who would like to work on a hand stitching project while learning new hand stitching skills. We will learn a-stitch-a-week! This is a great opportunity to finish our own projects and relax with a fun gathering of sewing friends every Tuesday from 10:00am - Noon.


Wrong Price Wednesday
Every Wednesday our pre-cut fat quarters are only $2.25!
Regular Price $3.25.
Time Out at the Wagon
NEW EXTENDED OPEN SEW HOURS!
Every Wednesday, 10 a.m. - 4 p.m. in our NEW school house.
Put yourself in Time Out at the Wagon. We all need Time Out from housework, phone calls, and everyday responsibilities. Come to "Time Out at the Wagon" and do just that. Bring a project and sew the day away with friends here at the shop. Marsha is looking forward to being in Time Out and hopes lots of you will join her.


Corn Days
Saturday, August 10th
Receive a coupon for a FREE dozen ears of Harward Farms Sweet Corn this Saturday with your purchase of $10 or more in merchandise here at the Corn Wagon Quilt Co.! Coupon redeemable only at the Harward Farms produce stand across the street from our shop near the corner of 400 S 400 E during business hours 08/10/19.



Thank you for supporting your local brick-and-mortar quilt shop!


We feel honored to be part of such a wonderful quilt-making community.



We hope you'll visit us again soon,
Jen and the Girls
at Corn Wagon Quilt Co.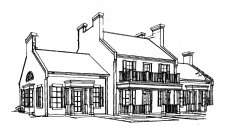 We would love to hear from you!
801-491-3551
https://cornwagonquilts.com/