S.A.B.L.E stands for Stash Accumulated Beyond Life Expectancy. It's real. We know from experience and we want to help you out! Saturday, September 28th we are hosting a S.A.B.L.E Sale in our Corn Wagon Too parking lot! Just one of the many benefits of our new expansion is our larger parking lot surrounding our new building to the north. We think it could be good for more than husbands waiting while you shop. We're putting those parking spaces to work! Rent a parking stall for $25 and set up shop 8 a.m. - 5 p.m. on September 28th with fabric, patterns, kits, notions - - anything from your sewing stash that you're wiling to part with. You set your own prices and manage your own transactions for your own S.A.B.L.E Sale! You can even get a group of friends together who are also affected by S.A.B.L.E. syndrome and share a space. We'll get the word out! You bring the goods! Eighteen parking spaces will be available to rent, first come, first served so don't wait to reserve a space! Reservations can be made here on our website or in store. Every quilter needs a S.A.B.L.E.! But it's good to clean it up once in a while. Now's your chance!
Recently, our Corn Wagon gals exchanged photos of our S.A.B.L.E.s and believe me, we shared a few laughs. We have so much in common! Some are super organized, others, well... let's just say we all LOVE what we do in the sewing room and now may be a good time to buy stock in plastic totes. We thought it would be fun to see if you can guess who each of these S.A.B.L.E.s belongs to. Follow along on Instagram or Facebook next week to guess for a daily chance to enter our S.A.B.L.E. drawing for a $50 gift certificate at the end of the week! Watch for details on our Monday morning post! If you're not already a follower, you can find a link to our social media pages at the top of the home page on our website.
New Colors in Ombre Confetti Fabrics!
They've become a stash staple and new colors have just arrived at the shop! V&Co. of Moda has released a beautiful new range of Ombre Confetti Metallics. They are slightly deeper in hue than the originals, striking a lovely jewel tone palette. The ombre effect gives you lots of shades for color play in one fabric cut and that little bit of gold sparkle is just enough to add some fun to the mix.
cornwagonquilts.com
Many of you already know and love Amy McClellan. For those of you who have never met her, I'd like to introduce you to the creator of the Saturday Sampler program. Amy has had the gift of creativity from the beginning. She credits being the youngest in her family, therefore having parents who had relaxed a bit, allowing her creative tendencies to flow freely. Her mother taught her everything she needed to know about sewing and she was making dresses by the young age of eight. She went on to crochet, knit and macrame. Working with her father, she enjoyed leather work and woodwork. Born in Wyoming, Amy spent childhood years in California then experienced a bit of culture shock when her family moved to Orangeville, Utah where she graduated from Emery High. She attended BYU, married and settled here in Utah County. Clothing wasn't her favorite thing to sew but quilting on the other hand; quilting is therapy to Amy. It was this love that motivated her to open her own shop, American Quilting, in Orem, the best part of which she says was making friends. For more than thirteen years, Amy owned her shop while creating patterns by the name Under the Garden Moon. It was there that she started the Saturday Sampler program, teaching new skills and offering exclusive kits and patterns to her great following. Amy continues to create! She designs patterns, hosts incredible quilting retreats and of course continues to sew. With four children, 17 grandchildren and a wonderfully supportive husband, she stays busy and is currently remodeling a home in Mapleton. We are looking forward to beginning our second Saturday Sampler mystery BOM by Amy in September! We currently have a few of Amy's designs on display here at the shop. Woodland Whimsy (above), Berry Basket and O Holy Night (below) are available as patterns in store now.

---
Upcoming Sales & Events



Corn Days!
TOMORROW! Saturday, August 10th
Receive a coupon for a FREE dozen ears of Harward Farms Sweet Corn with your purchase of $10 or more in merchandise here at the Corn Wagon Quilt Co.! Coupon redeemable only at the Harward Farms produce stand across the street from our shop near the corner of 400 S 400 E during business hours 08/10/19.

Marvelous Monday Sale


Monday, August 12th - 25% off

WOOL!
Don't forget to stop in and see what's on the porch at an extra deep discount!

Handwork Club
This weekly club is for anyone who would like to work on a hand stitching project while learning new hand stitching skills. We will learn a-stitch-a-week! This is a great opportunity to finish our own projects and relax with a fun gathering of sewing friends every Tuesday from 10:00am - Noon.

It's All About the Wool
Tuesday, August 13th
Wool stitchers and wool rug-hookers, UNITE! Join us, work on your own projects and get help when you need it. This is a group where you can continue wool works in progress, learn new wool techniques and make new wool projects. It's a great opportunity to practice your wool skills, relax, and make new friends who love working with wool just as much as you do. $15.00 for four months.


Wrong Price Wednesday
Every Wednesday our pre-cut fat quarters are only $2.25!
Regular Price $3.25.
Time Out at the Wagon
NEW EXTENDED OPEN SEW HOURS!
Every Wednesday, 10 a.m. - 4 p.m. in our NEW school house.
Put yourself in Time Out at the Wagon. We all need Time Out from housework, phone calls, and everyday responsibilities. Come to "Time Out at the Wagon" and do just that. Bring a project and sew the day away with friends here at the shop. Marsha is looking forward to being in Time Out and hopes lots of you will join her.

A note to those registered for the Granny's Garden Sew Along beginning in September. Kits are currently in the making! We will contact you as soon as they are ready to pick up. We still have 5 kits available! Reserve yours now here or give us a call before they're sold out!

Thank you for supporting your local brick-and-mortar quilt shop!


We feel honored to be part of such a wonderful quilt-making community.



We hope you'll visit us again soon,
Jen and the Girls
at Corn Wagon Quilt Co.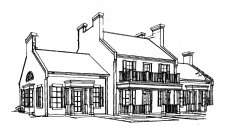 We would love to hear from you!
801-491-3551
https://cornwagonquilts.com/