Pardon Our Dust. Exciting new things coming your way!

Please pardon our dust. This newsletter is short and sweet because our back office is currently in a big heap! If you've been in the shop recently, you likely noticed a little construction noise, maybe a bit of drywall dust, and let me tell you about the paint fumes! With all the mess comes progress and we can't wait to show you what we've got up our sleeve! When we moved our classroom into the new Corn Wagon Too School House across the parking lot, it opened up some much needed room for growth. In the coming days (and as construction often goes... weeks...) you'll notice us shifting things around a bit. We hope you'll excuse the stir. Don't worry though, we'll be open for business as usual and ready to help you with all your quilting needs. When the dust settles you'll find an expanded wool and thread department, a new sale fabric loft and dedicated children's collection downstairs! In the mean time, we thank you all for your patience and for supporting the Corn Wagon in such a tremendous way that this kind of growth in necessary!

---
Upcoming Sales & Events
Marvelous Monday Sale


Monday, August 19th - 25% off

regular price PRE-CUTS! Come see our new pre-cut display where you'll find Layer Cakes, Jelly Rolls & Charm Squares all in one place! Don't forget to stop in and see what's on the porch at an extra deep discount every Monday!

Handwork Club
This weekly club is for anyone who would like to work on a hand stitching project while learning new hand stitching skills. We will learn a-stitch-a-week! This is a great opportunity to finish our own projects and relax with a fun gathering of sewing friends every Tuesday from 10:00am - Noon.
Wrong Price Wednesday
Every Wednesday our pre-cut fat quarters are only $2.25!
Regular Price $3.25.
Time Out at the Wagon
NEW EXTENDED OPEN SEW HOURS!
Every Wednesday, 10 a.m. - 4 p.m. in our NEW School House.
Put yourself in Time Out at the Wagon. We all need Time Out from housework, phone calls, and everyday responsibilities. Come to "Time Out at the Wagon" and do just that. Bring a project and sew the day away with friends here at the shop. Marsha is looking forward to being in Time Out and hopes lots of you will join her.


Project Bag Class
Thursday, August 29th, 10:00 a.m. - 1:00 p.m.
Instructor: Shelley Taylor
Get ready! With projects like Saturday Sampler starting up again soon, you'll be ready to come to class with a cute bag to keep your finished blocks or supplies in. This bag lays flat or hangs from its handle and features a zipper pouch with a vinyl front. It features a sturdy quilted base and allows for fun fabric details. Make good use of a border print (shown top left) or create your own patchwork along the bottom (shown bottom right). You could even use orphan blocks that will peek through the vinyl to make this quick and easy bag your own! Register online or in store today!



Thank you for supporting your local brick-and-mortar quilt shop!


We feel honored to be part of such a wonderful quilt-making community.



We hope you'll visit us again soon,
Jen and the Girls
at Corn Wagon Quilt Co.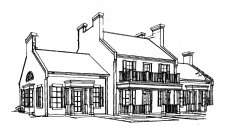 We would love to hear from you!
801-491-3551
https://cornwagonquilts.com/