Feeling the Blues - - but in a Good Way!

As new quilt samples arrived at the shop this week, they all had one thing in common; THE BLUES - - and I don't mean of the sad variety. On the contrary! These are some of the happiest quilts I've seen! The blues have been a strong theme in the quilting world for a few seasons now and we don't anticipate chasing these blues away. They range from deep shades of indigo to light tints of sky. Periwinkle and cobalt are making waves and is there anything more classic than a good navy? Navy is currently the go-to accent, giving a refined edge to traditional and modern designs alike. In fact, for nurseries navy is number one for both girls and boys. Speaking of classic blues, how about some chambray!? It's everywhere! Oh, we're feeling the blues in the best way! If you happen to be feeling the blues in a down-in-the-dumps sorta way, may we suggest a sewing retreat at Corn Wagon Too? Take advantage of our introductory rates through the end of the year and get together with your best quilting friends. Nothing lifts the spirits like a sewing day! Take a closer look at three new quilts currently on display all featuring THE BLUES.
The first is Flower Tiles by Then Came June. Emily Magleby pieced this playful 64" x 80" quilt using the Penelope fabric collection by Annabel Wrigley of Hawthorne Supply Co. It's a perfect fit featuring sunny florals and plaids (look at that adorable binding!). Custom machine quilting by Emily Herrick lends a soft accent to these oversized geometric blooms.

Next is a modern take on a traditional log cabin block. Janelle Gunderson had fun pulling together a mix of Cotton + Steel fabrics including bold Rifle Paper Co. florals. Using a denim blue Peppered Cotton as her background fabric gives a fresh, classic feel. Emily Herrick's angular quilting defines the log cabin blocks while a custom grid design carries the squares across the field of blue fabric.

(Remember! Geometric quilting is our motif-of-the-month! An angular design like this is 20% off the cost of quilting service through the end of August!)

This 60" x 72" quilt pattern can be found in the Quilt Big book by Jemima Flendt, available here at the shop along with kits. Take note of Janelle's fantastic choice for backing; a medallion themed Cuddle fabric by Shannon Fabrics. SEW good!


And finally, let's take a closer look at this traditional navy and cream beauty pieced by Suzanne Adams. Wowzers! Look at that tiny little shoe fly block! Suzanne swears they are fun to make! This 55" x 66" stunner is called Fly Over and can be found in the Star and Stripe Gatherings book by Lisa Bongean. Kits and books are currently available at the shop. Custom machine quilting by Ramona Sorensen is lovely as always!


Project Bag Class
Thursday, August 29th, 10 a.m. - 1 p.m.
Instructor: Shelley Taylor

Get ready! With projects like Saturday Sampler starting up again soon, you'll be ready to come to class with a cute bag to keep your finished blocks or supplies in. This bag lays flat or hangs from its handle and features a zipper pouch with a vinyl front. It features a sturdy quilted base and allows for fun fabric details. Make good use of a border print (shown top left) or create your own patchwork along the bottom (shown bottom right). You can use any orphan blocks that will peek through the vinyl to make this quick and easy bag your own! Register now online!



cornwagonquilts.com
---
Upcoming Sales & Events
Marvelous Monday Sale


Monday, August 26th - 25% off NOTIONS & BATTING

!
Don't forget to stop in and see what's on the porch at an extra deep discount!

Handwork Club
This weekly club is for anyone who would like to work on a hand stitching project while learning new hand stitching skills. We will learn a-stitch-a-week! This is a great opportunity to finish our own projects and relax with a fun gathering of sewing friends every Tuesday from 10:00am - Noon.


Wrong Price Wednesday
Every Wednesday our pre-cut fat quarters are only $2.25!
Regular Price $3.25.
Time Out at the Wagon
NEW EXTENDED OPEN SEW HOURS!
Every Wednesday, 10 a.m. - 4 p.m. in our NEW school house.
Put yourself in Time Out at the Wagon. We all need Time Out from housework, phone calls, and everyday responsibilities. Come to "Time Out at the Wagon" and do just that. Bring a project and sew the day away with friends here at the shop. Marsha is looking forward to being in Time Out and hopes lots of you will join her.
Saturday Sampler Show-n-Tell
Saturday, August 31st, 10:00 a.m.
We want to see your finished Saturday Sampler quilts so we're hosting a

Saturday Sampler Show-n-Tell on Saturday, August 31st at 10:00 a.m.

Bring your finished quilt top (quilted or not!) to our School House and share your experience with others. If your top isn't quite finished by then, we hope you'll still join us for a morning of motivation!


Thank you for supporting your local brick-and-mortar quilt shop!


We feel honored to be part of such a wonderful quilt-making community.



We hope you'll visit us again soon,
Jen and the Girls
at Corn Wagon Quilt Co.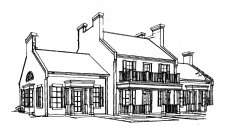 We would love to hear from you!
801-491-3551
https://cornwagonquilts.com/