What is Sewing Illustration?
It's a perfectly imperfect technique for applique and thread embellishment mastered by artist Minki Kim. Essentially, you use your sewing machine to "draw" outlines and add details to your fabric creations lending a sketchbook, one-of-a-kind look. In her book,
Sew Illustrated
(available at Corn Wagon), Minki describes the beginnings of her inspired sewing journey.
"One day, my husband brought home a sewing machine, and I found a corner in our tiny apartment to tuck it into. At this point I had been hand embroidering my drawings and wondered if I could do the same thing with the sewing machine. With some practice, I found that not only could I recreate my drawings on the sewing machine, but it was much faster and I could create even more detailed designs. Soon, I began adding bits of fabric to add interest to my creations and sewing illustration was born. To this day, I think of sewing illustration as simply drawing with thread."
Discover a window into Minki's creative sewing world by following her on Instagram @zeriano or visit her blog
minkikim.com
She believes, like many of us quilters, that "...taking time to sew, even if just for a few stolen moments here and there - at the park, at the pool or at my sewing machine - provides me with the energy to tackle the rest of my day with a smile." Her joy in stitching is evident in everything she creates! Have a look for yourself.
Are you up for the challenge? We can't wait to give it a try! Come give it a shot at our Drawing with Thread class! Shelley Taylor has put together a cute little practice project and is ready to give you the know-how so you can experiment with your own thread drawings. In this class you will make a simple pin cushion and add whimsical details using the
Sew Illustrated
book by Minki Kim as your guide. Once you get started, you won't want to stop adding illustrations to your bags, quilt labels, feature blocks, gifts... the possibilities are endless!
Register now here or at the shop while seats are still available!

We Welcome You...


Open House September 12th - 14th!

With a new season beginning, it's time for new classes! You're invited to join us for our seasonal open house here at the shop where you can discover our newly released class schedule, view new samples and enjoy discounts such as 10% off regular class fees 20% off class supplies and 25% off one regular price item of your choice! Stop in and see what's new for autumn!
cornwagonquilts.com
Isn't this Lattice quilt just soda-lightful! You can find the pattern for this queen size quilt in the Fat Quarter Style book by It's Sew Emma Designs and you can find kits & books here at the Corn Wagon! Averi Smith pieced this one using a mix of Lori Holt fabrics and finished it off with a scrap happy binding. Thanks to our good friends at S.O.S. Drug here on Springville's historic Main St. for letting our quilt pose for a picture at their soda fountain (best Coke this side of the Mississippi, by-the-way)!
We just received a new line of embroidery patterns in our expanded stitchery department. Introducing Tamar Nahir-Yanai! Her sweet embroidery designs have a fresh yet simple style. They come pre-printed on fabric and are beautifully packaged with the required floss and even a needle, making them an ideal gift. Some, like the one above, come with a bit of soft color already printed on the cloth! We have several to choose from and we hope you'll find them as charming as we do.
---
Quilter's Corn-er:
Anyone else waiting on those autumn leaves to turn? We're so eager, we decided a perfect Quilting Motif-of-the-Month would be LEAVES!
Through the end of September receive 20% off the cost of machine quilting service when you request an edge-to-edge leaf design.
The meandering Oak Leaf motif by Ramona Sorensen shown below is just one example of the possibilities and we can't wait to share more of her adorable pumpkin quilt - - but you'll have to wait until next week!
---
Upcoming Sales & Events
Marvelous Monday Sale


Monday, September 9th - 25% off

regular price KITS!
Don't forget to stop in and see what's on the porch at an extra deep discount!

Granny's Garden Sew Along
Monday, September 9th - 10:00 a.m. - 1:00 p.m.
It's time to take a walk through Granny's Chic Garden! With floral applique blooms featuring Lori Holt's signature style and newest fabric collection, the Granny's Garden quilt is a classic in the making! Now's your chance to reserve a kit and a seat in the club! Come every other Monday and spend several hours sewing with friends working on this pretty 76" x 86" applique project. We still have a couple of kits available but they won't last long! Pick yours up today!



Handwork Club
This weekly club is for anyone who would like to work on a hand stitching project while learning new hand stitching skills. We will learn a-stitch-a-week! This is a great opportunity to finish our own projects and relax with a fun gathering of sewing friends every Tuesday from 10:00am - Noon.

It's All About the Wool
Tuesday, September 10th, 1:00 p.m. - 3:00 p.m.
Wool stitchers and wool rug-hookers, UNITE! Join us every 2nd Tuesday to work on your own wool projects and get help when you need it. This is a group where you can continue wool works in progress, learn new wool techniques and make new wool projects. It's a great opportunity to practice your wool skills, relax, and make new friends who love working with wool just as much as you do.


Wrong Price Wednesday
Every Wednesday our pre-cut fat quarters are only $2.25!
Regular Price $3.25.
Time Out at the Wagon
NEW EXTENDED OPEN SEW HOURS!
Every Wednesday, 10 a.m. - 4 p.m. in our NEW school house.
Put yourself in Time Out at the Wagon. We all need Time Out from housework, phone calls, and everyday responsibilities. Come to "Time Out at the Wagon" and do just that. Bring a project and sew the day away with friends here at the shop. Marsha is looking forward to being in Time Out and hopes lots of you will join her.


Saturday Sampler
Saturday, September 14th
It's nearly time to begin anew! Remember - - for our Trust the Journey Mystery Block of the Month we will meet the 2nd Saturday of each month. Doors open at 9:00 a.m. for those registered. First demo begins at 9:15 a.m. and repeats every 30 minutes. Last demo begins at 12:45 p.m. If you would like to arrange to have your kits shipped to you each month, please call the shop 801-491-3551.

Thank you for supporting your local brick-and-mortar quilt shop!


We feel honored to be part of such a wonderful quilt-making community.



We hope you'll visit us again soon,
Jen and the Girls
at Corn Wagon Quilt Co.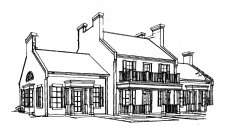 We would love to hear from you!
801-491-3551
https://cornwagonquilts.com/