Skip Navigation
Website Accessibility
Open House Going on Now! New classes, projects and discounts!

Have you been wondering if I forgot about the newsletter today? Wowzers! What a week we've had! All good! Just a bit behind - - but no worries - - the newsletter has arrived!

You're invited... A new season means new inspiration, new projects, new opportunities for learning, all while finding joy in the beauty of change. Celebrate autumn with us at our Open House going now at the shop! Stop in and pick up a copy of our new class schedule (more classes than ever before!) then take a stroll through the store to see class samples and new fall projects on display. While you're here, be sure to take advantage of Open House discounts through Saturday (09/14), including 10% off regular class fees, 20% off class supplies and 25% off one regular price item of your choice! Exciting and unique classes are on the calendar this season and we're really looking forward to putting the new Corn Wagon Too School House to good use! These aren't your average quilt classes. Sure, we'll be teaching you how to make some fabulous quilts but we're not stopping there... how about Vintage stitches on a wire frame? Or painting a Barn Quilt? Maybe Drawing with Thread? Or how 'bout making a Tiny Flying Geese Lanyard? As always we have some great quilts in the line-up, each focusing on new techniques and if you're just getting into this thang we call quilting, sign up for our beginning quilting class. We have samples of each project for you to see and we would be happy to answer any questions. Come see us today and sign up while there's still room or view our new classes on our website!
As you enter the shop, you'll be welcomed by this happy harvest
quilt designed, pieced and quilted by our own Ramona Sorensen. Does it look familiar? That's because it made the cover of McCall's Quick Quilts Oct/Nov 2019 magazine. That's right! Our Mona is a COVERGIRL, again! You can pick up a copy of the magazine here at the shop or better yet - - we have kits featuring the same Hallo-Harvest fabrics by Basic Grey of Moda that Ramona used in her original quilt! We have yardage as well but beware... all things Halloween are disappearing fast.


It's Friday the 13th AND a full moon! A perfect day for our favorite ghoul-friend, Bonita to return. She's back! And she brought her Maker's Tote to show off! Rumor has it Shelley Taylor will be teaching a class November 16th on this super useful bag designed by Noodlehead. Bonita has fallen frightfully in love with our Bats All Around quilt pieced by Karen Averett and quilted by Ramona Sorensen. It's a scrappy mix of Riley Blake Halloween prints with little windows featuring fussy-cut characters and Halloween wishes. We have kits! Bonita hopes you'll visit soon so she can also show you her favorite Halloween wool applique projects from Buttermilk Basin, Bareroots, Under the Garden Moon and MORE!


Many of you have commented on the beautiful new barn quilts adorning the outside of the Corn Wagon and Corn Wagon Too and have asked who their talented maker is. Each one is handcrafted with a unique design by local artist Abby Hicks. You've likely heard of her or perhaps you follow her on Instagram @tweetledeedesignco ? Her creativity and innovative spirit keep her busy making custom barn stars, designing quilts and embroidery pieces and traveling all over the country to teach. She has even developed her own line of Prairie Paints! We are thrilled to announce she will be teaching classes here at the Corn Wagon Too School House this fall!
Saturday, October 19th - - 10:00 a.m. to 1:00 p.m.
learn how to paint your favorite quilt block into a
Barn Quilt
inspired by the folk art finishing techniques of long ago with Abby Hicks. Kits will include a 22" sq. planked board, patterns, paints, brushes, pens and finish. You will come away from this class with a finished barn quilt and the know-how to paint your many quilts on wood. Register now for $25
.
Kits are $60, paid to Abby on the day of the class and will include everything you'll need to finish your project.
Bonus:
For $20 more you will have the option to paint a patchwork pumpkin as well while you're waiting for your paint to dry and they are seriously adorable!
Then on
Saturday, November 16th - - 10:00 a.m. to 1:00 p.m.
learn how
Vintage Stitching
techniques are reborn to create beautiful, crewel-inspired floral pieces on wire embroidery frames with Abby! Kits include everything you need to create your own wire embroidery piece including frame, needle, scissors, threads and yarns! These make beautiful gifts! You'll enjoy using the skills you learn at class to create one-of-a-kind creations for all seasons. Register now for $25 then purchase your kit from Abby at the class for $35. No previous embroidery experience necessary. Just come and join the Vintage Stitching fun! Abby's classes fill up fast so don't wait to register!
Saturday Sampler Tomorrow, Sept. 14!
It's time to begin anew! Remember - - for our Trust the Journey Mystery Block of the Month we will meet the 2nd Saturday of each month. That's tomorrow! Doors open at 9:00 a.m. for those already registered. First demo begins at 9:15 a.m. and repeats every 30 minutes. Last demo begins at 12:45 p.m. Don't miss out on exclusive in-store discounts that day. If you would like to arrange to have your kits shipped to you each month, please call the shop 801-491-3551.
The registration window is now closed and this program is sold out.

cornwagonquilts.com
---
Upcoming Sales & Events
Marvelous Monday Sale


Monday, September 16th - 25% off

regular price BOOKS & PATTERNS!
Don't forget to stop in and see what's on the porch at an extra deep discount!

Summer Moon Block of the Month
Monday, September 16th - 5:30 p.m. to 6:30 p.m.
It's time to pick up another month's kits and sit in for the demo!

Handwork Club
This weekly club is for anyone who would like to work on a hand stitching project while learning new hand stitching skills. We will learn a-stitch-a-week! This is a great opportunity to finish our own projects and relax with a fun gathering of sewing friends every Tuesday from 10:00am - Noon.


Wrong Price Wednesday
Every Wednesday our pre-cut fat quarters are only $2.25!
Regular Price $3.25.
Time Out at the Wagon
NEW EXTENDED OPEN SEW HOURS!
Every Wednesday, 10 a.m. - 4 p.m. in our NEW school house.
Put yourself in Time Out at the Wagon. We all need Time Out from housework, phone calls, and everyday responsibilities. Come to "Time Out at the Wagon" and do just that. Bring a project and sew the day away with friends here at the shop. Marsha is looking forward to being in Time Out and hopes lots of you will join her.


Drawing with Thread
Thursday, September 19th - 1:00 p.m. to 4:00 p.m.
This perfectly imperfect technique for applique and thread embellishment is so freeing! Shelley Taylor will teach you to use your sewing machine to draw outlines and add details to your fabric creations giving them a truly one-of-a-kind look. In this class you will make a simple pin cushion and add whimsical details using the Sew Illustrated book by Minki Kim as your guide.

National Sew a Jelly Roll Day
Saturday, September 21st - 1:00 p.m. to 5:00 p.m.
Celebrate this favorite pre-cut by learning to sew a Jelly Roll Rug from Lexi Lamb and Chris Chamberlain OR simply bring a Jelly Roll Project of your choice and sew the day away with Jen Tanner in our retreat rooms!


Thank you for supporting your local brick-and-mortar quilt shop!


We feel honored to be part of such a wonderful quilt-making community.



We hope you'll visit us again soon,
Jen and the Girls
at Corn Wagon Quilt Co.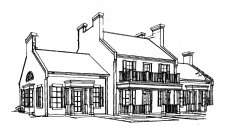 We would love to hear from you!
801-491-3551
https://cornwagonquilts.com/