Skip Navigation
Website Accessibility
Don't miss the S.A.B.L.E. Sale next Saturday 09/28/19!

Let's sell some S.A.B.L.E.s! My best quilty cousin gave me a sign that reads, "A lady never discusses the size of her fabric stash." So, in an effort to remain lady-like, I will simply say my stash is... sizable. I can't say it's modest (what would that even look like?). Indeed, the size of my stash is a subject I'm reluctant to evaluate. I have decided that there are a few things that I am willing to part with simply because I'm unsure I will ever be able to finish ALL the projects in this lifetime and I would LOVE to see them happily sewn by another quilter instead of remaining on my shelf. That's why you'll find me and nearly 30 other quilters in the Corn Wagon parking lot next Saturday, with all sorts of quilty goodness to share! That's right! We're setting up shop - - a sort of collaborative quilters yard sale, if you will, on September 28th from 8am till 5pm. We're calling it our S.A.B.L.E. Sale because we admit we have a Stash Accumulated Beyond Life Expectancy and we need your help! We have rented out parking spaces for fellow S.A.B.L.E. owners to sell fabric, kits, patterns, notions and other sewing items from their stash. Sellers will set their own prices and handle transactions for their goods so come prepared to buy with cash or Venmo. You may find that fabric that was discontinued long ago but wish you had bought more of! Or a kit from a favorite collection you regret not having picked up! Maybe you'll catch a great bargain on some scraps to use in a charity project you've had in mind! Whatever treasures you seek at the S.A.B.L.E. Sale, we can guarantee a fun day with fellow fabric hoarders... I mean collectors... I prefer to think of my accumulations as "material assets"... Now, doesn't that sound better?
We've opened 6 more parking spaces!

Word has it, there are more S.A.B.L.E. owners out there who would like to set up shop at the S.A.B.L.E. Sale! We've opened six more parking stalls! Reserve one now online for $25 and come sell some S.A.B.L.E.s! You can even share your space with friends! Bring your own tables or simply pop your trunk to sell any sewing related goods you are ready to part with. You set your own prices and handle transactions for your items (we suggest accepting cash or Venmo). Set up begins at 7am. Sale runs 8am-5pm Saturday, September 28th in the parking lot behind Corn Wagon Quilt Co.

cornwagonquilts.com
We all want one! Shannon White came to work one day wearing tiny flying geese around her neck! It was the cutest lanyard you've ever seen. Wherever did she get it? Her good friend Kayde Dexter made it for her. Well, we all have to have one. So, Kayde has graciously agreed to teach a class! They may look intimidating but Kayde knows all the tricks to making these tiny flying geese using The Tiny Geese PDF Pattern by Michael Ann Made from www.mybluprint.com and she's ready to teach you, Thurs, Oct 10th, 6-9pm here at the Corn Wagon Too School House. Register now online or at the shop. Wouldn't these make the cutest gifts for your best quilty friends this Christmas? Perfect for beginning paper piecers or someone who loves to have a statement piece, you can create your own Tiny Flying Geese Lanyard or multiple key fobs in Kayde's fun class!

Speaking of Flying Geese, Kylie Swenson recently finished this darling modern baby quilt using one of our favorite new children's fabric collections, May the Forest Be With You by Dear Stella Designs. Happy little hedgehogs and other forest friends play on shades of blue, rust, green and gold. We have kits! This Flying Geese Wall Hanging pattern is free from www.simplicity.com Emily Herrick added an energetic, angular edge-to-edge quilting design to this cute quilt for kids. And look how fun the Cuddle backing is! Perfect!


Wool is especially appealing as we enter the cooler months. If wool applique is something you've been wanting to try, stop in for our free wool applique demo Thursday, September 26th. Marianne Michaels will be demonstrating how fun and easy wool applique really is. She has lots of tips that she is excited to share with you. Sit in on this one hour, free demo to learn all the basics and ask questions with our wool expert. No supplies necessary, just pop in! Once you see just how easy wool applique is to do, you will be excited to start your own project like the beautiful wall hanging shown below, Arrangement for Kerry by Wendy Williams. This is just one of many wool kits available now at the shop.
---
Upcoming Sales & Events
National Sew a Jelly Roll Day
Saturday, September 21st - 10:00 a.m. - 5:00 p.m.
Grab a Jelly Roll from your shelf, dust it off, choose a project and sew with us here at Corn Wagon Quilt Co. Not sure what project to choose? We recommend visiting modabakeshop.com for free pattern downloads or of course we would love to help you find something wonderful here at the shop!

Reserve your seat today & sew a jelly roll with us tomorrow!



Marvelous Monday Sale


Monday, September 23rd - 25% off all

regular price CUDDLE & MINKY!
Don't forget to stop in and see what's on the porch at an extra deep discount!

Granny's Garden Sew Along
Monday, September 23rd - 10:00 a.m. - 1:00 p.m.
It's time to take a walk through Granny's Chic Garden! With floral applique blooms featuring Lori Holt's signature style and newest fabric collection, the Granny's Garden quilt is a classic in the making! Now's your chance to reserve a kit and a seat in the club! Come every other Monday and spend several hours sewing with friends working on this pretty 76" x 86" applique project. We still have a couple of kits available but they won't last long! Pick yours up today!

Handwork Club
This weekly club is for anyone who would like to work on a hand stitching project while learning new hand stitching skills. We will learn a-stitch-a-week! This is a great opportunity to finish our own projects and relax with a fun gathering of sewing friends every Tuesday from 10:00am - Noon.
Wrong Price Wednesday
Every Wednesday our pre-cut fat quarters are only $2.25!
Regular Price $3.25.
Time Out at the Wagon
NEW EXTENDED OPEN SEW HOURS!
Every Wednesday, 10 a.m. - 4 p.m. in our NEW school house.
Put yourself in Time Out at the Wagon. We all need Time Out from housework, phone calls, and everyday responsibilities. Come to "Time Out at the Wagon" and do just that. Bring a project and sew the day away with friends here at the shop. Marsha is looking forward to being in Time Out and hopes lots of you will join her.


Wool Applique Demo
Thursday, September 26th - 11:00 a.m.


Marianne will be demonstrating how fun and easy wool applique is. She has lots of tips that she is excited to share with you. Sit in on this one hour, free demo to learn all the basics and ask questions with our wool expert.

No supplies or registration necessary. Just pop in and learn something wonderful!



Thank you for supporting your local brick-and-mortar quilt shop!


We feel honored to be part of such a wonderful quilt-making community.



We hope you'll visit us again soon,
Jen and the Girls
at Corn Wagon Quilt Co.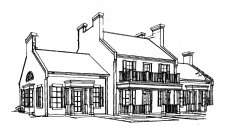 We would love to hear from you!
801-491-3551
https://cornwagonquilts.com/