Skip Navigation
Website Accessibility
S.A.B.L.E. Sale Saturday Rain or Shine! While here, come inside & see what's new for Fall!

Oh, the unpredictability of Utah weather. Especially during the change of the seasons. When autumn comes, we can count on crisp mornings, chilly evenings, golden sunsets and changing leaves but as for the weather... Utah meteorologists have their work cut out for them. They say sunny - could mean anywhere between 65 and 90 degrees. They say precipitation - could be rain mixed with a little hail and a dash of snow. My youngest boy once complained that his weather app was consistently wrong; one day "promising" 100% chance of snow. We got none. His resolution was to sue... for the cost of the app (free) and emotional damages (he REALLY wanted to build a snow fort). He has since come to realize there are no weather promises here in our valley. We learn to embrace the beauty of our mountain climate surprises as our own Lexi Lamb recently demonstrated in our Insta Story yesterday. A high chance of precipitation is predicted just in time for our long awaited S.A.B.L.E. Sale tomorrow, Saturday, September 28th. But when it comes to the love of quilting, we go on rain or shine! We'll be here in the parking lot tomorrow 8 a.m. - 5 p.m. with 30+ quilters selling items from their own stash. It's a collective quilter's yard sale for those who have acquired S.A.B.L.E. status (Stash Acquired Beyond Life Expectancy).

Admission is free to come and shop!

Pull on that rain jacket, step into those galoshes, grab your cash & Venmo and head on over to the S.A.B.L.E. Sale for some incredible fabric finds! We have encouraged those selling at the sale to bring pop-up tents and we advise bringing an umbrella. Who knows, maybe we won't see a drop. Then again, maybe we'll have to bust out the snow shovels. Either way, it's going to be a good time!

Speaking of Insta Stories - - you don't want to miss our weekly installment of "Loungin' with Lexi." Goodness gracious, that girl! If you're not on Instagram, you'll want to join just so you don't miss out on her antics. Every Thursday you'll find Lexi "Loungin" somewhere here at the Wagon. She'll keep you up to date on what's happenin' around the shop. You'll laugh, you'll cry, you'll question our sanity. Then you'll want to run right over and join in the fun!
If things get a little too soggy for you at the S.A.B.L.E. Sale
, please feel free to step inside the quilt shop and see what's new for autumn. You'll find this fabulous fall quilt made by Suzanne Adams called
Full Moon Rising by Renee Nanneman
for Andover Fabrics. The deep moody hues in this reproduction style quilt allude to cool evenings around the fire. It doesn't scream Halloween but is certainly appropriate for the season. The pattern is available for free
here
and we have kits at the shop!
Beginning Quilting Class!


October 1st, 8th, 15th & 22nd - 6-8:30

Learn everything you need to know to start piecing quilts in this four part class held Tuesdays, 6 to 8:30 p.m. at our School House at Corn Wagon Too! Jen Tanner will cover fabric selection, preparation, supplies and proper cutting in our first class then focus on piecing a complete baby quilt. Our final class will be a finishing follow-up where you'll learn about finishing details such as batting types, quilting options and binding. We will be making this 43" x 43" Baby Bear Paw Quilt designed by Jeni Baker. Purchase a kit or select your own fabrics here at the shop. It's not to late to register!



cornwagonquilts.com
Just in time for fall... Mammoth Flannel has arrived! You are going to LOVE the way this 2-ply flannel by Robert Kaufman feels. It's double napped which means it's brushed on both sides making it an ideal choice for warm winter clothing. We think it would make beautiful quilt backing! How about a cozy quilt for the man in your life? Talk about snuggly! And it would be oh so good paired with denim!


Is your mouth watering now?
Maybe it's the thought of Pumpkin Spice or maybe it's the beauty of the hand-dyed wool used by Marianne Michaels in this delicious wall hanging from the Chalk It Up collection by Stacy West of Buttermilk Basin. I think I'll whip up a batch of pumpkin cookies to eat while I stitch... sewing+snacking=THE BEST! We have kits and patterns in-store. Did you see our social media post last week about our celebrity sighting here at the shop? Stacy West visited the Corn Wagon while in town for the Garden of Quilts at Thanksgiving Point. Talk about a great lady! We had so much fun chatting with her and can't wait to see her again! She really is delightful!
---
Upcoming Sales & Events
Marvelous Monday Sale


Monday, September 30th - 25% off

regular price FLANNEL!
Don't forget to stop in and see what's on the porch at an extra deep discount!

Handwork Club
This weekly club is for anyone who would like to work on a hand stitching project while learning new hand stitching skills. We will learn a-stitch-a-week! This is a great opportunity to finish our own projects and relax with a fun gathering of sewing friends every Tuesday from 10:00am - Noon.

Beginning Quilting Class
Tuesdays, October 1st, 8th, 15th, 22nd - 6:00 to 8:30 p.m.
Learn everything you need to know to start piecing quilts in this four part class held Tuesdays, 6 to 8:30 p.m. at our School House at Corn Wagon Too! Jen Tanner will cover fabric selection, preparation, supplies and proper cutting in our first class then focus on piecing a complete baby quilt. It's not to late to register!


Wrong Price Wednesday
Every Wednesday our pre-cut fat quarters are only $2.25!
Regular Price $3.25.
Time Out at the Wagon
NEW EXTENDED OPEN SEW HOURS!
Every Wednesday, 10 a.m. - 4 p.m. in our NEW school house.
Put yourself in Time Out at the Wagon. We all need Time Out from housework, phone calls, and everyday responsibilities. Come to "Time Out at the Wagon" and do just that. Bring a project and sew the day away with friends here at the shop. Marsha is looking forward to being in Time Out and hopes lots of you will join her.


Tiny Flying Geese Lanyard
Thursday, October 10th -- 6:00 to 9:00 p.m.
Perfect for beginning paper piecers or someone who loves to have a statement piece, you can create your own Tiny Flying Geese Lanyard or multiple key fobs in our fun class taught by Kayde Dexter! This stash buster uses the smallest of your scraps to make something beautiful as well as useful!



Cove Clutches
Friday, October 11th -- 1:00 to 5:00 p.m.
Want a fun bag for the weekend, shopping or girls night out? The Cove Clutch is perfect for any occasion. Pattern by Knot & Thread includes instructions for three different sizes, each with a handle for easy carrying. If you have wanted to try the cork fabric, now is the time! In this class taught by Shelley Taylor you can make any size you wish and use cork or cotton fabric for an accent.



Thank you for supporting your local brick-and-mortar quilt shop!


We feel honored to be part of such a wonderful quilt-making community.



We hope you'll visit us again soon,
Jen and the Girls
at Corn Wagon Quilt Co.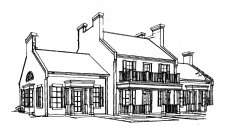 We would love to hear from you!
801-491-3551
https://cornwagonquilts.com/