Skip Navigation
Website Accessibility
This is the Place... Our Happy Place!

This is the place... our HAPPY PLACE!
From the first moments the pioneers entered what would become the great state of Utah, it's been declared "the place." Having grown up here, it is certainly my happy place with it's quaint towns, native history, and natural beauty ranging from high mountain peaks to low arid deserts. It truly is a be-UTAH-ful place to be and I know I'm not alone in my love for "the place." I think this love is exactly what local designer, Holly Lesue of Maker Valley was expressing when she created her
This is the Place
quilt. With it's traditional patchwork design using simple squares, it's a great beginner project. Emily Magleby chose blues ranging from navy to sky for background and a playful mix of low-volume prints for the great state but what really shows the love is that bright pink heart. Emily Herrick quilted smooth waves from edge-to-edge. Kits and patterns for this 67" x 81" throw quilt are available now in-store!
We have another happy place in the making.
Our new Quilter's Mercantile is really taking shape! Shannon White and the girls at the wagon have spent the last few months gathering the goods... and boy, are they GOOD! Our hope is to provide a unique retail shop filled to the brim with quilter's gifts, home goods that bring a smile and treats with Utah flavor. We've been on some exciting field trips across the state to bring you some of the best from local makers! Ben Behunin's pottery studio was simply inspiring. Susie Goodspeed's Farm and Hive was buzzing with deliciousness. Sampling a variety Utah's best baked goods is never a bad thing. And these are just a few of the finds we're bring into "The Merc" for our quilter friends (that's you!) Boxes arriving daily mean Shannon is busy setting up shop! We're looking forward to the
Grand Opening of the Quilter's Mercantile Saturday, November 2nd on what happens to be the 20th birthday of Corn Wagon Quilt Co.!
We'll reveal more details in the coming days. We can't wait to welcome you to our new happy place!
Cove Clutches Class
Friday, October 11th, 1pm - 5pm!
If you've wanted to try sewing with cork fabric, this is your chance to learn from Shelly Taylor just how fun it is! The base accent on these two larger bags are both cork... even that cute floral! Pattern by Knot & Thread includes instructions for three different sizes, each with a handle for easy carrying. In this class you can make any size you wish and use cork or cotton fabric for an accent. Pick up the pattern, collect your fabric, come and learn Friday, October 11th, 1pm-5pm at our new School House. Register now online or in-store for $25!



cornwagonquilts.com
Sometimes a simple patchwork is best! Averi Smith put together this sweet 36" x 45" children's quilt using the Golden Days collection by Fancy Pants Deigns of Riley Blake. Navy, mustard and coral squares make a beautifully warm combination interspersed with taupe four-patch blocks. Maybe you've discovered those little postcard sized patterns by Villa Rosa Designs? Well, this is one of those! This fast, easy and super-duper cute pattern is called Night Light and we have kits!


Sugar Creek is here!
Cory Yoder is a favorite around here. Naturally, we had to have her latest collection of fabric from Moda. This time it includes coordinating wovens with a feel that's soft and smooth as butter. It's "sew" good and won't last long!
Photo credit: Corriander Quilt

---
Quilter's Corn-er:
Can you believe it's time to start bringing those quilts you've made for Christmas in for machine quilting service? Our Motif-of-the-Month for October is CHRISTMAS EDGE-TO-EDGE designs! Through the end of this month, receive 20% off the cost of machine quilting service when you request any edge-to-edge Christmas motif such as the holly and loops shown here. Bring your quilt top and backing in and chat with one of our employees about the options. If you're hoping to have quilting done in time for the holidays, please be aware that we must have your quilt top and backing checked in at the shop in order to hold your place in line so don't wait until the last minute! Bring on the holidays!
---
Upcoming Sales & Events
Marvelous Monday Sale


Monday, October 7th - 25% off

regular price WOOL!
Don't forget to stop in and see what's on the porch at an extra deep discount!

Granny's Garden Sew Along
Monday, October 7th - 10:00 a.m. - 1:00 p.m.
It's time to take a walk through Granny's Chic Garden! With floral applique blooms featuring Lori Holt's signature style and newest fabric collection, the Granny's Garden quilt is a classic in the making! Now's your chance to reserve a kit and a seat in the club! Come every other Monday and spend several hours sewing with friends working on this pretty 76" x 86" applique project. We still have a couple of kits available but they won't last long! Pick yours up today!



Handwork Club
This weekly club is for anyone who would like to work on a hand stitching project while learning new hand stitching skills. We will learn a-stitch-a-week! This is a great opportunity to finish our own projects and relax with a fun gathering of sewing friends every Tuesday from 10:00am - Noon.

It's All About the Wool
Tuesday, October 8th, 1:00 p.m. - 3:00 p.m.
Wool stitchers and wool rug-hookers, UNITE! Join us every 2nd Tuesday to work on your own wool projects and get help when you need it. This is a group where you can continue wool works in progress, learn new wool techniques and make new wool projects. It's a great opportunity to practice your wool skills, relax, and make new friends who love working with wool just as much as you do.


Wrong Price Wednesday
Every Wednesday our pre-cut fat quarters are only $2.25!
Regular Price $3.25.
Time Out at the Wagon
NEW EXTENDED OPEN SEW HOURS!
Every Wednesday, 10 a.m. - 4 p.m. in our NEW school house.
Put yourself in Time Out at the Wagon. We all need Time Out from housework, phone calls, and everyday responsibilities. Come to "Time Out at the Wagon" and do just that. Bring a project and sew the day away with friends here at the shop. Marsha is looking forward to being in Time Out and hopes lots of you will join her.
you can create your own Tiny Flying Geese Lanyard or multiple key fobs in our fun class! This stash buster uses the smallest of your scraps to make something beautiful. Once you start making these you will want to make many for upcoming holiday gifts.

Tiny Flying Geese Lanyard
Thursday, October 10th, 6 - 9 p.m.
You can create your own Tiny Flying Geese Lanyard or multiple key fobs in our fun class taught by Kayde Dexter! This stash buster uses the smallest of your scraps to make something beautiful. Once you start making these you will want to make many for upcoming holiday gifts. There's still time to sign up but don't wait!



Saturday Sampler
Saturday, October 12th
Doors open at 9:00 a.m. for those registered. First demo begins at 9:15 a.m. and repeats every 30 minutes. Last demo begins at 12:45 p.m. If you would like to arrange to have your kits shipped to you each month, please call the shop 801-491-3551.

Thank you for supporting your local brick-and-mortar quilt shop!


We feel honored to be part of such a wonderful quilt-making community.



We hope you'll visit us again soon,
Jen and the Girls
at Corn Wagon Quilt Co.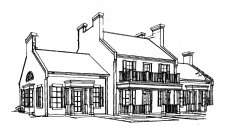 We would love to hear from you!
801-491-3551
https://cornwagonquilts.com/