Skip Navigation
Website Accessibility
Save the Date! Sale Fabric Clearance Next Saturday 10/19

Any hunting widows out there? Some of you brave souls will be headed into the woods in the coming days in hopes of bringing home a trophy with delicious benefits. The rest of us quilters may be looking forward to a few days dedicated to our hobby, nay obsession of choice. While the hunters are away, the quilter's will play and we have an exciting sale to add to your hunting widow weekend! We have seriously bulked up our sale fabric department - - I'm talking quadrupled the number of half-price bolts and we want them outta here! Saturday, October 19th, our Sale Fabrics will be $3.99 per yard!!! That's over 65% off! Look for the red dot sticker, request a 1-yard minimum cut and it's yours for $3.99 next Saturday! No holds. This deal will be available in-store day of sale only. So stop in and do a little hunting of your own in our new sale fabric department located in our loft (where the threads and embroidery used to be). You know finding the perfect fabric at such a discount feels like bringing home a trophy!
We recently received new fabrics from Ruby Star Society!
Oh, they're SEW good! Emily Magleby got right to work on this
Expanding Star
quilt by Quilty Love designer Emily Dennis.
Playing with the popular star motif, this modern, "big block" throw goes together quickly with giant half-square triangles. It's a great pattern for showing off large scale novelty prints like these from the POP! collection by Rashida Coleman Hale. Instructions include a baby size, two throw sizes, queen and king size. Our kits will make a quilt top and binding in the 80" x 80" throw size. Custom quilting by Emily Herrick finishes this striking take on traditional quilting. (This quilt is brought to you by three Emilys!)


Speaking of GIANT half-square triangles... Lexi Lamb whipped up this easy peasy modern throw quilt using some of her favorite Art Gallery Fabrics. It's another pattern perfect for showing off large scale prints. Bold contrasting colors add energy as vibrant as it's maker. In fact, we've lovingly titled this quilt Lexi's Quilt! We have kits and patterns available in-store! Edge-to-edge modern quilting is just the right touch by Emily Herrick.

Celebrating 20 Years of Quilting!
PJ Party & Quilter's Mercantile
GRAND OPENING November 2, 2019!
20 Years! We invite you to celebrate with us at our annual PJ Party with our biggest sale of the year Saturday, November 2nd. Following tradition, we will open bright and early at 7:00 a.m. wearing our PJs and offering deep discounts that will decrease as the day goes on. At 10:00 a.m. we have an exciting surprise to share with you... the GRAND OPENING of our Quilter's Mercantile at Corn Wagon Too!
cornwagonquilts.com
You'll have no more tangled jumbles of thread when you use this clever thread case! Special slots with ultra-suede in each pocket enable you to easily thread a needle without removing the spools from their pockets and keep everything neat as a pin. See-through pockets hold up to 48 spools! A larger pocket holds scissors, needles and other supplies. Bonus: pattern allows for a bonus small case for individual projects! Better yet,
Shelly Taylor will be teaching a class on how to make this beautifully useful Thread Dispenser Wednesday, October 23rd, 1:00pm - 5:00pm
here at the Corn Wagon School House.
Register now online
or in-store. Stop in and let us show you how cool this little bag really is! Pattern from byAnnie is available here at the shop.
---
Upcoming Sales & Events
Saturday Sampler


Tomorrow, Saturday, October 12th


Doors open at 9:00 a.m. for those registered. First demo begins at 9:15 a.m. and repeats every 30 minutes. Last demo begins at 12:45 p.m. If you would like to arrange to have your kits shipped to you each month, please call the shop 801-491-3551.
Marvelous Monday Sale


Monday, October 21st - 25% off

regular price NOTIONS & BATTING!
Don't forget to stop in and see what's on the porch at an extra deep discount!

Handwork Club
This weekly club is for anyone who would like to work on a hand stitching project while learning new hand stitching skills. We will learn a-stitch-a-week! This is a great opportunity to finish our own projects and relax with a fun gathering of sewing friends every Tuesday from 10:00am - Noon.


Wrong Price Wednesday
Every Wednesday our pre-cut fat quarters are only $2.25!
Regular Price $3.25.
Time Out at the Wagon
NEW EXTENDED OPEN SEW HOURS!
Every Wednesday, 10 a.m. - 4 p.m. in our NEW school house.
Put yourself in Time Out at the Wagon. We all need Time Out from housework, phone calls, and everyday responsibilities. Come to "Time Out at the Wagon" and do just that. Bring a project and sew the day away with friends here at the shop. Marsha is looking forward to being in Time Out and hopes lots of you will join her.


Thank you for supporting your local brick-and-mortar quilt shop!


We feel honored to be part of such a wonderful quilt-making community.



We hope you'll visit us again soon,
Jen and the Girls
at Corn Wagon Quilt Co.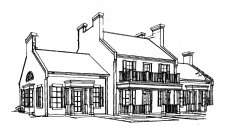 We would love to hear from you!
801-491-3551
https://cornwagonquilts.com/