First things first, we want to thank you for keeping us in business for 20 years and more importantly, for becoming our friends through the love of quilting. Celebrating with you at our annual Pajama Party was a joy last Saturday as was witnessing the Grand Opening of the Quilter's Mercantile! So many friendly faces came out to support us! Your encouragement, kindness and compliments mean the world to us. We are overwhelmed with gratitude! You are an inspiring community of makers and we consider ourselves very lucky to take part.
The Quilter's Mercantile is officially up and running! Thanks to you, it's been a successful first week! If you haven't stopped by yet, pop in for a sweet treat and take a moment to browse all the unique gift items. Our selection of holiday decor has been a big hit and we're sure you'll find a few stocking-stuffers that will bring smiles come Christmas morning. Many of you have asked where the Quilter's Mercantile is located. You'll find it in the front portion of the main level at Corn Wagon Too located at 375 South 300 East, directly behind the Corn Wagon Quilt Co. here in Springville, Utah. This building also houses our classroom and retreat rooms making it a convenient place for our students and guests to grab a cold drink, treat or even a souvenir. The Mercantile will be open in conjunction with the quilt shop Mon-Fri 10-6, Sat 10-5, and closed Sun. We hope you'll help us spread the word to all your friends whether they sew or not. We have something for everyone! An easy way to share is by following the Quilter's Mercantile on Instagram
@cornwagonmercantile
In fact there is currently a GIVEAWAY going on so be sure to check out their page and follow along!

Next on the agenda... Christmas is right around the corner and we have holiday sewing events happening soon! We're here to help you check a few things off your Christmas list. Come in and see all the new holiday projects on display and while you're here, sign up for one (or more!) of the following fun classes geared to gift-giving season.

Vintage Stitches


Saturday, November 16th, 10 am - 1 pm

Learn how vintage stitch techniques are reborn to create beautiful, crewel-inspired floral pieces on wire embroidery frames with designer Abby Hicks. Kits include everything you need to create your own wire embroidery piece including frame, needle, scissors, threads and yarns! These make beautiful gifts! To learn more about Abby and her many talents, be sure to check out her blog Tweetle Dee Design Co.
Class Fee: $25 payable now on our website or in-store.
Required Kit Fee: $35 payable to Abby Hicks upon arrival at class.


cornwagonquilts.com
Wool "Feather" Fir Trees have a vintage, folk-art feel and are easy to make using strips of felted wool. You can learn how at our Wool Feather Tree class taught by Marianne Michaels, Saturday, November 23rd, 9am - Noon. At just 14" tall, this one is the perfect size to display your tiny ornaments or to add to your forest of holiday trees. It would be delightful on the mantle or as part of your table décor. Your kit will include everything you need to make one tree, you only need bring a pair of small, sharp scissors and a small glue gun to class.
Class Fee: $25 payable now on our website or in-store.
Required Kit Fee: $30 payable upon arrival at class.
Need a place to do some secret sewing to help Santa?
With the holidays fast approaching, we want you to ♫ "Sew it all - Sew it all - Sew it all the way!" ♫ Think of this
Sew-It-All Weekend
event as a Santa's Workshop where you can bring all your last minute Christmas sewing and, well, SEW-IT-ALL! Join us Fri, Nov, 22, 10am - 11pm & Sat, Nov 23 10am-7pm. $65 includes lunch both days so you can sew non-stop at our retreat center. You will also receive a Sew-It-All pass good for exclusive discounts at the quilt shop during the event! Bring any sewing project that needs finishing and Chris & Jen will be there to lend advice and help you trouble shoot. With two whole days dedicated to finishing projects you really can be a Sew-It-All, even during the holidays!
To thank you for supporting small businesses during the holidays, we invite you to

Sew with us on Small Business Saturday!

The Saturday after Thanksgiving, we are hosting a unique class at a very special price.

November 30th, Janet Hansen will be at our School House teaching you how to piece either this table topper or runner -- you choose! Purchase the kit for only $39, the pattern and class are FREE!

We're calling it our

Take Two Christmas Class. One kit will make your choice of topper or runner and includes all fabric for the top and binding of one as shown below. Some of the fabrics are even pre-cut! You'll receive your kit in class and be ready to sew the day away from 10am till 5pm with Janet there to guide you. It's a super Small Business Saturday steal and you can register now here or stop in and see these great projects in person!


Have you see the Fab Five and Simple Six patterns by The Quilt Factory? Each pattern turns five or six 1 yard cuts into a darling quilt and this Winter Chill quilt is one of them! Julie Hancock chose six prints from Lella Boutique's Christmas collection, Little Tree, cut one yard of each and pieced this 69" x 69" quilt! Edge-to-edge holly leaf machine quilting by Emily Herrick makes a festive finish! We have kits!

---
Upcoming Sales & Events
Saturday Sampler Tomorrow!
Saturday, November 9th
Doors open at 9:00 a.m. for those registered. First demo begins at 9:15 a.m. and repeats every 30 minutes. Last demo begins at 12:45 p.m.
Remember, you must have last month's finished blocks with you at the shop on the day of Saturday Sampler to receive next month's kit free. Kindly note, there are no exceptions to this rule as stated upon registration.
Marvelous Monday Sale


Monday, November 11th - 25% off

regular price BOOKS & PATTERNS!


Don't forget to stop in and see what's on the porch at an extra deep discount!



Handwork Club
This weekly club is for anyone who would like to work on a hand stitching project while learning new hand stitching skills. We will learn a-stitch-a-week! This is a great opportunity to finish our own projects and relax with a fun gathering of sewing friends every Tuesday from 10:00am - Noon.

It's All About the Wool
Tuesday, November 12th, 1:00 p.m. - 3:00 p.m.


Wool stitchers and wool rug-hookers, UNITE! Join us every 2nd Tuesday to work on your own wool projects and get help when you need it. This is a group where you can continue wool works in progress, learn new wool techniques and make new wool projects. It's a great opportunity to practice your wool skills, relax, and make new friends who love working with wool just as much as you do.




Wrong Price Wednesday
Every Wednesday our pre-cut fat quarters are only $2.25!
Regular Price $3.25.
Time Out at the Wagon
Every Wednesday, 10 a.m. - 4 p.m. in our NEW school house.
Put yourself in Time Out at the Wagon. We all need Time Out from housework, phone calls, and everyday responsibilities. Come to "Time Out at the Wagon" and do just that. Bring a project and sew the day away with friends here at the shop.




Maker's Tote




Saturday, November 16th, 9:00 a.m. - 4:00 p.m.


In this bag class with Shelley Taylor, you'll learn to install a separating zipper and a centered zipper pocket along with other useful bag-making techniques. It comes in two sizes and you can choose which to make. Pockets inside and out make this a perfect bag for organizing portable projects! Patterns and supplies available at the shop. Register now online or in-store. Just a few seats left!



Thank you for supporting your local brick-and-mortar quilt shop!


We feel honored to be part of such a wonderful quilt-making community.



We hope you'll visit us again soon,
Jen and the Girls
at Corn Wagon Quilt Co.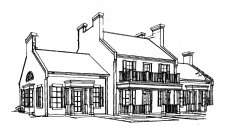 We would love to hear from you!
801-491-3551
https://cornwagonquilts.com/