The joy of this season truly lies within giving. It's one of mankind's most intrinsic ways of showing love. We're born with the desire to share with those we care most about. Think about the way a small child proudly offers a pebble, a shell, a scribble, a hug... the most simple offering in a gesture of kindness. We give with hope of lifting and bringing warmth to others, known and unknown, often as a way to show gratitude. The greatest gifts come from the heart. For many of us makers that means a handmade gift. Whether that be a tasty treat, unique token or something sewn up with love, our gifts tend to reflect the creative spirit within. We hope to help you this holiday season as you seek to give gifts that share your heart. Here are a few ideas from the Corn Wagon to help Santa with his gift list.
Of course as quilters, our first thought is often the gift of wrapping a loved one in a handmade quilt. Oh, if only we could make a quilt for all those on our list! If time and money had no limits, we might just give it a shot! For those quilter's you hold dear, why not give them a quilt kit? It's a gift that offers the satisfaction of creating with our favorite medium - - FABRIC! This adorable quilt has a Christmas feel but these happy snowmen are ready to offer warmth all winter long. The
Snowy Wishes
fabric collection and quilt were designed by Jennifer Pugh, a talented artist who lives right here in Springville, Utah! This one was pieced by Karen Averett and custom machine quilted by Ramona Sorensen. A traditional Irish Chain overlies a subtle pieced buffalo check. Soft greys with winter white snowflakes make this quilt reminiscent the gentle diffused light of a dreamy snowscape. Pick up a kit for a friend or piece this 63" x 81" quilt and share it with someone you love.
Oh! Did someone say FABRIC? All Christmas fabrics by the yard are now 25% off!


No time for piecing but love the idea of giving a quilt? Back in stock, the Merry Little Christmas panel by Lella Boutique is large enough (56" x 74") to simply quilt, bind and give - - or just give! Emily Herrick had fun adding custom quilted details to the one shown above. Speaking of machine quilting, we're still accepting quilts for Christmas but time is running out! Bring those quilts in right away to have them back in time to put under the tree.

How to Paint a Barn Quilt


Saturday, January 18th, 1 - 5 pm

Give the gift of learning a new skill while making memories in class with a friend! Learn how to paint your favorite quilt block into a barn quilt inspired by the folk art finishing techniques of long ago with designer Abby Hicks. Kits will include a 22" sq. planked board, patterns, paints, brushes, pens and finish. You will come away from this class with a finished barn quilt and the know-how to paint your many quilts on wood. Have you noticed the beautiful new Barn Quilts on our shop exterior? Those were painted by Abby! We can't wait to paint some of our own.
Class Fee: $25
due upon registration
+ Required Kit Fee:
$65
payable to Abby Hicks upon arrival at class. Kit includes all supplies necessary
.
Register now online or in-store!
cornwagonquilts.com
Let's face it; quilts are not the right gift for everyone. You'll find something for EVERYONE at the Quilter's Mercantile! Gift ideas galore next door! Something for the guys and the gals, clever gifts for kids of all ages, something sweet or a little bit silly; they've got it at The Merc! Plus the cutest Christmas decor around as you can see above. We LOVE these simple, reclaimed wood and metal nativities! Or continue the Christmas countdown by moving a bottlebrush tree along a numbered block. Help reduce plastic use with clever reusable cotton bowl covers or beeswax wraps. Keep fingers toasty with cute pocket hand warmers. Nostalgic holiday pillows, dishtowels and candles wrapped in ticking or buffalo check... the list goes on. Pick up a quick gift like these unique, reusable Christmas Light Party Cups! Complete with lid and straw, they come wrapped, tagged and ready to make the season Merry & Bright - - AND they're 30% off while supplies last!!!
Sometimes it's a challenge guessing which gift to give.
That's where our gift cards come in handy! You can purchase one in any amount and they are redeemable at both the Quilt Shop and The Mercantile. Now through December 23rd, we're really stepping up our gift card game with
free gifts
. Purchase a gift card valued $50 or more and receive a coupon for a free yard of fabric! OR when you purchase a gift card valued $100 or more receive a Liberty of London Victorian Sewing Box free! This little fabric box is full of sewing joy! Open the lid and see how it fans out to reveal scissors, buttons, a pincushion and more. You even get to choose the color. One gift per customer while supplies last.
---
Upcoming Sales & Events



HOLIDAY HOURS


Corn Wagon Quilt Co. will be CLOSED




Tues, Dec. 24 - Thurs, Dec. 26 for Christmas.


We will close early Tues, Dec. 31st
and remain closed through Wed, Jan 1st
to celebrate the New Year.


Marvelous Monday Sale


Monday, December 9th - 25% off

regular price PRE-CUTS!
Don't forget to stop in and see what's on the porch at an extra deep discount! This month we're offering a great stocking stuffer each week at 30% off!

Handwork Club
This weekly club is for anyone who would like to work on a hand stitching project while learning new hand stitching skills. We will learn a-stitch-a-week! This is a great opportunity to finish our own projects and relax with a fun gathering of sewing friends every Tuesday from 10:00am - Noon.

It's All About the Wool
Tuesday, December 10th, 1:00 p.m. - 3:00 p.m.


Wool stitchers and wool rug-hookers, UNITE! Join us every 2nd Tuesday to work on your own wool projects and get help when you need it. This is a group where you can continue wool works in progress, learn new wool techniques and make new wool projects. It's a great opportunity to practice your wool skills, relax, and make new friends who love working with wool just as much as you do.




Wrong Price Wednesday
Every Wednesday our pre-cut fat quarters are only $2.25!
Regular Price $3.25.
Time Out at the Wagon
Every Wednesday, 10 a.m. - 4 p.m. in our NEW school house.
Put yourself in Time Out at the Wagon. We all need Time Out from housework, phone calls, and everyday responsibilities. Come to "Time Out at the Wagon" and do just that. Bring a project and sew the day away with friends here at the shop.


Saturday Sampler


Saturday, December 14th




Doors open at 9:00 a.m. for those registered. First demo begins at 9:15 a.m. and repeats every 30 minutes. Last demo begins at 12:45 p.m.

Remember, you must have last month's finished blocks with you personally at the shop on the day of Saturday Sampler to receive next month's kit free. Kindly note, there are no exceptions to this rule as stated upon registration.

Thank you for supporting your local brick-and-mortar quilt shop!


We feel honored to be part of such a wonderful quilt-making community.



We hope you'll visit us again soon,
Jen and the Girls
at Corn Wagon Quilt Co.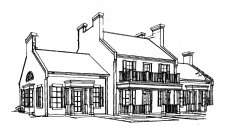 We would love to hear from you!
801-491-3551
https://cornwagonquilts.com/