Merry Christmas Everybody! We're in the midst of the most joyous season of the year and we have truly found joy in helping you prepare your handmade gifts for the holidays. They are sure to be treasured. Thank you for allowing us to take part from the beginning stages of choosing just the right designs to the finishing touches of machine quilting and binding. Now it's time to wrap those loved ones in handmade goodness. We wish you all the merriest in the week ahead!

Our holiday hours are as follows:
We will be CLOSED Tuesday, December 24 - Thursday, December 26 for Christmas.
We will CLOSE EARLY at 4:00 Tuesday, December 31 and remain closed through New Year's Day, Wednesday, January 1. Happy New Year and new decade!
If you requested a quilting service for Christmas delivery, be sure to pick it up before closing Monday!
But before we step away to enjoy the holidays, let's celebrate with a big 30% off Christmas Clearance!

Today and tomorrow all Christmas fabric (fat quarters included!) will be 30% off at the quilt shop AND all Christmas items will be 30% off at the Mercantile!

Grab those last minute gifts or even start collecting for next year while prices are low!
Our own personal "Elf on the Shelf" was spotted in this week's edition of Loungin' with Lexi. Jolly all year long, this girl is truly a bright spot here at the shop! Be sure to catch her every Thursday on our Instagram Stories where she'll fill you in on what's happening at the shop as well as put a smile on your face. You can also catch her on our new Mercantile Instagram account @cornwagonmercantile Be sure to follow!
Yesterday, many of you commented on this beautiful quilt that provided the "shelf" for our Elf. Oh Christmas Tree is as bright as our own happy little elf. Designed by Wendy Williams, this quilt combines modern piecing with traditional wool applique for a striking ode to the season. Pieced by Marianne Michaels and machine quilted by Ramona Sorensen - - We have kits!
Perhaps my favorite Christmas quilt at the shop this season, another unique creation made by Marianne Michaels, the Flocks By Night wall hanging by Wendy Williams is simply delightful! I don't care how cold it is, I just want to dance through that colorful forest with those wooly little sheep! For me it truly captures the magic feeling of the season. As a side note, Emily Herrick informed us that in Scotland, sheep are sometimes known as...are you ready?... sweater pigs! You're welcome!
Loving these Wendy Williams designs? Well, we have something very special in store for you. Coming in 2020, we will begin a block of the month featuring one of Wendy Williams' fantastic quilts! Stay tuned next week for details and a photo of what's to come. It's going to be a good year! We can feel it!
cornwagonquilts.com

Speaking of block of the month... last week I promised you full details on this quilt commemorating the 100th anniversary of women's right to vote in the United States! Introducing the Suffragette Saturday Club!

100 years ago, on August 18, 1920, the 19th amendment of the Constitution of the United States was ratified, giving women the right to vote. Susan B. Anthony, Elizabeth Cady Stanton, Lucy Stone and many other courageous crusaders worked tirelessly to make it possible. We owe them so much!

This tribute quilt acknowledges their efforts, their work and their sacrifice. Each of the six different blocks in the quilt point to the contribution of just one or two women who were active in the suffrage movement. Come and learn who they were and what they did in this block of the month club! We're calling it Suffragette Saturday and we invite you to join this lecture and demonstration every 4th Saturday beginning in January for six months. In the lecture you will learn the stories of these great women. In the demonstration you will learn how to construct the blocks. Then, on Tuesday, August 18th, celebrate the 100th anniversary of the women's right to vote at a special trunk-show and sewing night!

Did you know that the women who worked in the silk-worm factories in Utah gifted Susan B Anthony an entire bolt of black silk from which she made a dress still on display today? 6,000 women listened to the last speech she gave in Utah. Come and learn more! Because of them...



A $20 non-refundable registration fee holds monthly kits in your name and includes the pattern for this unique 54" x 54" quilt designed by Nancy Nielson exclusively for this program. This block of the month is a six month commitment with an optional free trunk show celebration on the date of the centennial, August 18th! Each month's kit will be $20 (incl. tax) due upon pick up. Kits will include fabrics to piece the top. Binding and backing are not included. Please note that the quilt on display and pictured here were pieced using fabrics from Nancy's personal collection. Fabrics in kits will vary from those in the sample quilt but will closely replicate the overall style and color scheme as shown. Each monthly kit will be available for pick-up at the shop the fourth Saturday of each month through June 2020. We also offer the option of registering for the lecture/demo and pattern only (without kits) for $35, for those who would prefer to choose their own fabrics. Look for both registration options on our website or stop by the shop for more information.

---
Upcoming Sales & Events
Marvelous Monday Sale


Monday, December 23rd - 25% off

ONE CUT OF REGULAR PRICE FABRIC!


Don't forget to stop in and see what's on the porch at an extra deep discount!


Thank you for supporting your local brick-and-mortar quilt shop!


We feel honored to be part of such a wonderful quilt-making community.



We hope you'll visit us again soon,
Jen and the Girls
at Corn Wagon Quilt Co.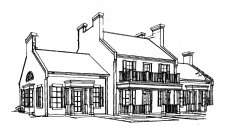 We would love to hear from you!
801-491-3551
https://cornwagonquilts.com/