Skip Navigation
Website Accessibility
Bring on the New Year! New Block of the Month for 2020.

Here we go! Sewing our way into a whole new decade! We hope you are all recovering well from a very merry Christmas and looking forward to the New Year ahead. So, how do you celebrate a new decade? Delicious food? Big party with a count-down and confetti? Music? Fireworks? If fabric were a celebration, we know exactly what it would look like. Confetti & Blossom Ombre by V & Co... every bolt's a party! Pull together the full spectrum and you've got a rager! We have both collections currently in stock. Another bash for your fabric stash, a brand new bold selection of batiks is in the house! Bold color isn't the only reason to cheer for the Quiltessential batiks by Anthology (shown below) - - it's a full range of small prints worthy of a soiree! And like a package of party streamers, these mini-print batiks are available in a tube of 2 1/2" strips called Candy Roll-Ups! Wrap me up in a quilt made from these beauties and put me on the couch with a good book... that's my kind of party!
Centered above our cutting table upstairs you'll find this party of a quilt coordinated by Emily Herrick. She also pieced and quilted this bold, modern throw quilt. Like a festival of fireworks,
Color Burst
is a pattern found in the book,
Beyond the Block: Modern Patchwork Projects Inspired by Log Cabin Blocks
edited by Jodi Butler. This great book will introduce you to 15 different quilt designers who will show you how to take the traditional log cabin block in new directions with instructions for 15 unique quilts. We have books and kits currently in stock! Next time you visit, be sure to wander upstairs to experience more from our modern collection including new fabrics from Carolyn Friedlander, Alison Glass, Anna Maria Horner, Kaffe Fasset, Uppercase, Ruby Star Society and Cotton+ Steel.

New Block of the Month for a New Year! We are excited to feature one of Wendy Williams' colorful works of art as a block of the month beginning March 1st. This ten-month program is dedicated to making the bright and beautiful Around the Corner quilt shown above. Stretch your quilting skills as you learn wool applique, needle turn applique, foundation applique, paper piecing, seminole piecing, flying geese and curved piecing. Join us for this intermediate, skill building block of the month. Space is limited. A $10 sign-up fee is due upon registration. Monthly kits will be $44.99 per month due upon pick-up. A monthly shipping option is available for an additional charge. Monthly kits curated by Marianne Michaels will include the pattern plus all cottons and hand-dyed, felted wools necessary to complete the top for this incredible 86" x 86" masterpiece. Threads are not included. A class is included every third Tuesday here at our school house from 1:00 - 2:00 each month where Marianne will demo the techniques used and you can ask questions and get help as the program continues. Please contact the quilt shop to register by calling 801-491-3551 or come in and see us!
cornwagonquilts.com

Keeping it short and sweet this morning as we hope you are in the midst of a continued holiday break - - perhaps you're even doing a bit of sewing to unwind? Be sure to add our upcoming Open House to your calendar when we will release our new class schedule, showcase new samples and offer Open House discounts the second weekend in January! Also, please note our New Year holiday hours below. Happy 2020 to you all!
---
Upcoming Sales & Events
Marvelous Monday Sale


Monday, December 30th - 25% off

regular price KITS!


Don't forget to stop in and see what's on the porch at an extra deep discount!






HOLIDAY HOURS


We will close early at 4:00 p.m. Tuesday, December 31st
and remain closed through Wednesday, January 1st, 2020 to celebrate the New Year.



Open House




Thursday, January 9 - Saturday, January 11


Visit during our Open House to pick up a copy of our new class schedule and see new project samples through out the store. While you're here, take advantage of special Open House discounts!

Thank you for supporting your local brick-and-mortar quilt shop!


We feel honored to be part of such a wonderful quilt-making community.



We hope you'll visit us again soon,
Jen and the Girls
at Corn Wagon Quilt Co.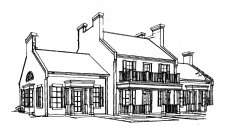 We would love to hear from you!
801-491-3551
https://cornwagonquilts.com/