Open House Going on Now! More Block of the Month Clubs than ever before!

We invite you join us at the shop this weekend for our Open House where you can pick up a copy of our new class schedule. With more than 30 class opportunities, we have something for everyone; from Beginning Quilting to more advanced techniques such as Lonestar Theory Give a new skill a try such as Wool Applique, Primitive Rug Hooking, or Painting a Barn Quilt. Choose from six different bag classes of varying skill levels and styles all taught by "bagineer," Shelley Taylor! Or give the EasyPiecing Grid a try with your choice of three different projects taught by grid expert, Heather Dunn! Or how about starting a new block of the month for the New Year?! We are offering more block of the month programs than ever before! We're so excited about them that I'm going to include each right here in this email! Take a look and see which one (or two... or three) catches your fancy! We hope you'll come in for a visit this weekend and see these beautiful projects in person. You can take advantage of Open House discounts through Saturday (01/11) like 10% off individual class fees (BOMs and events excluded), 20% off class supplies and 25% off one item of your choice!
As you walk through our front door, you will be greeted by this celebratory block of the month quilt honoring women who greatly influenced the 19th amendment granting women the right to vote. August 18, 2020 will mark 100 years since that great event opened the door for women's voices to be heard across the nation. Each of the six different blocks in the quilt point to the contribution of just one or two women who were active in the suffrage movement. Come and learn who they were and what they did in this block of the month club! We're calling it Suffragette Saturday and we invite you to join this lecture and demonstration by Nancy Nielson every 4th Saturday beginning in January for six months. In the lecture you will learn the stories of these great women. In the demonstration you will learn how to construct the blocks. Then, on Tuesday, August 18th, celebrate the 100th anniversary of the women's right to vote at a special trunk-show and sewing night! $ 20.00 registration fee includes this exclusive pattern by Nancy Nielson. Additional $20/month (incl tax) for kits due day of classes. Or if you would prefer to use your own fabrics, You may register for $35 and receive the pattern and attend the lecture without kits and without a monthly fee. Kits are limited and we expect this program to fill quickly so don't delay! Celebrate Women's Right to Vote with us in 2020!

Friendly Jack-o-lanterns are cleverly costumed and ready for a Haunting Halloween in this wonderful wool applique quilt by Buttermilk Basin. This ten-month program will provide you with one or two blocks each month complete with patterns, cotton backgrounds and hand-dyed, felted wool for applique for this 61" x 71" quilt top. Threads not included. You will need to be familiar with basic wool applique skills to make this quilt as there is not a class included in this block of the month. Simply pick up your kit after the 1st of each month here at the shop. Shipping is available for an additional fee. Registration Fee: $10 Monthly Kits: $32.99/month for 10 months available February 1, 2020.
Every other Monday – Feb 3 & 17; Mar 2, 16 & 30; and Apr 13 & 27 - 10:00 a.m. to 1:00 p.m. Lori Holt's Vintage Housewife Sew Along features her latest fabric collection, Vintage Happy 2. House-wifely duties from days past, pieced and appliqued in Lori's signature style, are guaranteed to bring back fond memories of home. Added lace, buttons and vintage trim make this quilt extra fun! Now's your chance to reserve a kit and a seat in the club! Come every other Monday to learn tips, tricks and good advice while spending the morning with friends sewing this nostalgic 74" x 82" project.
Leader
: Karen Averett &Chris Chamberlain.
Level: Experienced beginner and up.
Club Fee: $20 will reserve a kit in your name and a seat in the club.
Kit Price: $249 due in full before first class.

2nd Monday of each month beginning February 10th – Noon to 1:00 p.m. OR 3rd Thursday of each month beginning February 20th – 6:00 – 7:00 p.m.
This exclusive new block of the month club is unique in that you will be able to choose your own fabric and your own setting. Your finished quilt will be one of a kind! We will focus monthly demonstrations on learning several techniques for making HSTs (half square triangles AKA Happy Sexy Triangles) while piecing 14 specialty blocks made completely of HSTs . You can coordinate your quilt using three or four colors or it can be scrappy (example: several different reds would count as one color). Then to make it even more personal, there are three fabulous settings to choose from! Your monthly class dues will include an allowance of $215.00 total on a gift card to use at the shop for fabric and supplies that YOU get to choose! You will learn many tips and tricks for finishing as you attend nine demo sessions and master the art of HSTs! Choose afternoon or evening sessions! Instructor: Janet Hansen Level: Experienced beginner and up.
Registration Fee: $50.
Monthly Class Fees: $35 for 8 months. $20 for 9th month. Please see our website for complete program details.

2nd Monday of each month for 10 months beginning Feb 10th – 5:30 to 6:30 p.m.
This perfectly beautiful Tannenbaum quilt by Laundry Basket Quilts will look great in your home alongside your Christmas Tree! This is a block of the month where you will purchase your complete kit up front then receive your instructions monthly for each row on the tree as we go along. For those sections with applique, you will be able to decide if you want to purchase laser cut applique pieces to iron on and stitch with your machine or if you would like to cut and applique your own way. Finished quilt is 46.5" x 64.5"
Instructor:
Chris Chamberlain.
Level: Experienced beginner and up.
Club Fee: $20 will reserve a kit in your name and a seat in the club.
Kit Price: $134.99 due in full before first class.
We are excited to feature one of Wendy Williams' colorful works of art as a block of the month beginning March 1st. This ten-month program is dedicated to making the bright and beautiful Around the Corner quilt. Stretch your quilting skills as you learn wool applique, needle turn applique, foundation applique, paper piecing, seminole piecing, flying geese and curved piecing. Join us for this intermediate, skill building block of the month. Space is limited. Shipping is available for an additional fee. Registration fee: $10.00 Monthly Kits: $44.99/month for 10 months, available March 1, 2020.


2nd Wednesday of each month – Jan 8th, Feb 12th, Mar 11th & Apr 8th - 6:00 to 8:00 p.m.

From Border Creek Station comes the Quilter's Inspiration Mystery Quilt! Like years past, we can promise you'll love the beautiful quilt you will finish as part of our Second Wednesday Club. This queen size (92" x 92") quilt project offers the chance to choose between two Moda fabric collections. For a beautiful navy and butter colored classic look you may choose Memoirs by 3 Sisters or for a fresh modern look, you may choose Breeze by Zen Chic. Class meetings will include block demos, delicious refreshments, recipes, show-and-tell and lots of fun with quilting friends! Instructors: Marsha Harward & Chris Chamberlain. Level: All skill levels.
One-Year Membership Fee: $35 (Returning members: $20).
Kit Price: $208.93 (incl. tax). Only a few kits left so don't delay! It's not too late to join this club with longstanding tradition here at the Corn Wagon.
cornwagonquilts.com
---
Upcoming Sales & Events
Saturday Sampler Tomorrow!
January 11, 2020
Doors open at 9:00 a.m. for those registered. First demo begins at 9:15 a.m. and repeats every 30 minutes. Last demo begins at 12:45 p.m.
Remember, you must have last month's finished blocks with you at the shop on the day of Saturday Sampler to receive next month's kit free. Kindly note, there are no exceptions to this rule as stated upon registration.
Marvelous Monday Sale


Monday, November 11th - 25% off

regular price BOOKS & PATTERNS!


Don't forget to stop in and see what's on the porch at an extra deep discount!



Handwork Club
This weekly club is for anyone who would like to work on a hand stitching project while learning new hand stitching skills. We will learn a-stitch-a-week! This is a great opportunity to finish our own projects and relax with a fun gathering of sewing friends every Tuesday from 10:00am - Noon.


Wrong Price Wednesday
Every Wednesday our pre-cut fat quarters are only $2.25!
Regular Price $3.25.
Time Out at the Wagon
Every Wednesday, 10 a.m. - 4 p.m. in our NEW school house.
Put yourself in Time Out at the Wagon. We all need Time Out from housework, phone calls, and everyday responsibilities. Come to "Time Out at the Wagon" and do just that. Bring a project and sew the day away with friends here at the shop.




How to Paint a Barn Quilt




Saturday, January 18th, 1:00 p.m. - 5:00 p.m.


Learn how to paint your favorite quilt block into a barn quilt inspired by the folk art finishing techniques of long ago with designer Abby Hicks. Kits will include a 22" sq. planked board, patterns, paints, brushes, pens and finish. You will come away from this class with a finished barn quilt and the know-how to paint your many quilts on wood. Just a few seats left!



Thank you for supporting your local brick-and-mortar quilt shop!


We feel honored to be part of such a wonderful quilt-making community.



We hope you'll visit us again soon,
Jen and the Girls
at Corn Wagon Quilt Co.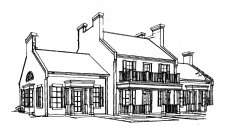 We would love to hear from you!
801-491-3551
https://cornwagonquilts.com/