Skip Navigation
Website Accessibility
EasyPiecing? Sign me up! Three EasyPiecing Grid Classes to Choose From.

It's called the EasyPiecing Grid for a good reason. Often we stare at quilts made from tiny squares and wonder how long it took - what pains were suffered - in the piecing of such a masterpiece. With jaw gaping we utter, "I could never..." Oh, but you could! Carmen Geddes of TenSisters Handicraft has developed a method that makes piecing those tiny square scraps a breeze! It's called the EasyPiecing Grid. A grid is printed on a very lightweight, iron-on interfacing available in three sizes (1", 1.5" and 2" squares). It will help you create panels of squares that are much like putting together large puzzle pieces. It's super fun! You'll be surprised at how versatile and forgiving this method is especially considering your finished quilt top will have perfectly nesting corners! Would you believe it if I told you it's done without pinning? The end result is a sturdy yet soft quilt top that lays nice and flat. Check out Carmen's quick demo to see how it happens. It truly is easy piecing! We have the EasyPiecing Grid available by the yard or in pre-cut packages as well as four fabulous books full of patterns that use this slick technique. Better yet, we have three different classes on our schedule taught by Heather Dunn where you'll have step by step guidance!

When Heather walked through our door smiling over the prettiest pile of patchwork, I immediately fell in love with her Piccadilly Squares quilt. The colors, the classic design and above all, the quality is quilt perfection. You can learn to make this traditional, on-point quilt in a non-traditional way here at our School House with Heather Dunn in a two-part class, March 12 and 19, 1100 a.m. - 2:00 p.m. The $50 class fee includes both class sessions. That's a total of 8 hours of instruction and sewing time with an EasyPiecing pro! You can register now online or in-store. All supplies are available here at the shop. Did you know you can receive 20% off all your regular price class supplies here at the shop? Plus, you get 20% off purchases while in class!

Before I show you more of Heather's beautiful quilts, I'd like to introduce you to one of the sweetest quilters you'll ever meet. Heather Dunn has been sewing and quilting for many years. She loves fabric and especially enjoys designing her own quilts. Teaching is definitely a passion of hers and teaching quilting is at the top of her list! She is a mother of five incredible young adults and a new son-in-law. She currently lives in Eagle Mountain with her husband. Heather works closely with Carmen Geddes of TenSisters Handicraft, creator of the EasyPiecing Grid. Making quilt samples you'll find within the pages of TenSister's latest pattern book, Heather has become an expert with the EasyPiecing Grid technique. We are honored to have three of her lovely heirloom quilts on display at the shop. Come see her work in person and sign up to learn this clever technique from this talented quilt maker!

You can make this 80" x 88" traditional Boston Commons quilt in a fun, fast, and accurate way! You'll use EasyPiecing Border Panels to create your on-point heirloom. With this design, you can choose each row to be a different fabric, or repeat your favorites! Below, Carmen and Heather are holding another example of the Boston Commons quilt using different fabrics pieced by Carmen Geddes. As you can see, this is a pattern you will have fun with as you create your own unique layout! Heather's excited to share with you just how easy it is to piece these 2" finished squares in at our School House, April 9 and 16, 11:00 a.m. - 2:00 p.m. You can register here or in-store.

Coming right up, February 6 and 13, 11:00 a.m. - 2:00 p.m., This
Vintage Charm
quilt (below) is an excellent project for beginners using the EasyPiecing Grid. Learn how to
turn your lovely scraps into a beautiful 52" x 52" quilt top with Heather. Why not sign up for all three EasyPiecing classes and perfect your piecing skills while busting through your scrap stash! You'll be thrilled with your perfectly pieced quilt tops and be excited to look for more ways to use the grid method.


Come See What's New at the Merc!

Something fresh and new after the Holidays is always a good thing. And we're doing just that at the Quilter's Mercantile where fresh new things are arriving daily. Come check it out! Bring a friend and sit for a spell while you try one of our fresh new sugar cookies. They're soooooo good!
The address is 375 S. 300 E. directly behind the quilt shop.


cornwagonquilts.com
Celebrate Women and the Right to Vote with us at Suffragette Saturday! This exclusive block of the month designed and taught by Nancy Nielsen will take place every fourth Saturday at 10:00 a.m. beginning January 25th. Each month we will learn how to piece a new block as well as learn about women who have diligently worked toward women's right to vote in the United States as we look forward to the centennial of the 19th amendment, August 18, 2020. On that date we will celebrate with an evening trunk show and sewing night for those registered. $20 registration fee holds your seat in the club. Six $20 monthly block kits will include the pattern and fabric to piece these symbolic blocks. OR if you would prefer to select your own fabrics, you may register for the pattern and lectures only for $35. Find both options on our website or visit us at the shop and see this patriotic beauty in person.
---
Upcoming Sales & Events
Marvelous Monday Sale


Monday, January 20th - 25% off

regular price MINKY & CUDDLE FABRICS!


Don't forget to stop in and see what's on the porch at an extra deep discount!



Handwork Club
This weekly club is for anyone who would like to work on a hand stitching project while learning new hand stitching skills. We will learn a-stitch-a-week! This is a great opportunity to finish our own projects and relax with a fun gathering of sewing friends every Tuesday from 10:00am - Noon.


Wrong Price Wednesday
Every Wednesday our pre-cut fat quarters are only $2.50!
Please note, the regular price of fat quarters has increased to $3.50 each as fabric costs continue to increase.
Time Out at the Wagon
Every Wednesday, 10 a.m. - 4 p.m. in our NEW school house.
Put yourself in Time Out at the Wagon. We all need Time Out from housework, phone calls, and everyday responsibilities. Come to "Time Out at the Wagon" and do just that. Bring a project and sew the day away with friends here at the shop.


Thread Dispenser Sewing Case 2.0
Thursday, January 23rd - 1:00 - 5:00 p.m.
You'll have no more tangled jumbles of thread when you use this clever thread case! Special slots with ultra-suede in each pocket enable you to easily thread a needle without removing the spools from their pockets and keep everything neat as a pin. See-through pockets hold up to 48 spools! A larger pocket holds scissors, needles and other supplies. Bonus: there is even a pattern for a small case to take on the go! $25 class fee. Pattern and supplies purchased separately.

Thank you for supporting your local brick-and-mortar quilt shop!


We feel honored to be part of such a wonderful quilt-making community.



We hope you'll visit us again soon,
Jen and the Girls
at Corn Wagon Quilt Co.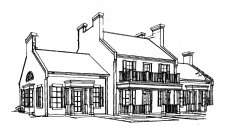 We would love to hear from you!
801-491-3551
https://cornwagonquilts.com/