If you look up the word creative in the dictionary, you'll find a picture of this man...


His name is Ben Behunin and we really want you to meet him. We first met Ben in our search for unique gifts to offer at our Quilter's Mercantile. Shannon White spotted his pottery pin bowls and knew they were a quilter's must-have! She scheduled an appointment to visit his pottery studio where we found ourselves surrounded by clever creations. Ben has creative spirit coming out of his ears, filling his studio, and rolling it's tendrils out into the yard reaching passers by, friends and strangers alike, welcoming them into his world of inventive expression.
Ben could write the book on The Secrets of Creating an Artful Life. Oh, wait! He has!
Well-known for his original pottery designs, Ben is also the author of several books including
Remembering Isaac
and
Authentically Ruby
but his talent doesn't stop there. He dabbles in artisan bread-making and more recently, porridge... You heard me right. He packages the best dang porridge you've ever tasted and it's appropriately labeled,
Potter's Porridge.
Come give it a try!
You are cordially invited to...

An Evening with Ben: Potter, Poet, Writer, Magic Bean Buyer.
Friday, March 13, 2020 at the Corn Wagon Mercantile, 6:30 - 8:30 p.m.
We are honored to have Ben join us for a Friday evening at the Corn Wagon Quilter's Mercantile where he will be happy to do a reading, perhaps talk about balancing pottery and writing and spend some time signing books (in exchange for advice on raising teenagers). Did I mention his wit is as quick and clever as his creativity? Case in point:
The Guardian of the Sewing Room

"Inspired by the petroglyphs of Southern Utah's Capitol Reef, as well as other glyphs from around the world, this guardian is designed to protect your creative space from all frequencies of negativity, allowing creativity to flow freely. With the warmth of the sun in her belly, her hair teased up like a mad-woman, and donning her favorite, non-restrictive dress, your guardian will help you go strong all day, forget about time and responsibilities, and cut through fatigue like a new blade on your rotary cutter. Guaranteed to offer whimsy and good mojo to your sewing room for years to come."
Now, tell me you don't know a quilter who needs a Guardian for their sewing room!
We all need one! These little clay darlings are about the size of your hand and they're sure to put a smile on your face every time you walk into your sewing room.
Oh, if I could only share all of Ben's incredible work with you here. You'll find more hand thrown pottery by Ben at the Quilter's Mercantile including his magnetic pin bowls that originally won our hearts. We even have his books available to purchase! Pick one up and bring it with you the evening of March 13th for an autograph! In the mean time, visit Ben's website
potterboy.com
or follow him on Instagram @niederbippboy for a healthy dose of inspiration.
NEW Fabrics from Robert Kaufman

I've been so excited for these to come through our door! We now carry Essex Yarn Dyed and Homespun fabrics. Hooray! These beautiful cotton/linen blends offer subtle, earthy color in classic linen style with a surprisingly soft hand. Some even have a metallic thread for a hint of sparkle! Anna Graham of Noodlehead has a gorgeous new fabric collection. Driftless (shown left) is overprinted on Essex and it's SO GOOD! Perfect for making quilts, bags and even clothing!


Photo: Noodlehead




cornwagonquilts.com
The weather's been a bit dreary and drizzly here in Springville but inside the Corn Wagon you'll find
Everything's Coming Up Rainbows.
Indeed, that's the name of this great quilt pieced by Lynette Christensen and machine quilted by Emily Herrick. Lynette pulled together a fantastic palette using a mix of modern prints including several from the
Alma
collection from Ruby Star Society. We have kits for this 70" x 90" quilt top at the shop! The pattern by Krista Fleckenstein can be found in the book,
Modern Quilts from the Blogging Universe.
Registration is now open for our NEW wool block of the month!
Friendly Jack-o-lanterns are cleverly costumed and ready for a Haunting Halloween
in this wonderful wool applique quilt by Buttermilk Basin. This ten month program will provide you with one or two blocks each month complete with patterns, cotton for backgrounds, blocks and borders, plus hand-dyed, felted wool for applique to make this 61" x 71" quilt top. Threads not included. You will need to be familiar with basic wool applique skills to make this quilt as there is not a class included in this block of the month. Simply pick up your kit after the 1st of each month (beginning February 1st) here at the shop. Shipping is available for an additional fee. $10.00 sign-up fee due upon registration. $32.00 per month for 10 months due upon kit pick-up each month. Space is limited so don't wait to sign up online or in-store! Take a closer look at a few of the blocks you'll enjoy stitching.

---
Upcoming Sales & Events





Suffragette Saturday Tomorrow!




Saturday, January 25th 10:00 a.m.


It's time for our first gathering as we celebrate the centennial of the 19th Amendment granting women the right to vote! Lecture and demo begin at 10:00 a.m. in our School House for those registered for this exciting new block of the month by Nancy Nielsen. It's not too late to register online or in-store! We still have a few seats left!

Marvelous Monday Sale


Monday, January 27th - 25% off

regular price FLANNEL!


Don't forget to stop in and see what's on the porch at an extra deep discount!



Handwork Club
This weekly club is for anyone who would like to work on a hand stitching project while learning new hand stitching skills. We will learn a-stitch-a-week! This is a great opportunity to finish our own projects and relax with a fun gathering of sewing friends every Tuesday from 10:00am - Noon.


Wrong Price Wednesday
Every Wednesday our pre-cut fat quarters are only $2.50!
Regular Price $3.50.
Time Out at the Wagon
Every Wednesday, 10 a.m. - 4 p.m. in our NEW school house.
Put yourself in Time Out at the Wagon. We all need Time Out from housework, phone calls, and everyday responsibilities. Come to "Time Out at the Wagon" and do just that. Bring a project and sew the day away with friends here at the shop.
Charming Charm Square Quilt
Tuesday, January 28th 1:00 - 4:00 p.m.
Instructor: Tami Johnson

This Charming quilt can be made in three sizes. A charm pack and yardage for sashing and border makes a perfect baby quilt. Two charm packs plus yardage makes a lap quilt. For those who like some extra length choose three charm packs and yardage and you have the perfect quilt to tuck under your chin and over your toes! Don't let the charming scalloped top and bottom border frighten you. Register now online or in-store.


Ginger Bag
Thursday, January 30th 1:00 - 5:00 p.m.


Instructor: Shelley Taylor



Ginger is a trendy, medium crossbody bag featuring a flap closure, exterior zipper pocket, adjustable crossbody strap, and interior slip pocket. If you like hands free shopping, then come make Ginger! Designed by Sallie Tomato for beginning bag makers, this darling bag finishes 11" wide, 10" high, and 3" deep. Register now online or in-store.





Thank you for supporting your local brick-and-mortar quilt shop!




We feel honored to be part of such a wonderful quilt-making community.



We hope you'll visit us again soon,
Jen and the Girls
at Corn Wagon Quilt Co.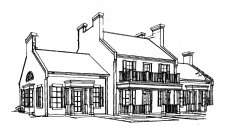 We would love to hear from you!
Corn Wagon Quilt Co: 801-491-3551
Corn Wagon Too - Quilter's Mercantile & Retreats: 801-491-3552
https://cornwagonquilts.com/