It is with much excitement and sincere gratitude that we share the news...
Corn Wagon Quilt Co. has been chosen as one of 10 shops from across North America to be featured in the Spring/Summer 2020 issue of Quilt Sampler magazine, published by Better Homes & Gardens! The issue will be available on newsstands (and here at the shop) May 1, 2020. Quilt Sampler, published twice a year, has been profiling North America's top quilt shops since 1995. Corn Wagon Quilt Co. was featured previously in 2003. It is uncommon to be recognized a second time, so you can imagine our elation at being included as an encore shop. When first featured we filled only a portion of our current brick establishment. Now Corn Wagon fills two beautiful buildings to the brim with quilting goods and services, classes, retreats and, our newest addition, the Quilter's Mercantile. Quilt Sampler magazine has noted our efforts to push the art of quilting to new heights and encourage our incredible community of makers to stretch their talents and find joy in their craft. We couldn't be more thrilled by this honor.
Last November, we welcomed a delightful photography team and enjoyed interviews with the folks at
Quilt Sampler
for what will be a multi page profile that will appear in the magazine. Our own Ramona Sorensen designed, pieced and quilted an original quilt using a fabric selection curated by Jen Tanner that will be included in the article along with instructions. You will find nine more fantastic quilt shops from across North America, each with their own original quilt pattern, in this special publication arriving in May.
As stated by
Quilt Sampler
magazine, "The art of quilting has changed dramatically since the days of quilting bees in church basements, and quilting is experiencing a major renaissance. A Quilting Consumer Insights study completed by
American Patchwork & Quilting
magazine reports that the U.S. quilting market is composed of 4.2 million avid quilters. Further research shows that readers of
American Patchwork and Quilting
spend an average of $1,165 per year on quilting supplies and complete nearly 11 projects per year". Wow! What a movement! We are incredibly grateful to take part and wish to thank you all for your support as we work together to make this quilting movement a success.
We have you to thank for our success over the years. We sure do love our customers! Isn't t

his quilt is an excellent way to show some love!

Designed by Wendy Williams, pieced and appliqued by Marianne Michaels and quilted by Ramona Sorensen, the Pieces of My Heart quilt is a passionate burst of vibrant hearts. We have patterns and kits including cottons for modern piecing and wools for applique. You'll find this beauty front and center at the quilt shop just in time for Valentine's Day, ready to show the love. Come see us soon and discover more quilt love!

Vintage Housewife Sew Along
Monday, February 3rd, 10:00am - 1:00 pm
Seats and kits are still available! Come sew along with us as we follow Lori Holt's latest blog Sew Along! House-wifely duties from days past, pieced and appliqued in Lori's signature style, are guaranteed to bring back fond memories of home. Added lace, buttons and vintage trim make this quilt extra fun! Now's your chance to reserve a kit and a seat in the club! Join us every other Monday beginning Feb 3rd for tips, tricks and good advice while spending the morning with Karen Averett sewing this nostalgic 74" x 82" project. $20 non-refundable reservation fee will reserve a kit in your name and hold your seat in the club. Kit purchased separately for $249.00 will include fabric for quilt top and binding, Simple Shapes templates, lace and vintage trim. Interfacing, buttons and sewing supplies sold separately. Register now online or in-store!
The Vintage Housewife pattern is a free download available now on Lori Holt's blog https://beeinmybonnetco.blogspot.com/


cornwagonquilts.com
Tamara Johnson is a master when it comes to Lonestar quilts. You may recognize this beautiful quilt from the Springville Museum of Art Quilt Show last summer. It is currently hanging here at the shop and it's even more perfect in person!

Are you intrigued by the beauty and complexity of Lonestar quilts? Tami is excited to share her theory and technique with you in our three-part Lonestar class!


In class one of this three-class series, you will learn how color placement effects the Lonestar design, draft your color design options and practice the mathematics that will enable you to create a Lonestar specific to your desired design and size as well as determining the yardage required for your personalized Lonestar.


Classes two and three will be spent cutting, pinning, sewing, and pressing. Followed by more cutting pining, sewing and pressing! You will learn the techniques to create and complete your beautiful design accurately.
Choose from Tuesday or Saturday sessions as shown below.
$85 class fee includes all three sessions.
Supplies purchased separately. Enjoy 20% off your class supplies here at the shop!
Tue, Feb 4; Tue, Mar 3; & Tue, Apr 7, 1:00 pm to 4:00 pm
OR
Sat, Feb 8; Sat, Mar 7; & Sat, Apr 4, 2:00 pm to 5:00 pm
---
Upcoming Sales & Events
Marvelous Monday Sale


Monday, February 3rd - 25% off

regular price WOOL!


Don't forget to stop in and see what's on the porch at an extra deep discount!



Handwork Club
This weekly club is for anyone who would like to work on a hand stitching project while learning new hand stitching skills. We will learn a-stitch-a-week! This is a great opportunity to finish our own projects and relax with a fun gathering of sewing friends every Tuesday from 10:00am - Noon.


Wrong Price Wednesday
Every Wednesday our pre-cut fat quarters are only $2.50!
Regular Price $3.50.
Time Out at the Wagon
Every Wednesday, 10 a.m. - 4 p.m. in our NEW school house.
Put yourself in Time Out at the Wagon. We all need Time Out from housework, phone calls, and everyday responsibilities. Come to "Time Out at the Wagon" and do just that. Bring a project and sew the day away with friends here at the shop.
Saturday Sampler
Saturday, February 8th
Doors open at 9:00 a.m. for those registered. First demo begins at 9:15 a.m. and repeats every 30 minutes. Last demo begins at 12:45 p.m.
Remember, you must have last month's finished blocks with you at the shop on the day of Saturday Sampler to receive next month's kit free. Kindly note, there are no exceptions to this rule as stated upon registration.
An Evening with Ben Behunin
You are cordially invited to...

An Evening with Ben: Potter, Poet, Writer, Magic Bean Buyer.
Friday, March 13, 2020 at the Corn Wagon Mercantile, 6:30 - 8:30 p.m.
No registration necessary. Please join us!


Thank you for supporting your local brick-and-mortar quilt shop!


We feel honored to be part of such a wonderful quilt-making community.



We hope you'll visit us again soon,
Jen and the Girls
at Corn Wagon Quilt Co.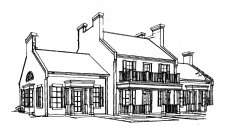 We would love to hear from you!
801-491-3551
https://cornwagonquilts.com/