Skip Navigation
Website Accessibility
Market Review: Quilt-inspired trends & must-haves coming to the Merc!

We recently returned from a whirlwind of a trip to the Las Vegas Home & Gift Market. Honestly, Shannon, Emily and I are still recovering from being submerged in inspiration for a solid 72 hours. So much to see! So many good finds as we narrow our search for just the right quilt-inspired must-haves for you to find at our Mercantile. The creativity was flowing as we developed some fun new ideas that will be unique to Corn Wagon Quilt Co. Our hope is to offer some everyday goods that reflect your love for quilting as well as gift items for all your friends. It was like a giant game of eye-spy and guess what - - we were successful in finding things you're going to LOVE!
If you are unfamiliar with the World Market Center in Las Vegas, let me explain a few things. This market is comprised of three buildings, each with sixteen floors, plus two pavilions showcasing the latest home trends. We made it through five floors and one pavilion and we were exhausted. From furniture and lighting to seasonal decor and gourmet specialties; everything is staged to inspire retailers as they place orders. Wow, is it fun! So what did we see that made us smile and think of our quilt-making friends back home? Let me show you a few of my favorites.
We fell in love with these handmade metal ornaments! Scissors, spool of thread, even a cute sewing machine. While they're meant for the Christmas tree, these demand a perennial place in the sewing room. SEW CUTE! Quilt blocks "pieced" of wood make timeless wall art. Add more hints of quilt love to your home with hand woven picture frames. Perhaps one of the most clever quilt-inspired finds; rolling pins! Give your shortbread & cookies a quilted look using these laser-carved kitchen tools. You'll want to store it where you can admire it's beauty when it's not busy making something delicious!

Living in Utah, The Beehive State, we're always on the lookout for bees. Lucky for us, they are a huge trend this year! This darling line of useful goods is just one of several unique collections we'll be bringing to the Merc in the near future each featuring pouches for your notions, reusable water bottles to have handy by your machine, tins, notebooks, enamel pins and more! They're going to BEE SEW FUN with the new bee fabric collections at the quilt shop.

Another trend we were happy to find through out the market, handmade items with a genuine folk art feel. Wall art made of hand printed wood blocks "pieced" together, shares a loving message as does this hand braided heart stitched to a throw pillow (Maybe a tutorial on how to make your own is in order?). Hand embroidered song lyrics (some by the Beatles, Hendrix, Led Zeppelin & Louis Armstrong) were super cool displayed in giant embroidery hoops. And we were in awe of these appliqued pop culture portraits! While they won't be making an appearance at the Merc, we had to share them with you. They were incredible! We assured the artist that she is indeed a quilter at heart.
Of course we are always on the lookout for new, innovative fabrics and we found some!
Splash Fabric
is "not your grandmother's oil cloth." Seriously this fabric is magic! It has an incredibly soft hand yet is waterproof, sturdy and washable! We especially love that it is made in an environmentally responsible way. The Seattle based designer has some great free sewing patterns on her
website
for totes, tablecloths, aprons and bibs all using this fantastic new fabric coming to Corn Wagon this spring.
So how would I summarize the market trends showcased? Neutrals were king. Hues ranging from charcoal to taupe to sand, earthy neutral tones you would find in a handful of pebbles were the foundation of nearly every vignette. Interest was created with lots of heavy texture. Handmade and raw goods were glamorized with a bit of gold metallic or beaded shimmer. Words. Quotes in creative typeface and hand lettering were EVERYWHERE, accenting both casual and more glamorous spaces all with uplifting notes of mindfulness and kindness. Environmental consciousness was the theme throughout with reusable water bottles, Swedish dishcloths, reusable straws (we found unbreakable glass straws to be the best) and a general focus on goods that protect the planet and give back to those who inhabit it.
Upon arriving back at the shop, I spotted two new quilts that would have fit right in at market! Made by adding a simple border to a giant digital panel by Sweetwater of Moda, Emily Herrick quilted this throw quilt with modern vines. It brings a heartfelt message anyone can appreciate. We think it would make an excellent Valentine gift to wrap a loved one in. We have a quick kit here at the shop including the panel, borders and binding so you can whip one up in a flash!
Another quick and easy throw quilt that is neutral enough to fit in any style; Shannon White pieced this one using a Layer Cake of the new
Boro
collection from Moda. No cutting necessary! We have kits including the perfect plaid binding shown below. We love the simplicity of the grid quilting by Emily Herrick. This quilt has all the neutral beauty and handmade texture we fell in love with at market.
Quilter's Corn-er

Our machine quilting Motif-of-the-Month is HEARTS! Fitting for February, don't you think? Bring in your finished quilt top and backing and request an edge-to-edge heart motif before the end of February and receive 20% off the cost of machine quilting service! Ask any of our employees to show you some ideas from our new quilting sample book. Chat with one of our machine quilting artists anytime to discuss ideas for making your quilt a one-of-a-kind masterpiece.




cornwagonquilts.com
HST BOM
This exclusive new block of the month club is unique in that you will be able to choose your own fabric and your own setting. Your finished quilt will be one of a kind! We will focus monthly demonstrations on learning several techniques for making HSTs (half square triangles AKA Happy Sexy Triangles) while piecing 14 specialty blocks made completely of HSTs. You can coordinate your quilt using three or four colors or it can be scrappy (example: several different reds would count as one color). Then to make it even more personal, there are three fabulous settings to choose from (see another setting option below)! Your monthly class dues will include an allowance of $215.00 total on a gift card to use at the shop for fabric and supplies that YOU get to choose! You will learn many tips and tricks for finishing as you attend nine demo sessions and master the art of HSTs with instructor, Janet Hansen!

Choose from two different class sessions; the 2nd Monday of each month, noon till 1:00pm OR the 3rd Thursday of each month 6:00-7:00pm. You will do all of your sewing at home so no need to bring supplies to class. We would love for you to bring your finished blocks each month so we can enjoy the unique nature of each club member's creation. For full details including the fee schedule and to register visit our website by clicking the underlined links above.
---
Upcoming Sales & Events





Saturday Sampler Tomorrow!




Saturday, February 8th


Instructor: Amy McClellan


Doors open at 9:00 a.m. for those registered. First demo begins at 9:15 a.m. and repeats every 30 minutes. Last demo begins at 12:45 p.m.

Remember, you must have last month's finished blocks with you at the shop on the day of Saturday Sampler to receive next month's kit free. Kindly note, there are no exceptions to this rule as stated upon registration.

Lonestar Theory & Technique
Saturday, February 8th, 2:00 p.m. - 5:00 p.m.
Instructor: Tami Johnson


Are you intrigued by the beauty and complexity of Lonestar Quilts? Tami Johnson is excited to share her technique with you.

In class one, of this 3 class series, you will learn how color placement effects the Lonestar design, draft your color design options and the mathematics that will enable you to create a Lonestar specific to your desired design and size as well as determining the yardage required for your personalized Lonestar.

Classes two and three will be spent cutting, pinning, sewing, and pressing. Followed by more cutting pining, sewing and pressing! You will learn the techniques to create and complete your beautiful design accurately. Register now online or in store!

Marvelous Monday Sale


Monday, February 10th - 25% off

regular price PRECUTS and we have lots!


Don't forget to stop in and see what's on the porch at an extra deep discount!



Tannenbaum BOM
Every 2nd Monday beginning February 10th, 5:30 p.m. - 6:30 p.m.
Instructor: Chris Chamberlain


This perfectly beautiful holiday quilt by Laundry Basket Quilts will look great in your home alongside your Christmas Tree! This is a block of the month where you will purchase your complete kit up front then receive your instructions monthly for each row on the tree as we go along. For those sections with applique, you will be able to decide if you want to purchase laser cut applique pieces to iron on and stitch with your machine or if you would like to cut and applique your own way. Finished quilt is 46.5" x 64.5."

$

20 non-refundable reservation fee will reserve a kit in your name and hold your seat in the club. Kit purchased separately for $134.99 before first class will include fabric designed by Edyta Sitar of Laundry Basket Quilts for quilt top and binding.



Handwork Club
This weekly club is for anyone who would like to work on a hand stitching project while learning new hand stitching skills. We will learn a-stitch-a-week! This is a great opportunity to finish our own projects and relax with a fun gathering of sewing friends every Tuesday from 10:00am - Noon.
Wrong Price Wednesday
Every Wednesday our pre-cut fat quarters are only $2.50!
Regular Price $3.50.
Time Out at the Wagon
Every Wednesday, 10 a.m. - 4 p.m. in our NEW school house.
Put yourself in Time Out at the Wagon. We all need Time Out from housework, phone calls, and everyday responsibilities. Come to "Time Out at the Wagon" and do just that. Bring a project and sew the day away with friends here at the shop.


Thank you for supporting your local brick-and-mortar quilt shop!


We feel honored to be part of such a wonderful quilt-making community.



We hope you'll visit us again soon,
Jen and the Girls
at Corn Wagon Quilt Co.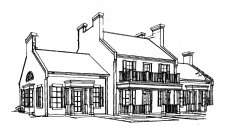 We would love to hear from you!
801-491-3551
https://cornwagonquilts.com/