Skip Navigation
Website Accessibility
What's with all the WOOL? Rug Hooking, Applique, Oxford Punch Needle & MORE!

When first you walk through our door, prepare to be welcomed by wool. Shelves and bins bursting with a full spectrum of the stuff! So, what's with all the wool? Step in a bit further to discover incredible woolie, handmade works. It's most apparent in the many quilts and wall hangings featuring wool applique but that's not all! We use it for primitive rug hooking, embellishment and our latest wool fascination, Oxford punch needle. But before I tell you about each of these arts, let's talk about the process our wool collection goes through to provide you with the perfect medium for creative handwork.

We order 100% wool woven in a variety of patterns and textures from the mill. These arrive on bolts in wide widths ready for you to purchase by the yard. Our wool expert, Marianne Michaels, with the help of Kathy Shinners, takes a large amount from each bolt home to their dying studios. Each piece of wool is divided into smaller pieces and put through a hand dying process using Cushings Acid Dyes in a variety of recipes to create a range of rich colors. This process also felts the wool, meaning the fibers are shrunken and meshed together by heat. This prevents fraying and eliminates the need to turn any edges under as pieces are appliqued. Each piece of wool comes out one of a kind! You'll notice some pieces are more mottled or blotchy than others. This is part of the beauty inherent in hand dyed goods that adds to the depth and interest of each project. Our felted, hand dyed wools are sold by the ounce as large flat-folds, bundles, small pieces and even as "wee woolies" by the bag! As those of you who are already wool lovers know, it's a joy to collect bits and pieces that will add just the right touch.

As the name suggests, primitive rug hooking is a folk art with some history. The technique dates back hundreds of years to a time when homes needed the added warmth and insulation of thick wool layers. Created by pulling long strips of felted wool through a cotton/linen background, designs are created by filling in with different colors and textures. They have a timeless appeal and are used today as wall art, pillows, chair pads, upholstery and, yes, rugs. They're as durable as they are beautiful. You can learn the art of
primitive rug hooking
here at our School House! Marianne Michaels will show you just how fun (and easy!) rug hooking really is. Join us Saturday, March 7, 10:00am - 1:00pm by registering
online
now for $25 or at the shop where you can see several samples. We have lots of rug hooking kits to choose from that come complete with designs already traced on the backing and precut wool strips! This will save you a tremendous amount of time and you'll be ready to come to class and jump right in. The example shown below was hooked by Marianne using a punch needle pattern by Threads that Bind and is available as a kit here at the shop.

New to the Corn Wagon, The Oxford Punch Needle fits in somewhere between rug hooking and regular punch needle work. This technique uses wool yarn and monk's cloth or a linen background similar to that used in primitive rug hooking. The backing is stretched over a hoop and the Oxford Punch Needle is used to punch the yarn into textured, folk style designs. Simply ink your pattern onto the backing and choose colors from our wonderful assortment of hand dyed wool yarn, then punch away! Projects work up quickly! Come in and let us show you how.



This HOME project in the works by Marianne Michaels is a pattern by Primitive Gatherings originally designed to be a wool applique pincushion or framed piece as shown below. It allows you to insert the state of your choice making it a fun house warming gift or reminder of your own roots. Many wool patterns can be adapted across project types so don't be afraid to think outside of the "hoop" when looking for inspiration! We have lots of patterns at the shop to fit your wool fancy.



Speaking of wool applique, it truly holds a special place in our hearts here at Corn Wagon Quilt Co. Our wool department is a gallery of wool applique samples for every season and our wool selection is the largest in the state. I thought it would be fun to count how many different colors of wool we currently have on hand. Any guesses? I stopped counting at 170! We also now have a room dedicated to all the wonderful threads available for embellishing your wool projects! Numerous wool applique kits are here to choose from including traditional, primitive and more modern styles and something for every skill level. If you're new to the art of wool applique we highly recommend stopping in for one of Marianne's free wool applique demos coming up on Thursday, March 5th, 11:00am - Noon or Saturday, April 18th, 2:00 - 3:00pm. She will show you tips and tricks for developing your technique. Start with something simple like the HOME pattern above or try your hand at something a little bigger like this 13.5" x 31" table runner titled, Around the Bend by Threads that Bind.


For those looking for a wool applique project to stretch their knowledge and skill...
We are excited to feature one of Wendy Williams' colorful works of art as a block of the month beginning in March! This ten-month program is dedicated to making the bright and beautiful Around the Corner quilt shown below. Stretch your quilting skills as you learn wool applique, needle turn applique, foundation applique, paper piecing, seminole piecing, flying geese and curved piecing. Join us for this intermediate, skill building block of the month. A $10 sign-up fee is due upon registration. Monthly kits will be $44.99 per month due upon pick-up. A monthly shipping option is available for an additional charge. Project kits curated by Marianne Michaels will include the pattern plus all cottons and hand dyed, felted wools necessary to complete the top for this incredible 86" x 86" masterpiece. Threads are not included. A class is included every third Tuesday beginning March 17th here at our school house from 1:00 - 2:00 each month where Marianne will demo the techniques used and you can ask questions and get help as the program continues. Space is limited so don't delay taking you're wool applique and quilting skills to the next level!

Thread Dispenser Class


Thursday, March 5th, 5:00 - 9:00 pm

One thing you'll learn quickly about applique and embellishment -- thread collecting is FUN! So much fun, you'll need an efficient way to keep all those threads handy. Shelley Taylor can teach you how to make your own Thread Dispenser! Special slots with ultra-suede in each pocket enable you to easily thread a needle without removing the spools from their pockets and keep everything neat as a pin. See-through pockets hold up to 48 spools! A larger pocket holds scissors, needles and other supplies. Bonus: pattern includes instructions for a small case to take on the go! Pattern by Annies and all supplies available at the shop.



cornwagonquilts.com
---
Upcoming Sales & Events





Stuff-a-Bag Sale Tomorrow!




Saturday, February 29th

- - HAPPY LEAP YEAR!

Make good use of your bonus day by bringing your reusable cotton Corn Wagon bag into the shop to receive 20% off any regular price items you can "stuff" inside! Don't have one of our bags? No worries! You can purchase one for $5 and reuse it every 5th Saturday for the same great Stuff-a-Bag Sale!

Marvelous Monday Sale


Monday, March 2nd - 25% off

regular price KITS!


Sale excludes block of the month kits and select wool kits as noted on merchandise.




Don't forget to stop in and see what's on the porch at an extra deep discount!



Handwork Club
This weekly club is for anyone who would like to work on a hand stitching project while learning new hand stitching skills. We will learn a-stitch-a-week! This is a great opportunity to finish our own projects and relax with a fun gathering of sewing friends every Tuesday from 10:00am - Noon.


Wrong Price Wednesday
Every Wednesday our pre-cut fat quarters are only $2.50 each!
Regular Price $3.50.
Time Out at the Wagon
Every Wednesday, 10 a.m. - 4 p.m. in our NEW school house.
Put yourself in Time Out at the Wagon. We all need Time Out from housework, phone calls, and everyday responsibilities. Come to "Time Out at the Wagon" and do just that. Bring a project and sew the day away with friends here at the shop.




An Evening with Ben Behunin




Friday, March 13th, 6:30 - 8:30 p.m.


Please join us for a night full of life lessons, laughs and the best dang porridge you've ever tasted! Ben Behunin is a Salt Lake City based artist, potter and writer of the popular Remembering Issac series. He will be signing books as well as sharing his wit and wisdom at the Quilter's Mercantile, 375 S. 300 E. in Springville! No registration necesary. Refreshments will be served. We hope to see you there and so does Ben!



Thank you for supporting your local brick-and-mortar quilt shop!


We feel honored to be part of such a wonderful quilt-making community.



We hope you'll visit us again soon,
Jen and the Girls
at Corn Wagon Quilt Co.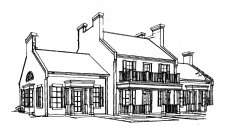 We would love to hear from you!
801-491-3551
https://cornwagonquilts.com/