We can hardly contain our excitement! Two special events are coming up this month, each featuring a creative master, right here at the Corn Wagon School House! It's always inspiring to peer through the window of an artists mind as they share their talents and personal insight into the creative process. Both events are free of charge! No need to register. Simply gather with us for what's sure to be a delightful experience at the Corn Wagon Too located directly behind the quilt shop at 375 S. 300 E. in Springville.



First, join us Friday, March 13th, 6:30 - 8:30 p.m. for an evening of life lessons, laughs and excellent porridge from Ben Behunin. Ben is a master of pottery as well as a best-selling author of several books including the Remembering Isaac series. He dabbles in artisan bread making and has developed his own brand of delicious porridge. We just returned from another visit to his Salt Lake City studio where we stocked up on books and new pottery pieces including his unique magnetic pottery pin bowls just in time for this event! If you're lucky enough to already own pottery or books by Ben, bring them for signing! Or discover a new treasure by Ben at the Quilter's Mercantile that night. Either way, it's sure to be an evening to remember as Ben shares his wit and wisdom with us at a casual gathering of friends and family.

Then join us again on Wednesday, March 25th, 6:00 - 7:00 p.m. as we welcome expert quilt maker, Carmen Geddes for a Trunk Show! You'll recognize Carmen as the creator of the EasyPiecing Grid and author of four companion pattern books by her company, TenSisters Handicraft. As noted on her website, "She has had a children's clothing business in Seattle, was a freelance educator for Viking and Pfaff for 15 years, and is an award winning longarm quilter. She has taught at many quilt shows around the country. She was named HMQS Teacher of the Year 2013. Something she often says in class is, "If it looks HARD, but is actually really EASY then that is my style!" Her classes focus on quilting techniques-- skill building and confidence building. She loves the traditional quilt patterns of days past, but loves new, easy techniques to make the process fun, faster, and successful."
With the help of fellow quilter and teacher, Heather Dunn, Carmen will be showing many of her quilt masterpieces and sharing her experience with us here at the Corn Wagon School House. Refreshments will be served and we will have many of Carmen's products available to purchase that evening as well as new EasyPiecing Grid class options taught by Heather to announce! Prepare to be filled with ideas and inspiration for your own quilt creations!

How to Paint a Barn Quilt


Saturday, March 28th, 1:00 - 5:00

Back by popular demand! Learn how to paint your favorite quilt block into a barn quilt inspired by the folk art finishing techniques of long ago with designer Abby Hicks. Kits will include a 22" sq. planked board, patterns, paints, brushes, pens and finish. You will come away from this class with a finished barn quilt and the know-how to paint your own quilt blocks on wood. To learn more about Abby and her many talents, be sure to check out her blog. This class will fill up fast so don't delay. Reserve a seat for you and your best quilty friend today!
Class Fee: $25 payable now on our website or in-store.
Required Kit Fee: $65 payable to Abby Hicks upon arrival at class.


cornwagonquilts.com
Many of you have been participating in the Meadowland Quilt Along with designer, Meghan Buchanan of Then Came June. One of the most popular quilt patterns floating around social media these days, Meadowland is a favorite of our own Natalie Smith and when she saw the new collections from Art Gallery Fabrics arrive, she knew it was time to make another Meadowland quilt! And here it is finished in a snow flurry with beautiful machine quilting by Emily Herrick. This color palette is so fresh. It hints of summer wildflowers on the prairie - - something we're all dreaming of as winter drags on. We have kits and patterns available here at the shop. Meadowland is a pattern you'll want to make again and again! Directions include several size options and suggestions for using fat quarters, half-yards or even your stash.

Suzanne Adams brought this finished beauty into the shop with a warning - - you may contract diabetes while making this quilt - - with a name like
Marshmallow Marble Fudge
, you're going to need some sewing sweets! This timeless 70" x 82" civil war era quilt was designed by Nan Baker using the new
Savannah
collection by Andover. Suzanne enjoyed piecing the top and Ramona Sorensen added traditional feather machine quilting to the finish. We have yardage, patterns or even complete kits ready for you at the shop.
Quilter's Corn-er
Speaking of Feathers, guess what our machine quilting Motif-of-the-Month is for March! That's right! Request an edge-to-edge feather design (like that seen in the photo above) by one of our talented free-motion quilting artists and receive 20% off the cost of machine quilting service through the end of March. Come in and let us show you design options that will make your quilt a one-of-a-kind creation.

---
Upcoming Sales & Events
Marvelous Monday Sale


Monday, March 9th - 25% off

regular price BOOKS & PATTERNS!


Don't forget to stop in and see what's on the porch at an extra deep discount!



Handwork Club
This weekly club is for anyone who would like to work on a hand stitching project while learning new hand stitching skills. We will learn a-stitch-a-week! This is a great opportunity to finish our own projects and relax with a fun gathering of sewing friends every Tuesday from 10:00am - Noon.


Wrong Price Wednesday
Every Wednesday our pre-cut fat quarters are only $2.50!
Regular Price $3.50.
Time Out at the Wagon
Every Wednesday, 10 a.m. - 4 p.m. in our NEW school house.
Put yourself in Time Out at the Wagon. We all need Time Out from housework, phone calls, and everyday responsibilities. Come to "Time Out at the Wagon" and do just that. Bring a project and sew the day away with friends here at the shop.




Saturday Sampler




Saturday, March 14th




Doors open at 9:00 a.m. for those registered. First demo begins at 9:15 a.m. and repeats every 30 minutes. Last demo begins at 12:45 p.m.

Remember, you must have last month's finished blocks with you at the shop on the day of Saturday Sampler to receive next month's kit free. Kindly note, there are no exceptions to this rule as stated upon registration.



Open Wide Bag Class




Monday March 23rd, Noon - 5:00 p.m.


Shelley Taylor will teach you how to sew these handy zippered bags! They open wide for easy access to all your supplies. Two inner mesh pockets keep things organized and easy to view. Binding on the easy to install zipper finishes the upper edges and forms a handle to make the bag easier to grab and go. Choose one of three sizes to make in class then make a full set - one for sewing supplies, art supplies, make up and travel! The Open Wide pattern By Annie includes instructions for all three sizes.



Thank you for supporting your local brick-and-mortar quilt shop!


We feel honored to be part of such a wonderful quilt-making community.



We hope you'll visit us again soon,
Jen and the Girls
at Corn Wagon Quilt Co.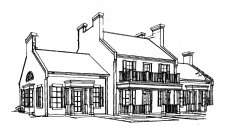 We would love to hear from you!
801-491-3551
https://cornwagonquilts.com/