Skip Navigation
Website Accessibility
Stay Well Friends & Enjoy the Beauties of Spring!

To our great community of quilters,
Like you, we share the world-wide concern over COVID-19. You, our customers, are dear friends here at Corn Wagon Quilt Co and therefore your wellness and that of our employees is our priority. We continue to monitor local and national recommendations and protocol as they are released and commit to do our part as responsible global citizens. We encourage you to follow the CDC guidelines to prevent the spread of any disease.
Currently, our brick-and-mortar shop will remain open during regular business hours. All classes, events and retreat reservations are scheduled to go on as planned. In order to do so safely, we insist that our customers and employees who have symptoms of illness remain home. As a precaution, we are taking extra care to repeatedly disinfect surfaces throughout our shop, classroom and retreat rooms. Hand sanitizer will be used by our employees and made available to our customers. If we become aware of any condition in our stores or community that would make it unsafe for our friends to visit us, rest assured we will take the necessary action and update you as quickly as possible. Please, note specific event details at the end of this email. If you have any questions or concerns, please contact the Corn Wagon gals at the quilt shop (801-491-3551).
We do not wish to feed panic. Our hope is to promote wellness and encourage the creative spirit during what certainly feels to be troubled times. Let's work together in positivity, taking care however we can to promote the well being of the world we share.
Thankfully, the only fever we've experienced here at the shop is SPRING FEVER! I can't help but feel hopeful over the sure signs of spring we're enjoying this week. Anybody have a hankering to do some spring cleaning? We do! We're so excited about it, we're already planning our Spring S.A.B.L.E. Sale! If you're one of those gals with a Stash Accumulated Beyond Life Expectancy, call the Quilter's Mercantile (801-491-3552) or visit our website to reserve a parking stall for $25, then on Saturday, April 25th, bring all the quilting goods you're willing to part with and sell them at the S.A.B.L.E. Sale. You can even team up with friends and share a stall! It was such a de-stashing success last fall, we can't wait to do it again this spring!
If you were to ask which quilt at the shop screams spring the loudest; it's definitely the masterpiece Marianne Michaels just brought in and hung up in our stitchery room. The vibrant colors, unique piecing, exquisite applique and tread embellishment need to been seen in person to truly appreciate. The
Around the Corner
quilt by Wendy Williams is like taking a walk through an invigorating spring garden! The best part is we have a few spaces available, though limited, to make this quilt as a
block of the month
! For full details and to register, please visit our website. A one-hour class is included every 3rd Tuesday at 1:00 beginning March 17th where Marianne Michaels will help you further your quilting abilities with this skill building project.

Just look how this little butterfly literally sparkles with thread embellishment! You'll also want to note the incredible custom machine quilting by Emily Herrick. It is unreal!


Marianne's hand-dyed wools add so much dimension and the fabric color choices are so saturated against a scrappy, low-volume background. Just WOW!
Speaking of fantastic machine quilting, it's amazing what a bit of custom work can do for a giant digital panel! The message resonates with all of us in this lovely panel by Lella Boutique. At 57" x 68" it's an entire quilt top for only $39.99! We have the coordinating fabric collection, Harvest Road from Moda, as well. Emily Herrick mimicked the flowing floral design of the panel itself when she created this edge-to-edge machine quilting design, giving it a fresh spring vibe.
Open Wide Bag Class

Monday, March 23rd - - Noon-5:00 pm

Quick and fun to make; these handy zippered bags in three sizes open wide for easy access to all your supplies. Two inner mesh pockets keep things organized and easy to view. Binding on the easy to install zipper finishes the upper edges and forms a handle to make the bag easier to grab and go. Choose one of three sizes to make in class wit instructor, Shelley Taylor, then make a full set - one for sewing supplies, art supplies, make up and travel! The Open Wide pattern By Annie includes instructions for all three sizes. Look at the adorable details on these bags made by Shelley! Register now on our website.


cornwagonquilts.com
Delicate spring pinks are accented with striking black and a bit of metallic gold in this version of Quilty Stars by Quilty Love. We have kits, yardage and patterns in-store. Pieced by Emily Magleby, this quilt is both classic and modern with ash-colored Peppered Cotton for the background. Again, note the machine quilting, this time by Ramona Sorensen, highlighting each block beautifully!
---
Upcoming Sales & Events
An Evening with Ben Behunin
Tonight! - - Friday, March 13th - - 6:30 to 8:30 pm
We're still on for a night full of life lessons, laughter and excellent porridge! Ben will be signing books and pottery as well as speaking about his experiences as a professional potter and best-selling author. We hope you'll join us -- wellness permitting of course!
Saturday Sampler Tomorrow!
Saturday, March 14th
Yes, we are going ahead with Saturday Sampler tomorrow as planned. Of course, we encourage you to carefully consider your personal health and wellness before choosing to attend. Doors open at 9:00 a.m. for those registered. First demo begins at 9:15 a.m. and repeats every 30 minutes. Last demo begins at 12:45 p.m. Remember, you must have last month's finished blocks with you at the shop on the day of Saturday Sampler to receive next month's kit free. Kindly note, there are no exceptions to this rule as stated upon registration.
Marvelous Monday is now Monday at the Merc!
We will no longer offer a Marv Mon discount at the quilt shop but will instead feature a weekly discount at our Quilter's Mercantile! Stop in each Monday and follow along on social media @cornwagonmercantile to see what's on sale every Monday.
Handwork Club
This weekly club is for anyone who would like to work on a hand stitching project while learning new hand stitching skills. We will learn a-stitch-a-week! This is a great opportunity to finish our own projects and relax with a fun gathering of sewing friends every Tuesday from 10:00am - Noon.
Wrong Price Wednesday
Every Wednesday our pre-cut fat quarters are only $2.50!
Regular Price $3.50.
Time Out at the Wagon
Every Wednesday, 10 a.m. - 4 p.m. in our NEW school house.
Put yourself in Time Out at the Wagon. We all need Time Out from housework, phone calls, and everyday responsibilities. Come to "Time Out at the Wagon" and do just that. Bring a project and sew the day away with friends here at the shop.
Thank you for supporting your local brick-and-mortar quilt shop!


We feel honored to be part of such a wonderful quilt-making community.



We hope you'll visit us again soon,
Jen and the Girls
at Corn Wagon Quilt Co.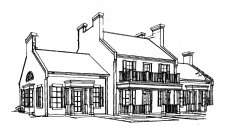 We would love to hear from you!
801-491-3551
https://cornwagonquilts.com/