Skip Navigation
Website Accessibility
Let's Celebrate National Quilting Day in I-sew-lation!

Wow! We are in the midst of a wild week here in Utah. Between the Utah earthquake and the first confirmed Utah County resident case of COVID-19, we had to take a break Wednesday to... well, stop shaking. We appreciate your loyalty and patience as we evaluate day by day how to move forward with health and safety at the forefront.
Currently, Corn Wagon Quilt Co. and the Quilter's Mercantile are open for shopping during new temporary hours from 10am - 2pm. In order to do so safely, we insist that our customers and employees who have symptoms of illness or fall into an at-risk category remain home. We implore you to consider your wellness and that of our entire community before venturing into the public. As a precaution, we are taking extra care to repeatedly disinfect surfaces throughout our shop. Hand sanitizer will be used by our employees and made available to our customers. We pledge to follow local and national guidelines as they unfold in an effort to protect our customers and employees while supporting businesses however we safely can. If you have any questions or concerns, please contact the Corn Wagon gals at the quilt shop (801-491-3551).
Our hope is to promote wellness and encourage the creative spirit during what certainly feels to be troubled times. Let's work together in positivity, stay hopeful and help others however we can from a safe distance.
We are now implementing some new ways to support social distancing:
1 - If you know what you need, please call ahead, pay by phone and request curbside pickup! One of our gals with freshly sanitized hands will bring your purchase right to your car.
2 - As mentioned in previous updates, all classes, events and retreats are suspended and will be rescheduled after late April. You will be contacted individually with further information if this applies to you.
3 -
And this is super exciting news...
We are currently working on adding a few featured items to our website for you to purchase from home!!! As you know, we have not previously sold items from our website but it's time to change that. We are starting slow, venturing into uncharted waters here at the shop, so we ask for your patience as we get the ball rolling. Today will be spent adding a small selection of our favorite kits, books and patterns that will be found under a new tab on our homepage titled
"Shop Online"
From there you can find an ever-changing array (check back often!) of featured products to buy online. It's a safe way to get your fabric fix! We encourage your feedback as we learn the ropes. If this goes well (and we have high hopes that it will) we'll continue to make larger portions of our inventory available online!
Oh my gosh, exciting, right?!


4 - Wednesday's Word & Wrong Price Wednesday (fat quarter sale) will be suspended for the next couple of weeks to discourage crowds larger than 10 people.
INSTEAD
this Wednesday we will offer 25% off one regular price item when you request curbside pick-up! This will apply to phone purchases and online featured product purchases when curbside pickup is requested on Wednesdays until further notice.

This Saturday, March 21st, is NATIONAL QUILTING DAY! We had high hopes to celebrate with all our sewing friends here at our School House. Though we can't safely gather, we're not about to let that stop us from Celebrating Sewing! We plan to celebrate National Quilting Day in "I-sew-lation." It's a hashtag that has already begun floating around social media. We hope you'll share your I-sew-lation photos with all of us on Instagram and Facebook by using the hashtag #cornwagonisewlation We can motivate and inspire each other from afar!

Celebrate Sewing is the name of this fabulous quilt shown above. It's available as a special boxed kit by Riley Blake Designs to celebrate their 20 years in the fabric business! Julie Hancock pieced this clever ode to all things sewing. Notice how the nine-patch blocks at the bottom are coming together one piece at a time! LOVE! Emily Herrick has absolutely outdone herself with incredible custom quilting. She has brought detail to each notion and incorporated precision "ghost blocks" into the back ground. This kit is available at the shop while supplies last!


Another gorgeous quilt that celebrates sewing,
Variegated Thread
by Laundry Basket Quilts features Edyta Sitar's collection of Linen Texture Fabric. The applique pomegranate border is made using laser cut fabric pieces perfect for machine applique. Our kit includes everything you need to make this 52" x 60" quilt top including the laser-cut pieces! Watch for this kit to become available as a featured product on our website later today or call and request a curb-side pick up!

It's also time to Celebrate Sewing with the Quilter's Mercantile! Isn't this THE CUTEST clock?! It comes in three colors; pink, teal green and classic black. They've been sew popular we've got more on the way! You can call ahead and request curbside pick-up from the Merc too! One of my new favorites at the Merc are these signs that are so relevant to our current state of being. The three dimensional woodcut flower is especially unique!


cornwagonquilts.com
We're still receiving new shipments of fabric daily! Trucking and delivery services are working harder than ever. Be sure to give them a big ThAnK YoU! This sweet spring collection is by Cyndi Walker of Riley Blake Designs. It's aptly named Charmed. We can't wait to see what charming projects you make out of it! Other new arrivals include Happy Camper by Tilda, Homemade by Tula Pink, Canning Day by Corey Yoder, and America, My Home by local designer, Jennifer Pugh!



You can't help but smile at this adorably chubby sheep. Picking Poppies from Threads that Bind is available as a kit! Watch for it to be another featured product on our website later today! This 14" x 14" wooly darling is also available in-store and includes all wool to complete the applique pillow top.

---
Upcoming Sales & Events
Carmen Geddes Trunk Show
Rescheduled for Thursday, May 7th, 6:00-7:00pm
Something wonderful to look forward to! Carmen Geddes of TenSisters Handicraft, creator of the EasyPiecing Grid, will offer a trunk show here at our school house in conjunction with our next Open House! She will show many quilts from her years of quilting experience along with instructor, Heather Dunn. Mark your calendars now for this exciting event!
Marvelous Monday is now Monday at the Merc!
We will no longer offer a Marv Mon discount at the quilt shop but will instead feature a weekly discount at our Quilter's Mercantile! Stop in each Monday and follow along on social media @cornwagonmercantile to see what's on sale every Monday.
Handwork Club
Has been temporarily suspended. We look forward to seeing you all again as soon as it is safe to do so. Stay well sewing friends!
Wrong Price Wednesday
Has been temporarily suspended. Please see #3 in the newsletter above!
Time Out at the Wagon
Every Wednesday, 10 a.m. - 4 p.m. in our NEW school house.
Has been temporarily suspended. We look forward to seeing you all again as soon as it is safe to do so. Stay well sewing friends!
Thank you for supporting your local brick-and-mortar quilt shop!


We feel honored to be part of such a wonderful quilt-making community.



We hope you'll visit us again soon,
Jen and the Girls
at Corn Wagon Quilt Co.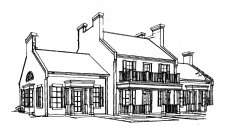 We would love to hear from you!
801-491-3551
https://cornwagonquilts.com/