Skip Navigation
Website Accessibility
What's new on our Website? Let's take a tour!

It's been another week of taking it day by day here at the Corn Wagon Quilt Co. We've had you in our minds and hearts and hope this finds you all well. Like you, we share the world-wide concern over COVID-19. You, our customers, are dear friends here at Corn Wagon Quilt Co and therefore your wellness and that of our employees is our priority. We continue to monitor local and national recommendations and protocol as they are released and commit to do our part as responsible global citizens. We encourage you to follow the CDC guidelines to prevent the spread of any disease. We will continue to send updates as our plans here at the shop adapt to the current atmosphere of change. This epidemic has sparked a lot of creativity as we look for ways to continue to inspire and serve the community from a safe distance.

With the whole country making an effort to stay home, the internet has become an even more important resource for social connection. To encourage the ability to stay connected with you, we have updated our website to feature new ways to continue our service, new conveniences, new ways to help you safely get your "quilt fix!" So, what's new on our website? Let's take a look!
Welcome to our website tour!
Please form a single file line. We ask that you please maintain 6 feet of social distance for the duration of our website walk. Please hold your questions until the end of our tour when we will welcome your comments via our contact information. We hope you enjoy your experience.
When you first arrive at
cornwagonquilts.com
you will find yourself on our
HOME
page. At the top, right you will find direct links to our Facebook and Instagram pages. We invite you to follow us there for updates, inspiration, new products and special offers! A grey menu bar extends across the top of the page making site navigation a snap! Large photos feature favorites & upcoming events. As you scroll down our home page you will recognize this newsletter is featured weekly for your reference and at the footer of this page, quick links, contact information and directions to the shop are provided so you can stay connected no matter your distance from The Wagon.
NEW to our home page; just above the footer,
we've added the ability to purchase Corn Wagon Gift Cards online!
Choose from $10, $25, $50 or $100 values. These gift cards will be issued electronically or you can print them out. They can be used toward online purchases OR in-store at the Quilt Shop AND Quilter's Mercantile toward ANY purchase! This is an excellent way to immediately support our small business from a distance. Purchase gift cards now and use them during a future visit when distancing recommendations are lifted!

By clicking the CLASSES heading, you can view our upcoming classes, block of the month clubs and events. Be sure to click the class titles or photos to read complete details for each offering. You can even register for most classes with the click of a button and the clack of a few keys! Once registered, you will want to refer back to the class details for supply lists. If you're a member of our Saturday Sampler, this is where we share photos of the monthly mystery blocks as they are revealed. Check back often as we add new classes throughout our trimesters!


The next heading on our menu bar will take you to our shop
CALENDAR.
See what's going on at-a-glance! Navigate from month to month using the arrows at the top left and right of the calendar. You can even click each event and go directly to the event details. We will note special sales, exciting events and closures along with our upcoming classes here.
Curious about our retreat center? Click the RETREATS heading then "Retreat Information" for photos and detailed descriptions of our amenities. Prices for retreat room rental are also found here as well as contact information so you can give us a call or email to inquire about availability and make reservations. Coming soon -- you will be able to check room availability on our "Retreat Calendar." Please note: we temporarily cannot accept immediate reservations for groups exceeding 10 guests per local health recommendations but would be happy to get you on the schedule for future dates! Let's look forward to sunnier days ahead!

Obviously, you are one of our lucky customers on our email list to receive our newsletter
in your inbox. But should you ever need to look back at a past newsletter -- you know to remember what that kit was called that you're hoping we still have in stock or to remember the name of that class you wanted to register for or maybe due to an inbox glitch, you didn't receive your regular Friday delivery -- you can click our
NEWSLETTER
heading to reference a complete archive of past emails! Easy peasy!
Perhaps the most exciting new addition to our website;
you can now SHOP ONLINE by simply clicking the heading on our menu bar!!!
We are taking baby steps into the world of online sales and are starting with a selection of
"Featured Products."
We currently have 32 of our best-sellers available for online purchase. Check back often as we will continually be adding items to our featured products! You will notice a search option at the top of our home page. Using this feature, you may type in a key word and search related items from our complete shop inventory.
Please note: only items featured with an "add to cart" option are available for online purchase.
To view only the items available online, refer to the
SHOP ONLINE
heading. The option to search our full inventory is offered as a convenient way to see what we have available at our brick-and-mortar store (we do our best to keep this accurate, but admit we're not perfect). This may come in especially handy while we are encouraging you to call ahead, pay by phone and request curbside pickup. We are also happy to arrange shipping for phone purchases. It's an excellent way to get your quilting needs while maintaining social distance!
The last stop on our website tour is our
SERVICES
page. Many of you have asked if we are accepting quilts for machine quilting or blankets for hemstitching through the COVID-19 pandemic. Indeed, we are! Our quilting and hemstitching professionals continue to work their usual hours as they are "quarantined" to their own rooms in our lower level.
To ensure their health and safety at this time, we insist that customers not enter our machine quilting rooms.
Instead, please call ahead and our Corn Wagon gals will help you check in your quilt by phone and arrange a curbside drop off. If you need to discuss details in person, we will accommodate a brief consultation with one of our employees. To make this process go smoothly, you can now view a service pricing guideline under "
services" on our website
! Meet our quilter's by reading a brief biography! You will also find a handy printable check-in form you can fill out and submit with your quilt to expedite the process. We hope this helps with a healthy submission process as we know you're finishing lots of quilts during "I-sew-lation!"
Speaking of machine quilting -- our
Motif-of-the-Month for April is SWIRLS.
Receive 20% off the cost of quilting service when you request one of our edge-to-edge swirl designs through the end of April!
This concludes our cornwagonquilts.com tour. We hope you found it informative. Thank you for joining us today! We invite your questions and comments using our contact information located on our now familiar website and look forward to continue service to our great community of quilters the healthiest way possible. Happy Quilting!
cornwagonquilts.com

You knew I couldn't end this email without sharing a fabulous new quilt! Modern angles in bold colors make for a graphic design using the new Speckled Basics by Ruby Star Society. The pattern is Fractured by Doug Leko. Our sample was pieced by Josh Fernelius. An angular machine quilting design by Emily Herrick is a perfect fit! We have kits in-store!

---
Upcoming Sales & Events
Because the world is changing minute by minute, we reserve the right to cancel or alter promotions and events as local and national recommendations change. We will do our best to communicate these changes as they occur.

Marvelous Monday is now Monday at the Merc!
We will no longer offer a Marv Mon discount at the quilt shop but will instead feature a weekly discount at our Quilter's Mercantile! Stop in each Monday and follow along on social media @cornwagonmercantile to see what's on sale every Monday.


WEDNESDAY'S WORD & WRONG PRICE WEDNESDAY (Fat Qtr Sale): These sales will be suspended until further notice to discourage crowds larger than 10 people in the shop. INSTEAD this Wednesday, April 1st, we will offer 25% off one regular price item when you pay by phone and request curbside pick-up! Or you can shop our "Featured Products" on our website and use the coupon code: ONLINE20 to receive 20% off your online purchase of $40 or more through midnight 04/01!
Thank you for supporting your local brick-and-mortar quilt shop!


We feel honored to be part of such a wonderful quilt-making community.



We hope you'll visit us again soon,
Jen and the Girls
at Corn Wagon Quilt Co.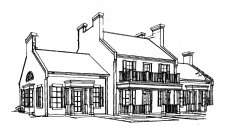 We would love to hear from you!
801-491-3551
https://cornwagonquilts.com/