If there is one thing I have found inspiring through our current global situation, it's the way the world somehow feels closer in spite of being forced into seclusion. There is an atmosphere of unity throughout the world, a desire to lift one another, to share love and encouragement and we are pushed to find new and unique ways of staying connected -- while collectively staying apart. It's unlike anything we have experienced. In a time of desperation, it's a reason to rejoice!
Our friends at Moda Fabrics have recognized this and want to help us quilters focus on our world wide efforts to promote health, build and serve in our time of need. Has the term, "it takes a village" ever been so relevant? To quote Hellen Keller, "Alone, we can do so little; together, we can do so much." We agree with Moda when they said, "

Helen Keller knew about challenges, and how to overcome them. With the uncertainty that is now part of our daily lives, we are coming together to draw strength from each other, and find comfort in knowing that we are not alone.

Across miles – and oceans – we are a community, a village. We are intertwined and our well-being is tied to each other. So as a village, we're going to make a Village."
The Village quilt by Miss Rosie's Quilt Co. is a timely new design released by Moda as a FREE online pattern! You may download the full instructions
here
. This quilt is made using 3 yards of background fabric and 297 charm (5") squares. That's the equivalent of 8 charm packs or two layer cakes cut into quarters. We're sure everyone in our quilters village has a few charm squares stashed, but just in case, we have a limited number of kits at the shop!
Our Village quilt kits include everything you need to make this 69" x 75" quilt top. The four fantastic low-volume cuts shown above will make for a fun, scrappy background! Two layer cakes of the
Summer Sweet
collection by Sherri & Chelsi of Moda, shown below, will create happy little houses for your Village! Binding is not included. We thought you might want to choose your own favorite print to bind this scrappy wonder. This kit is available in-store, while supplies last. Give us a call, pay by phone and request curbside pickup or shipping for an easy way to promote wellness in the village!

Here's what we want YOU to do. As you make your happy-scrappy village houses, set one block aside and autograph it using a permanent, fabric friendly marker such as a Pigma Micron Pen. Pop that cute block into an envelope and mail it to the Corn Wagon at 303 E. 400 S., Springville, Utah 84663 before the end of May 2020. We will sew all of the house blocks we receive into a shop Village quilt that will remain on display in our retreat center as a symbol of our wonderful quilting community! As a thank you, every customer who mails us a block will receive a coupon for 25% off one regular price item of your choice added to their customer rewards account here at the shop!

Please do not hand deliver these blocks to the shop as we are trying to limit the number of customers that enter our doors at this time.

We'll be using these house blocks to connect with our online friends and hope you do as well, so be sure to share on social media using the hashtag - #modavillage and #cornwagonisewlation so we can all celebrate the joy of making a Village.




As the world around us changes day by day, we continue to make adjustments here at the shop. We respect the health and safety of our employees and customers.
At this time, we ask that you consider our open doors as a "soft opening."
We now have very limited staff present in the shop, Mon - Sat, 10am - 2pm, to allow those employees the recommended physical distance.
Please, carefully consider the necessity of entering the shop.
We will do our best to help you within safe reason. In order to do so responsibly, the following actions are required:
Please, do not enter the shop if you are ill. Stay home, get well and we'll see you soon!
Please, keep your stay brief. We are not open to browsing at this time.
Please, do not enter the shop in groups. We are monitoring our number of guests. You may be asked to wait to enter if we are already at capacity.

If you know what you are looking for, please call ahead, pay by phone and request curbside pickup. This is a service intended to limit close proximity. We will not bring bolts of fabric to your car for selection or make personal selections on your behalf. Kits, notions, patterns and the like are perfect items to request curbside.

Employees may be wearing masks as a personal precaution. We assure you they are not ill.

Today is the last day the Quilter's Mercantile will be open to walk-in customers. We look forward to welcoming you back soon!



We are incredibly grateful for your overwhelming support though what continues to be worrisome times. We have some exciting things planned to bring us back together as soon as it's safe to do so!

Until then, be sure to check out our online "Featured Products" like the darling wool applique pillow kit shown above. The Baby Blooms Cushion is another beautiful design by Wendy Williams. Our kit includes an Essex linen background with a hint of silver sparkle, as well as hand-dyed wools for applique for $59.99.
We are a little bit obsessed with all things Rifle Paper Co.! This super cute and super easy quilt was pieced by Averi Smith (see adorable smile above) using the Meadow collection from Cotton + Steel. She used the Layer Cake Lattice pattern available as a free tutorial and pattern from fatquartershop.com. We have kits available online and in-store for $72.99 to piece this 56" x 64" lap quilt. NEW from Rifle Paper Co., the Primavera fabric collection has arrived! As always, these are some of the prettiest cotton prints around. We have a few linen canvas pieces as well!

Did you know, we even have Rifle Paper Co goods at the Quilter's Mercantile?! Notebooks, stationary, pens, even phone cases featuring Anna Bond's iconic floral designs.
cornwagonquilts.com
---
Upcoming Sales & Events
Because we respect the health and safety of our customers and employees, ALL sales, promotions and events are suspended until further notice to discourage crowds from gathering in the shop. This includes Monday at the Merc, Wednesday's Word and Wrong Price Wednesday (fat qtr sale).


Dear Saturday Sampler Friends,
We here at Corn Wagon Quilt Co. have been racking our brains to come up with the best way to safely move forward with our Saturday Sampler Block of the Month Club. Because we want to do what is healthiest for our customers and employees, our conclusion at this time is that it simply is not safe to hold our upcoming Saturday Sampler scheduled for April 11th. We know many of you have been working hard to finish your blocks in anticipation of receiving the next kit and we apologize for any inconvenience. It is our hope that you will understand we see this choice as upholding our responsibility to the greater community. We love our quilting family and want you all to stay healthy.
For the month of April 2020:
Thank you for your help and patience. We have been working closely with Amy McClellan to ensure that we can move forward as soon as it is safe to do so. It looks like we will be able to incorporate what would have been April's blocks into upcoming months without any issues.
We commit to staying informed as to the local and national guidelines for public health and will do our best to promote the safest quilting experience possible. We will continue to keep you updated as plans evolve. In the meantime, we hope you enjoy some extra quilting time at home.

History has proven, it's from the most trying times that creativity springs forth.
Well Wishes & Happy Quilting,
Jen and the Gals at Corn Wagon Quilt Co.
P.S. We are happy to answer any questions you have over the phone during our temporary hours Mon - Sat, 10am - 2pm at 801-491-3551.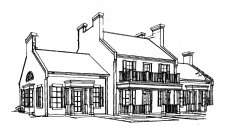 We would love to hear from you!
801-491-3551
https://cornwagonquilts.com/