We tried something new yesterday... We totally stepped out of our comfort zone, gathered up some of our favorite things and dove head first into Facebook Live Sales! We've been thinking about it for a while now and feel the time has never been more right to reach out and connect with you from afar. Yesterday was a bit of a trial run as we learn how to make this technology stuff work but IT WORKED! We did it! And we were thrilled to see so many of you join us live on Facebook for our first sale. Thanks for laughing with us and being so patient and helpful as we worked through the process together. We are SEW excited to offer Live Sales every Thursday on our Facebook page at 2:00. How does this work, you ask? Let me tell you.

First, you must have a Facebook account and "Like" Corn Wagon Quilt Co. so you can follow along with all the fun. Look for our most recent Facebook Live post on our page and watch the 45 minute segment where we'll share our favorite quilting goods with you as well as a few smiles. The best part is, you can purchase all the items we show you simply by commenting on our video! It's super slick! I know, dangerous, right?!
Preregister using this link: https://cornwagonquilts.commentsold.com/ to be ready to buy. Using Comment Sold software, we can ensure your Facebook Live purchase is securely processed using your PayPal account. It also helps us as a business to follow the rules of selling on a social media platform. It's an easy, one-time registration that allows you to buy safely from ANY of our Facebook Live Sales! Make sure you sign-in through Facebook when registering and go ahead and allow the "Messenger" feature.

A few things to know about this way of buying online - - listen carefully to the instructions for comment buying at the beginning of each live broadcast. As we show fabulous quilting goodness, we will assign each product a number. If you see something you must have, comment with "Sold" and the product number right in the comments for the video. You will then receive a message to help you complete your purchase. If you complete your purchase within 24 hours of our sale going live, shipping is FREE! If you wait and buy after the 24 hour window, regular USPS shipping charges will apply. Quantities are limited to stock on hand. You have 24 hours to complete your purchase before your cart is emptied. If we run out of stock on an item you comment on, you will be added to a wait list and informed if those items are emptied from another customers cart.

This is new territory for us gals so if nothing else, we're sure to provide some laughs. 😉 Please join us every Thurs at 2:00pm! If you can't be on Facebook at that time, you can always come back, watch it later & still buy some excellent quilting finds from the Wagon simply by commenting! When you register for Comment Sold using the link above, you will notice you have immediate access to buy items featured in our most recent sales without watching the Facebook Live show. We're SEW excited to offer this new way of shopping while staying home during this pandemic. If it goes well, we will continue Facebook Live Sales as a way to give our friends who live far away a chance to visit the Corn Wagon "live."
You may have noticed the beautiful quilt on the table in the photo
above. It was just one of many items featured on our Facebook Live Sale. Here's a view of the whole quilt! This modern "big block" variation of a traditional log cabin quilt was pieced and quilted by Emily Herrick. Our Kit includes the great mix of fabric as shown to piece this 58" x 64" quilt top and binding. It's available through our Facebook Live Sale and right now, the necessary pattern book "Beyond the Block," edited by Jodi Butler, is listed at 25% off the cover price! If you're not on Facebook, this kit and book are also available as a featured product on our website at regular price. This book is a must have with 15 modern patchwork projects inspired by log cabin blocks.



cornwagonquilts.com
I need to show you something... THIS masterpiece was created by our good friend and customer, Sherlynn Fenstermaker following Sue Spargo's book,
Homegrown
. It's wonderful in every way. The colors, the fabrics, the minute details... it's on display at the shop and you really must see it in person, but since most of us are doing our best to stay home for a time, I wanted to show you a few close-ups. The birds have tiny individual feathers made of thread. There are faces in some of the windows in each unique house around the block. Little beads add a touch of sparkle here and there. Every detail is stitched by hand. Sherlynn entrusted Ramona Sorensen here at the shop with custom machine quilting. While we are not offering kits for this project, we do have the pattern book in stock. Give us a call and request curbside pickup or shipping! It's a great time to get to work on your own quilted masterpiece.

We wish you all a beautiful Easter weekend. It's certainly different from any we've celebrated before. If you need a little something to keep your stitching fingers busy, we have some darling spring wool applique kits for you as well as some ready-made bunny pillows! Look at those cotton tails! May hope fill your home and the promise of spring renewal fill your heart this Easter season.


---
Upcoming Sales & Events

Because we respect the health and safety of our customers and employees, ALL sales, promotions and events are suspended until further notice to discourage crowds from gathering in the shop. This includes Monday at the Merc, Wednesday's Word and Wrong Price Wednesday (fat qtr sale).
April Saturday Sampler Suspended
As announced previously, We have chosen to suspend this month's Saturday Sampler gathering in response to the current stay safe, stay home directive. Thank you for your understanding.
For the month of April:
*There will not be a kit available for pick-up or shipping
*There will not be a demo offered at the shop.
*Bring your finished March blocks to our next regularly scheduled Saturday Sampler to receive your next kit free as usual.
*We have been working closely with Amy McClellan to ensure we can work April's blocks into the program smoothly.


Thank you for supporting your local brick-and-mortar quilt shop!


We feel honored to be part of such a wonderful quilt-making community.



We hope you'll visit us again soon,
Jen and the Girls
at Corn Wagon Quilt Co.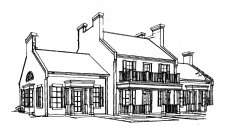 We would love to hear from you!
801-491-3551
https://cornwagonquilts.com/